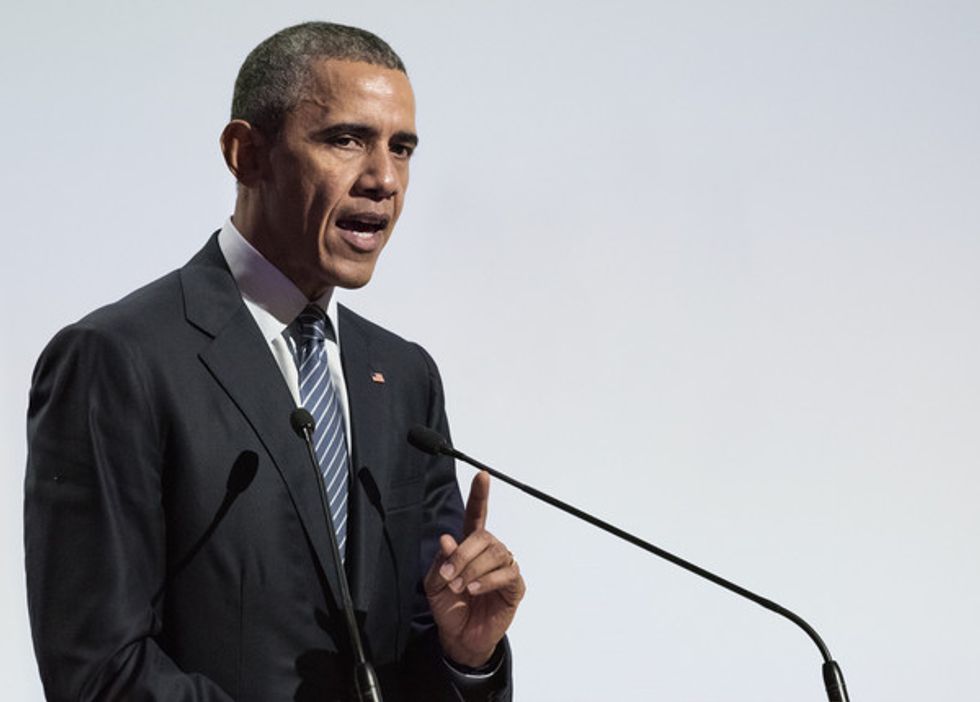 ---

TUESDAY, March 29, 2016 (HealthDay News) -- The Obama administration announced Tuesday additional measures in its $1.1 billion funding request to expand medication-based treatment for Americans addicted to prescription painkillers and heroin.
President Barack Obama is scheduled to propose the measures at the National Rx Drug Abuse & Heroin Summit in Atlanta. The White House said the increased initiative could offer hope to tens of thousands of Americans addicted to prescription painkillers, such as OxyContin, Vicodin and Percocet, as well as illegal drugs like heroin.
"The President has made clear that addressing this epidemic is a priority for his Administration, and today's actions represent further steps to expand access to treatment, prevent overdose deaths and increase community prevention strategies," the White House said in a statement.
Most of the funding requested from Congress would enable states to expand medication-assisted treatment and behavioral support programs, administration officials said.
Under the proposal, doctors who are allowed to prescribe the tightly controlled anti-addiction drug buprenorphine could double the number of patients receiving it -- ultimately treating 200 people. In the United States, buprenorphine (brand names Suboxone and Subutex) is prescribed to help addicts reduce or quit their use of heroin or narcotic painkillers.
Also, as part of this wide-ranging effort, 60 U.S. medical schools have agreed to require doctors-in-training to learn new prescribing guidelines for narcotic medications before they can graduate, officials said.
Overdoses from narcotic pain medication and heroin -- all known as opioids -- killed more than 28,000 people in 2014, more than any year on record, according to the U.S. Centers for Disease Control and Prevention. At least half of these overdose deaths involved a prescription painkiller, the agency said.
That's why the federal government is stressing the need for physicians to become familiar with new prescribing guidelines issued by the CDC earlier this month. The guidelines call for physicians to try non-narcotic options first for pain relief. And if opioid painkillers are prescribed, "the lowest possible effective dosage" should be used, the CDC said. Also, patients who take such drugs should be reassessed and have their medication discontinued if possible, the agency said.
The added funding requested by the White House is about three times higher than current levels.
Among the new initiatives:
The U.S. Department of Health and Human Services has released $94 million to 271 community health centers to increase substance use disorder treatment services, particularly in underserved communities. This funding could help nearly 124,000 new patients with substance use disorders, officials said.
The Office of National Drug Control Policy is expanding efforts to combat heroin use and overdoses in areas heavy with drug trafficking. Ohio and Michigan will join the Appalachia, New England, Philadelphia/Camden, New York/New Jersey, and Washington/Baltimore targeted regions. The office wants to boost partnerships between law enforcement and public health officers in these areas.
The U.S. Substance Abuse and Mental Health Services Administration (SAMHSA) will distribute 10,000 pocket guides for doctors recommending the integration of medication and non-drug therapies into treatment. More doctors will be trained and qualified to prescribe buprenorphine in states with the greatest need.
To prevent overdose deaths, SAMHSA will provide $11 million to states to distribute the opioid overdose reversal drug naloxone, and to train emergency personnel and others in its use.
SOURCE: March 29, 2016, news release, U.S. White House
Copyright © 2016 HealthDay. All rights reserved.