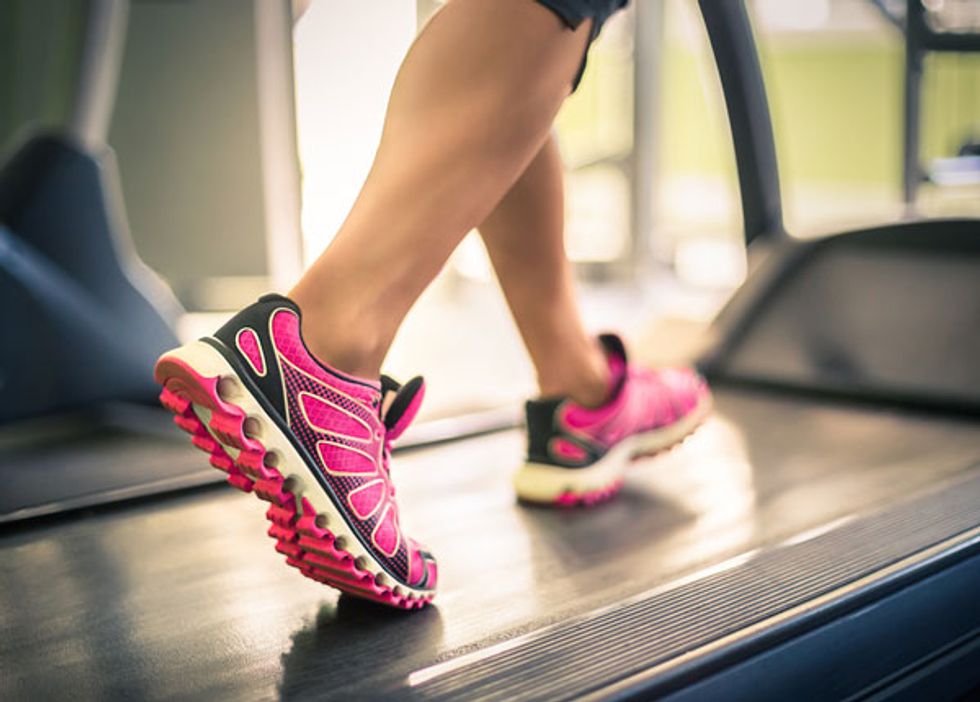 ---
Managing diabetes can be overwhelming, what with monitoring your blood sugar, watching your diet and making sure none of your symptoms or numbers run off track. Even though you know that exercise is good for you, you may be reluctant to start—just one more thing to keep track of and make sure you're doing it right.

But exercise—and even just regular movement like gardening and housecleaning—has many benefits for someone who has diabetes. It can:
Lower your blood sugar, both while you're exercising and after you finish
Increase insulin sensitivity, so your cells absorb more sugar (glucose) from your bloodstream
Aid weight loss and weight management
Decrease risk of heart attack and stroke
Fight abdominal fat, the dangerous kind that accumulates around the waistline
Reduce stress hormones, which contribute to numerous health problems
Release feel-good chemicals in the brain, which can improve your confidence and sense of control

Beyond these major, proven benefits, exercise also may prevent certain cancers, improve your sex life, delay bone loss, preserve memory, boost your immune system, reduce arthritis and back pain, aid digestion, improve sleep and generally slow the problems associated with aging.

"Being active provides huge benefits, from lowering blood glucose (sugar), cholesterol and blood pressure to helping with weight loss and improving mood," says Karen Kemmis, a certified diabetes educator with SUNY Upstate Medical University, Syracuse, and executive board member of the American Association of Diabetes Educators (AADE). "The good news is that even for people who are not passionate about 'exercise,' there are many ways to be active."

However, it is true that people with diabetes need to take certain precautions when starting an exercise program. These include:
Talk to your health care professional.
Make sure you know how to guard against hypoglycemia and are prepared if it occurs, because exercise can cause blood sugar to dip too low.
Protect your feet by wearing proper shoes and socks.
Understand how to time your food and your insulin, if you take it, to support your workouts.
 
The AADE offers these suggestions for getting more active and healthier:

Find your motivation. What do you want to achieve by staying active? Would you like to play with your grandchild without losing your breath? Do you want to lose weight? Improve or stabilize your blood glucose level? Have less pain? Write down your goals.  Make note of things that are physically challenging for you now such as getting out of a chair, climbing the stairs or riding your bike to the store. After several weeks of being more active, try that challenging activity again. It should be easier—proof that practice pays off.

Be prepared. As you get ready to become more active, be sure you wear supportive and comfortable shoes and socks, keep your medical identification with you if you leave the house and carry water. Because activity can affect your blood glucose, check it regularly and be prepared to manage low blood glucose by taking food, such as granola bars, hard candies and glucose tablets. A diabetes educator can help you figure out how to manage these issues, as well as what type of activity fits your lifestyle and how to best reach your goal.

Increase gradually. If you've been inactive, ease in to increased activity so you don't overdo it and get overwhelmed. Start by doing five or 10 minutes of activity at a time. Then add another five or 10 minutes every once in a while, working toward a goal of 150 minutes a week. That's less than 22 minutes a day. If specific directions motivate you, ask your diabetes educator or another health care professional for a prescription for activity.

Do what you love. If you like to run, walk on a treadmill or participate in spinning class, great. If you find working out boring, watch television, read or listen to music while you work out to help pass the time. If you don't enjoy exercise equipment, explore other possibilities: garden, clean your house, walk the dog, go canoeing, dance, play a game with family or friends or even walk in place or lift hand weights while watching television. Consider taking one of the many classes offered through gyms, recreation centers, studios and senior centers. They're as varied as Zumba, weightlifting, water aerobics, Pilates and yoga, to name just a few. Mix it up so you don't get bored.

Sneak in random activity. Committing to regular exercise or activity is a great start, but also try to move whenever and wherever you can throughout the day. Instead of trying to carry everything upstairs at once, make several trips. Park your car at the farthest end of the parking lot. Get off the bus one stop early. Walk through all of the aisles at the store, even if you only need a few items. Instead of emailing a coworker, get up and walk over to her desk. Get down on the floor and play with your children or toss a toy with your dog. You get the idea.

Track your progress. Use a calendar or an app to track when and how long you are active. You could also try wearing a monitor or pedometer to keep track of your activity. Either way, it feels good to see what you've accomplished. Challenge yourself to squeeze in more activity, whether spending an extra five minutes on the elliptical or taking more steps every day. When you reach a goal, treat yourself to a non-food reward, such as buying some new workout clothes.

Find a partner. Fitness is more fun, time seems to pass faster and you can encourage each other when you're working out with others. You're also more likely to stick with it. If you can't find a workout buddy, ask a family member or friend to check in with you regularly to see how you're doing to keep you accountable.

Avoid pain. If an activity causes pain, stop. Try something else. If walking hurts your back or knee, ride a stationary bike, hop on the elliptical or try water aerobics. A diabetes educator, physical therapist or other health professional can help you find activities that will get you in shape without pain.

Don't get discouraged. If you get out of your routine, just pull out your list of goals to remind yourself why you're doing this, and start again.
 
In addition to a balanced diet, regular activity is one of the most important things you can do to stay healthy and help keep your diabetes in check. For more information about how a diabetes educator can help you create a plan to get and stay active, visit www.diabeteseducator.org.