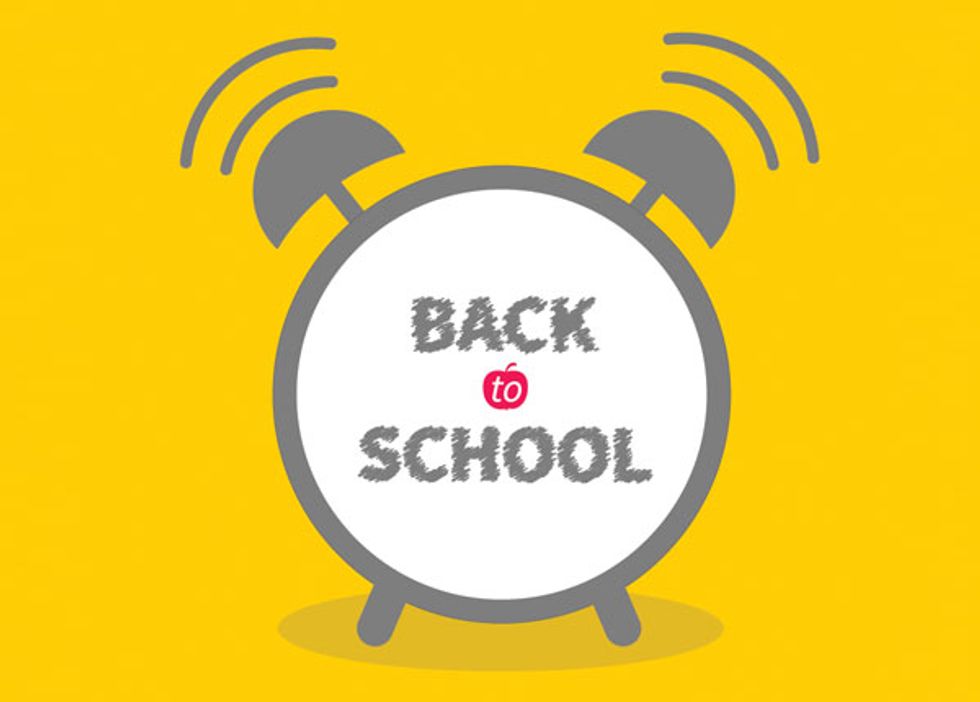 ---
Maybe your summer weekends were spent at the beach, frolicking in the sun and sand. Perhaps your child headed to camp, spending days swimming and zip-lining. Or maybe your kids hung out at home, sleeping in, watching TV and running through the sprinklers.
Regardless of how you and your kids occupied yourselves over the summer, back-to-school time is upon us, whether we like it or not. Some kids will be attending a new school. Others are returning to where they know the lay of the land.
Whatever the case may be, it's normal to have a bout of back-to-school jitters. Follow these tips to help everyone prepare for the first day of school and beyond.
Pay a visit. Consider visiting the school in advance. Familiarize your kids with the school to help them feel more comfortable. If possible, attend an orientation or open house, pointing out their classrooms, restrooms, water fountains and other important places. You may even be able to visit the school's playground to show off the fun aspects of the school.
Read about it. A story about school can help ease the jitters. Talk to your local librarian about the right book for your child. Read the tale together and ask your child to share any concerns about school.
Get organized together. Purchase and label supplies. Stock your refrigerator with meals and snacks for the first week. Choose a first-day-of-school outfit. The more organized and prepared you are, the calmer and less stressed you'll both feel. And involve your children in the process. Let them choose their backpacks, lunch boxes and other gear so they'll feel more excited about starting school.
Hit the hay early. No more staying up late catching fireflies. Kids need to go to sleep early enough so that they're well-rested for school. Get them into their school bedtime routine a week or two before school starts so they're back on track before day one.
Share information on the routine. Kids often worry about the little aspects of school. They wonder who will take them to school and pick them up. Or they're uncertain where to go once they get to school. They may question what they'll be eating for lunch. Review the school routine with them to ease their minds.
Be on time. Don't stress out your children by running late on day one. Get as much as possible ready the night before, laying out clothing, backpacks and lunch boxes so everything is set. And allow enough time in the morning to get ready—and take some pictures!—so you don't have to rush your children out the door.
Send out good vibes. Kids pick up on your feelings. That means if you're nervous, sad or worried, your kids will likely feel the same. So be happy and smile in front of your kids. Save the crying for when you're alone.
Share your stories. You were a child once, too. Discuss your memories and experiences of school with your children. Talk about friends you made or a favorite teacher, always staying upbeat and optimistic. And talk about positive aspects of your children's school, like a neat playground or cool library.
Ask about it. You want kids to be excited about school beyond day one. As you're walking home or eating a snack, ask them to tell you about how things went. Inquire about the children they met, their teachers, what surprised them, what made them laugh, what they liked, what they didn't like. Be sure they know you're always there to listen and help deal with any feelings they may have.