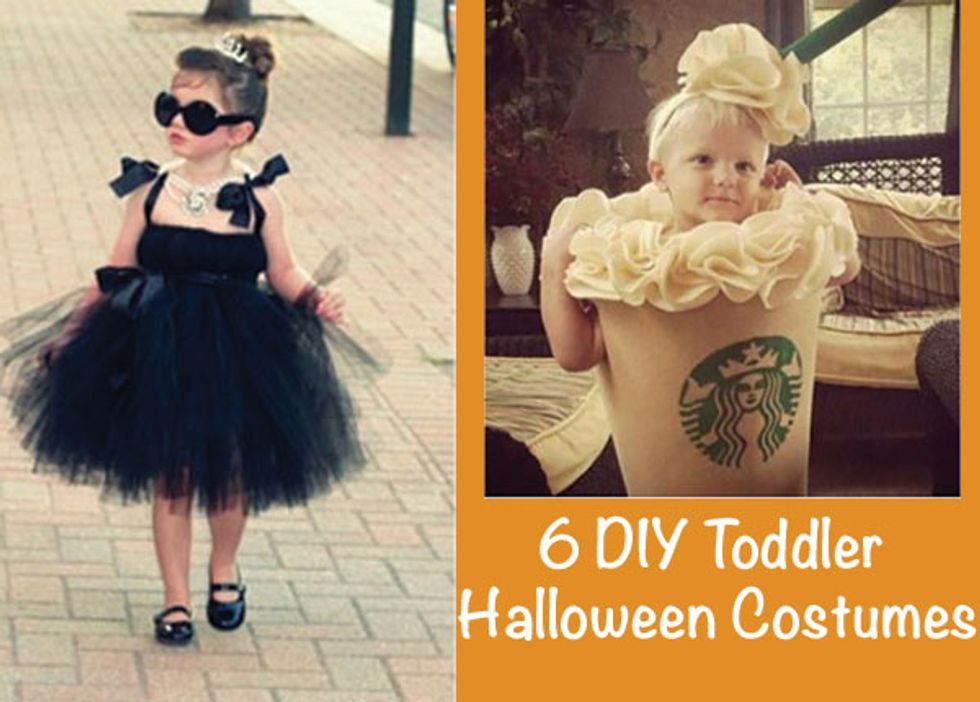 ---
Ready or not, Halloween is right around the corner. Between work and toting your little ones around, it's easy to forget about Halloween costumes. While there's nothing wrong with a store-bought costume (for which many of us have been grateful at one time or another), making a homemade costume isn't as difficult as you'd think. By pulling together some clothing, accessories, and a couple of odds and ends from your local Halloween or fabric store, an adorable and creative costume can be born.
Take a look at some of these easy-to-execute costumes for your child: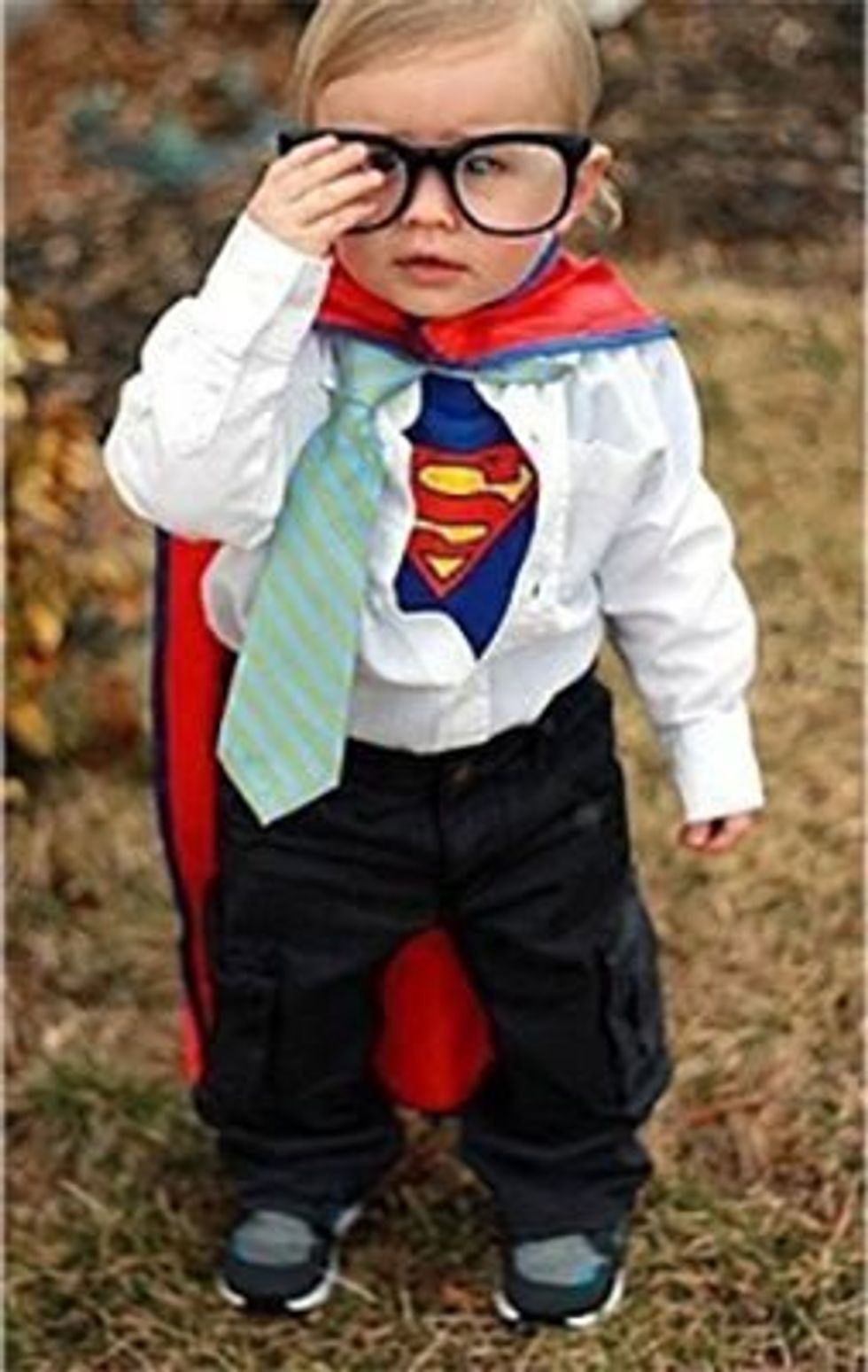 Image via missbananapants.blogspot.com
How precious is this miniature Clark Kent? First, purchase a superman shirt (or use an iron-on T-shirt transfer that can be printed off of your computer). Place a white button-down collared shirt over the superman shirt and tuck it into some black pants. Unbutton the shirt just a few buttons so his inner-super hero can shine through. Finish off with a tie, cape and plastic black glasses frames.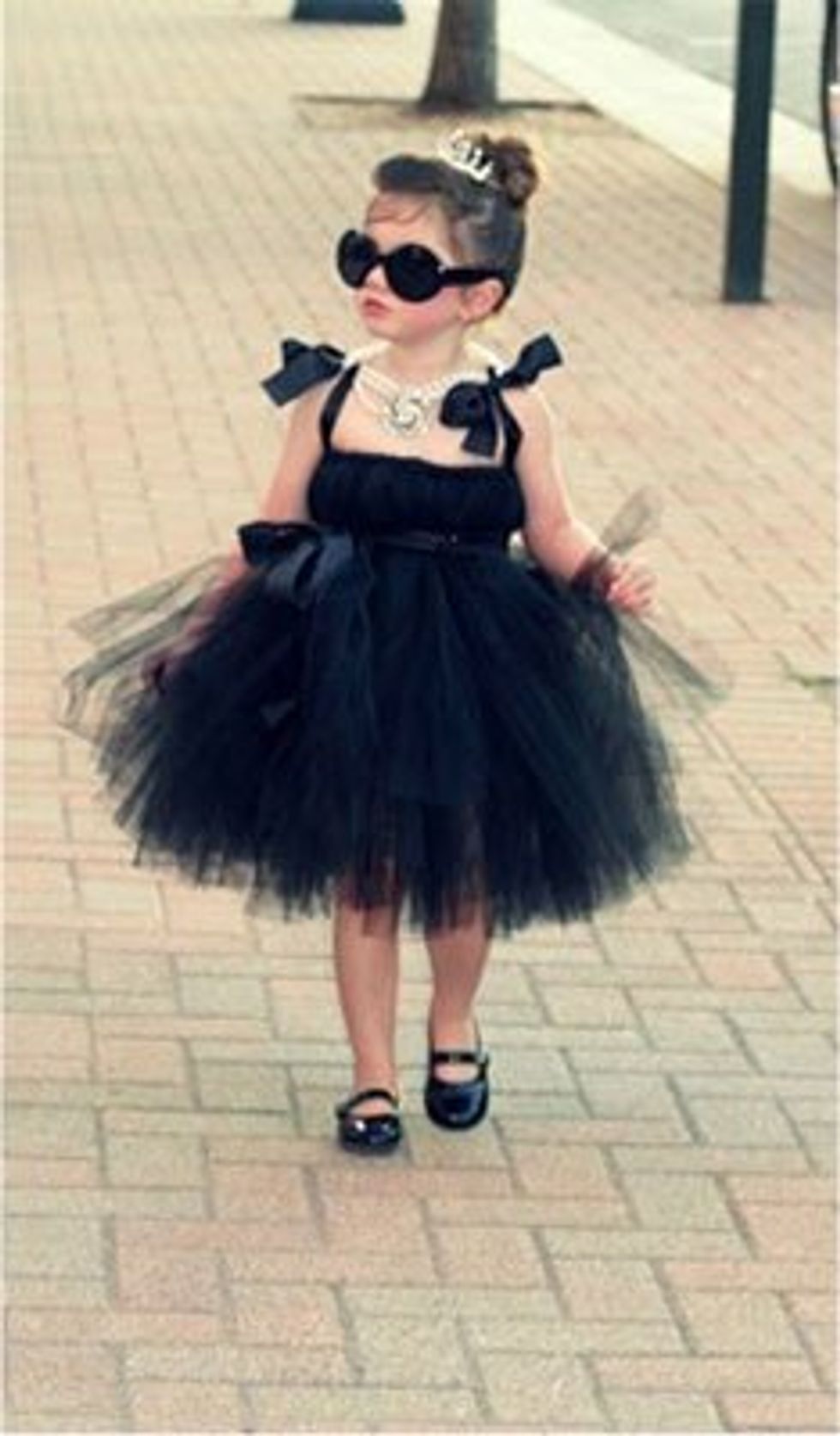 Image via ohbeaute.blogspot.com
If you've been through the department store recently shopping for your little girl, you know that tutus are so in right now. To re-create this mini Audrey, find a very tulle-heavy dress or tutu and finish off with costume pearls, sunglasses and a tiny tiara (which can be purchased at any party or costume store).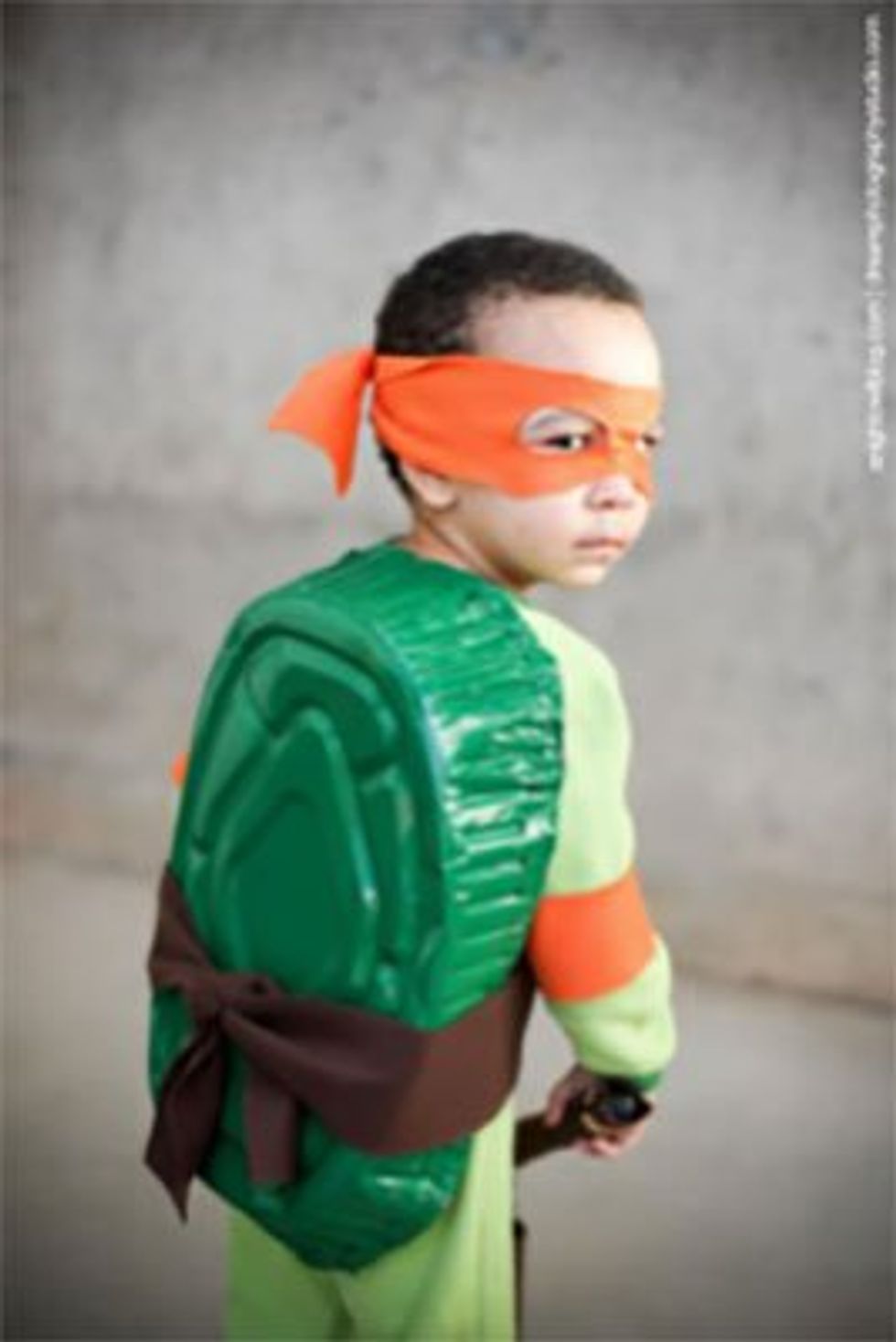 Image via anightowlblog.com
In light of the recent Ninja Turtles release, this costume will be surely be a hit. Place your toddler in matching green sweatpants separates (or a green onesie for a younger child). Paint an aluminum serving tray with green paint and affix to your child's midsection with some brown fabric. If your child wouldn't mind wearing a mask, cut out two eye holes in a three-inch wide piece of orange fabric and tie it around his or her head.

Image via jessmcclenahan.com
Score a major goal with this adorable quarterback and football costume, perfect for incorporating your littlest one into the costume fun. All you need is a child-sized jersey supporting your favorite team. For the littlest accessory, put some white tape on a brown onesie.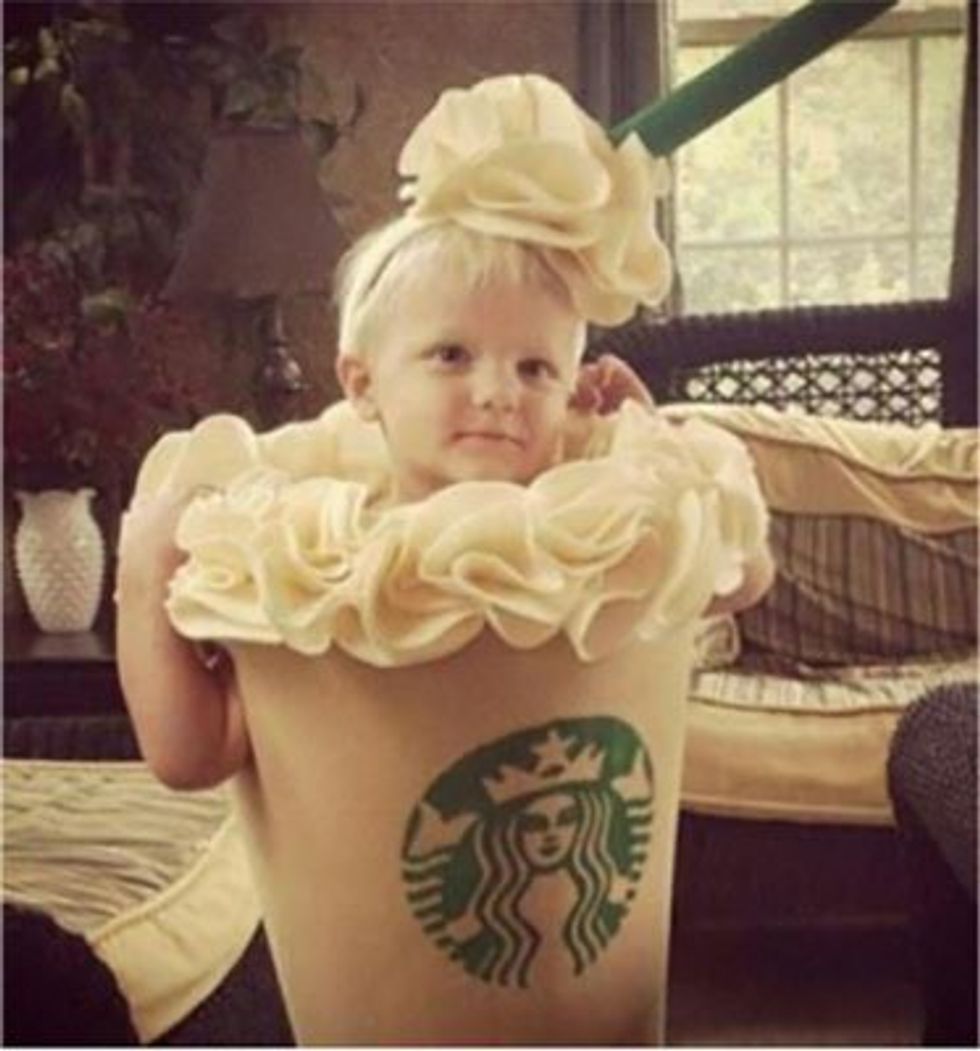 Image via daytripfinder.co.uk
Coffee anyone? Take a large piece of poster board (or two depending on the size of your little one) and cover the poster board with brown felt and glue. Adhere the Starbucks logo by printing it off your computer and gluing on, or free-handing if you're feeling crafty. Bring the two ends of the poster board together lengthwise to form a cylinder. Secure the ends with hot glue. For the "whipped cream," purchase a few yards of white felt and work in one-foot sections. Fold the fabric over each other a few times until you have about four layers, gather at the bottom and bring the ends in to create a circle. Pull at the layers a bit to fan them out and get the "whipped" look. Do this with a few other one-foot sections and either hot glue or duct tape the sections to the inside of the poster board. Save two white felt sections to adhere to a headband with either glue or tape for one last dollop of whipped cream.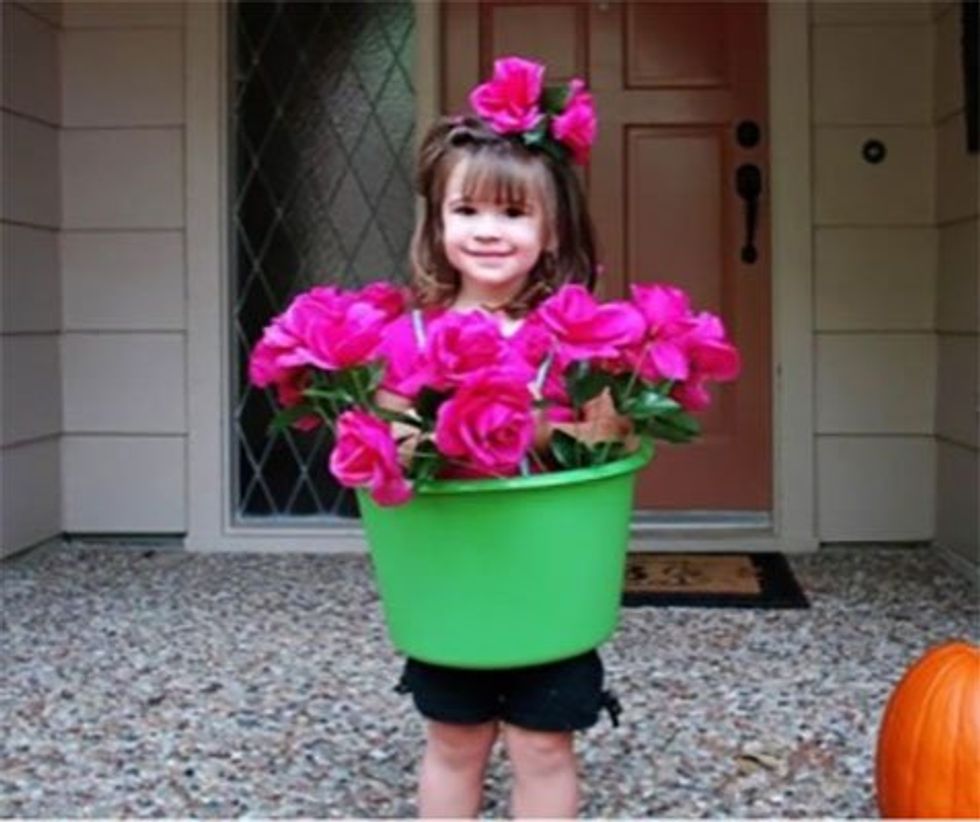 Image via babble.com
For this sweet little flowerpot, cut a hole in the bottom of a large plastic container and wrap the cutouts with fabric and glue to cover any sharp edges. Hot glue long-stem fabric flowers to the inside of the bin and create a custom headpiece by gluing a flower or two onto a headband.