By Candis Y. McDow
---
I've heard there's no way to prepare for a storm that's about to ensue, but if you can get through it, you'll reap the benefits of the journey.
I'm hoping that's true because the current state of the world is surreal and distressing. As an African-American woman, the pandemic and police brutality both hit home, and they both have one thing in common for all Black people: no one is exempt.
The strength and power that Black women possess is unmatched. In times of slavery, Black women endured the most pain but stood tall amongst the angst — because there was no other choice. And since our predecessors had no choice, neither do we.
Black women have been hit especially hard by the issues we face today. Historically, we are the foundation of the family, and single mothers play the roles of provider, protector, and everything in between. COVID-19 has added additional strain and stress on these Black women by adding the stress of not being able to work (unless you're an essential worker).
A 2019 study found that simply hearing about or witnessing acts of racism or discrimination is a notable source of stress for Black women, and contribute to health inequalities. The study looked at patients living with the autoimmune disease systemic lupus erythematosus (SLE) — which disproportionately affects Black women — finding that health outcomes "may be susceptible to vicarious racism given that SLE is shown to be sensitive to psychosocial stress."
"African American women are hit on many sides without a major crisis — just in existing with the disparities in health, economics, etc. The unemployment rates and layoffs due to Covid-19 disproportionately affect communities of color and we know that ... African American women are feeling the stress of the world on their shoulders, and many feel that they are at the breaking point with no end in sight." said Dr. Sharon D. Allison-Ottey, CEO of CARLDEN Inc. and a member of HealthyWomen's Women's Health Advisory Council.
It is no secret that Black women have higher rates of obesity and the ailments that come with health conditions such as heart disease, high blood pressure, and diabetes amongst others.
"The ramifications extend beyond acute crises — if a woman is overwhelmed and puts off health screenings and self-care — preventive and screening measures the health disparities increase even in chronic conditions," Allison-Ottey said.
Stress is by far at an all-time high as people cope not only with COVID-19 but also police brutality as it pertains to prejudice and racial discrimination. These kinds of stressors can have physical complications.
"Racial and gender discrimination has been shown to cause cortisol level elevated inflammatory response and metabolic changes, which can lead to diabetes and other health complications," according to Linda Blount, MPH, President and CEO of Black Women's Health Imperative.
Changes needed to eliminate health disparities
Videos of police brutality surface daily. George Floyd wasn't the first person to get killed at the hands of a police officer, and unfortunately, he is already not the last. Right now, massive numbers of people are protesting against systemic racism in our society and seeking justice and peace, which we all lack at the current moment.
But even with everything going on, it is imperative to still follow CDC guidelines as they relate to COVID-19: Stay home, wash your hands thoroughly and frequently, and if you must go out, social distance and wear a mask.
The ideal is to be able to stay home, of course, but people feel they just can't stay home when they must address another national health care crisis: the rampant killing of Black men. As far as protesting, a safer method is to show up in numbers and vote.
"Make your voice known at the ballot. Make them understand that racism is a public issue just as much as health is a public issue," Blount said.
Collectively as a society we must come together to implement change in the health care system. Blount suggests putting health care in a location where it is accessible to people in the community. It is also imperative that the workers be trained properly and held accountable. And policymakers should be held accountable as well.
Allison-Ottey also believes that meeting people where they are as opposed to where you want them to be, is essential.
"We must meet people where they are versus where society says they should be," Allison-Ottey said. "We must understand that communities of color engage and interact with the health care system differently and models of engagement should change."
A pivotal moment in history
Although Black women have faced challenges for centuries, they have never given up. No matter the stress level, the statistics, the societal pressures, or the risk involved, Black women are strong and mighty in the fight.
COVID-19 has taught us that you have to appreciate life, family, and the small things in life; it also taught us proper hygiene.
And police brutality and injustice are reminding us how flawed the system is and teaching us that now is the time for change. We must come together to make the change, but it has to be done the correct way. We have to research and educate ourselves, formulate a plan of action, hold meaningful and peaceful protests as our ancestors have shown us, and operate under a scale of high esteem. We can't wait for the police to protect and serve, it starts within our communities. It starts with us!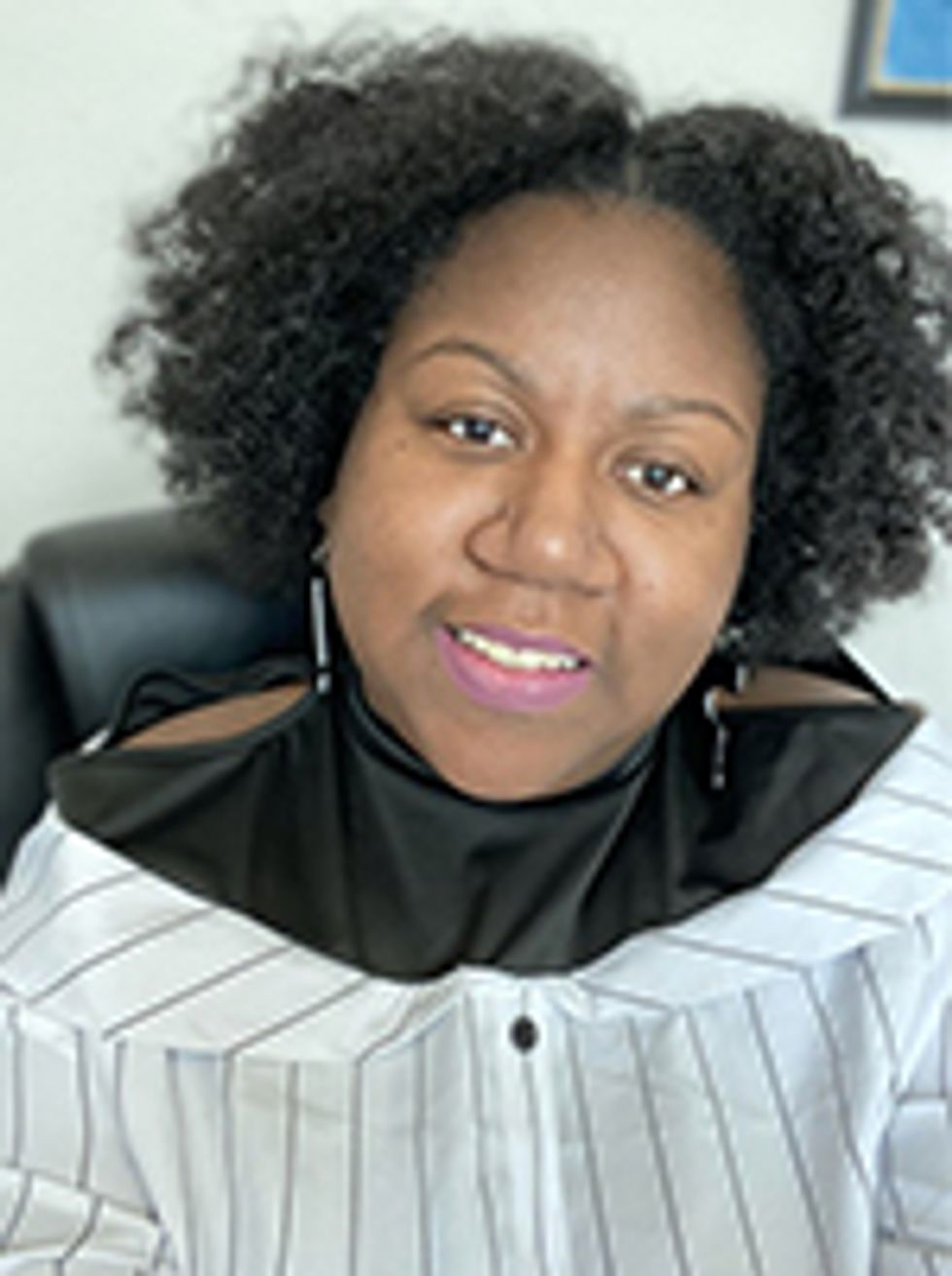 Candis McDow is a poet, freelance writer, and author of "Half the Battle," her memoir about mental illness. She enjoys spa days, traveling, concerts, picnics in the park, Lifetime movies, and singing her heart out in the car.