This article has been archived. We will no longer be updating it. For our most up-to-date information, please visit our menopause hub here.
by guest blogger Staness Jonekos
---
The Menopause Makeover: The Ultimate Guide to Taking Control of Your Health and Beauty during Menopause
Going through menopause was one of the most stressful times in my life! You would think a grown woman would have the tools to manage menopause, but no one is really prepared to go through "the change."
Suffering from hot flashes, night sweats, an ever-expanding waistline, a declining libido, vaginal dryness, and skin changes is stressful!
Those fluctuating hormone levels affected the mood centers in my brain. I was having daily meltdowns making it nearly impossible to manage menopause. Chronic stress was wreaking havoc on my overall health.
Whether you are suffering from midlife issues, lifestyle changes, hormone fluctuations, social pressures or personal expectations, it's especially critical that you manage stress during menopause.
Are you stressed out during menopause?
When you are stressed out:
It may be difficult to lose weight
You may experience migraines, irritable bowel syndrome, acid reflux, and back and joint pain
You may feel gloomy and tearful
You may have a hard time concentrating
You may be constantly irritable and cranky
You may feel hopeless
You may have a harder time going through menopause
How to cope with stress
Identify stress triggers, and resolve relationship issues
Try stress-relieving activities, such as yoga, meditation, or tai chi
Regular exercise releases endorphins, making you feel better
Schedule fun activities
Make time for your friends; support is important
Eat healthy
Pamper yourself —take a hot bath, or treat yourself to a manicure or massage
Get in touch with your spirituality
Get plenty of rest
Slow down and take time in the day for yourself
Find a relaxing new hobby
Start reading more, and watch a little less television
Free up your schedule – start saying no to others, and yes to you
Make a point of laughing every day
Don't always answer your cell phone
Make fun plans for the weekend
And if you have a partner, a little affection and intimacy goes a long way – make sure you are satisfied
Once I handled stress triggers and incorporated healthy habits, managing my menopause symptoms was much easier.
Make time daily to pamper yourself, and get rest. You are going through a major shift in your life. Everything you know is being altered, emotionally and physically.
If you cannot manage the emotions and stress in your life on your own, seek professional help. Your practitioner can discuss the possibility of hormone therapy or the use of antidepressants. Some people find that the herb St. John's Wort can help counteract depression and stress, but if you take St. John's Wort, be sure to inform your doctor. This herb is often not compatible with other medications, and drug interactions can be dangerous. Remember that we are all different, and no one menopause-management solution works for all. Work closely with your healthcare provider.
Once I managed menopausal stress, I was able to take control of my health and beauty during menopause.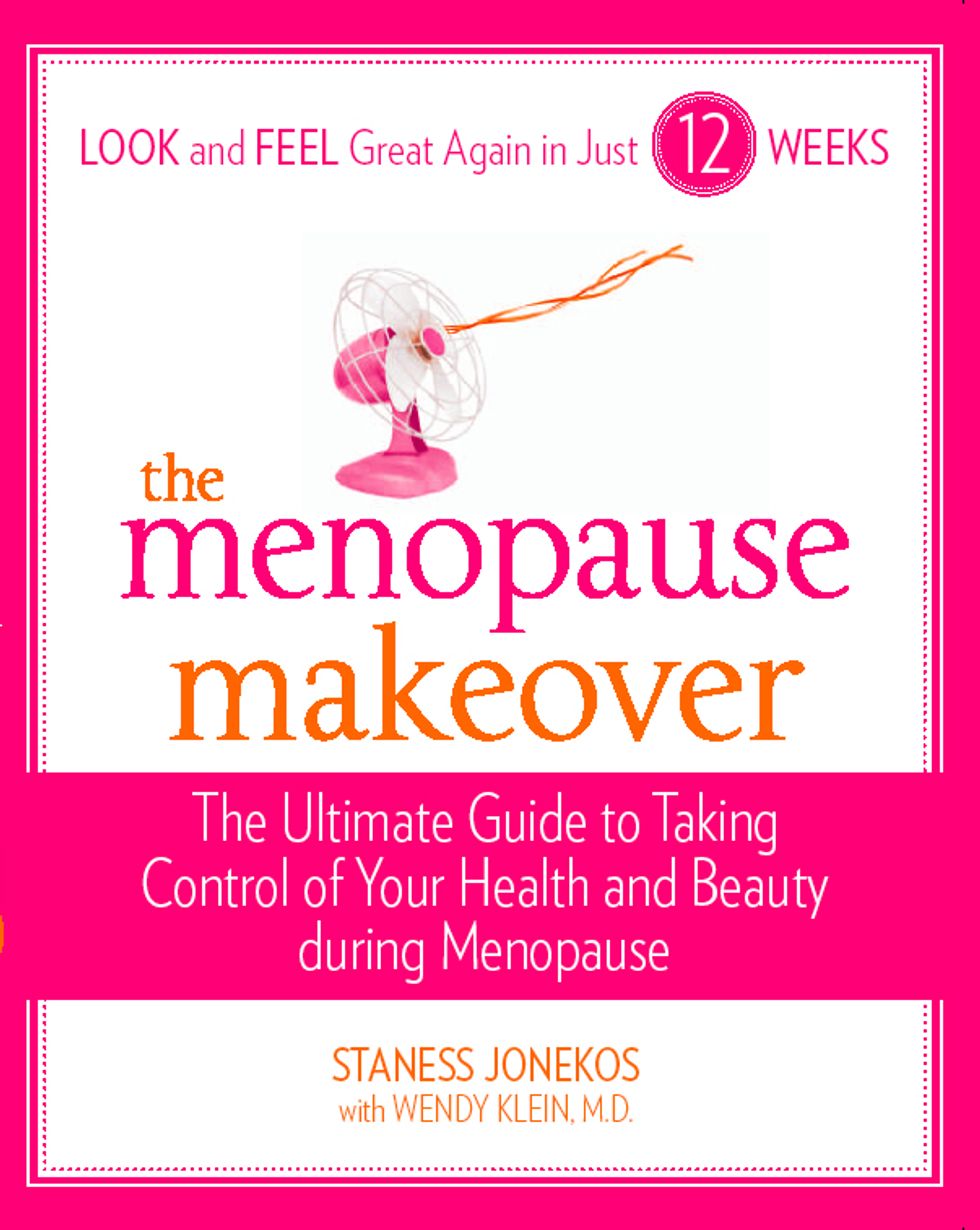 Staness Jonekos is an advocate for women's health, wellness and empowerment. An award-winning television writer, producer and director, she was one of the original executive producers who launched the television network Oxygen Media, cofounded by Oprah Winfrey.

Following her commitment to health, Staness co-executive produced the premiere season of VH1's Celebrity Fit Club, and post produced Lifetime's Speaking of Women's Health.

Recently, Staness launched into the publishing world sharing her 8-step 12-week Menopause Makeover program in her first book The Menopause Makeover, co-authored with menopause expert Dr. Wendy Klein.