This article has been archived. We will no longer be updating it. For our most up-to-date information, please visit our menopause hub here.
Despite what you may have heard or experienced, sex can—and should!—be enjoyable after menopause. If you are one of the millions of women in the U.S. experiencing painful sex as a result of menopause, it's time to take back your sex life.
The first step: talking about your painful sex experiences with a health care professional (HCP). Are you blushing? It's OK. That conversation, while potentially awkward, is worth the effort. Think of it this way: It's an awkward conversation that will help you to once again have a sex life. Totally worth it.
So where do you begin? How do you bring up your sex life at your next appointment? Luckily, the new Painfully Awkward Conversations Campaign featuring Emmy nominated actress Cheryl Hines is focused on helping women ages 50 and older speak to their HCPs about postmenopausal painful sex.
The Painfully Awkward Conversations Campaign also provides women with a website that includes resources and videos on how to talk to your doctor. You can go to www.PauseSexPain.com for these resources.
In addition to conversation guidelines, the Painfully Awkward Conversations Campaign gives women information on what can cause painful sex after menopause along with an overview of potential treatment options, including estrogen and non-estrogen prescription medications, you can discuss with your HCP.
For many women, painful sex after menopause is not talked about often. Unlike more commonly known symptoms of menopause, such as hot flashes, many women are not aware that painful sex is associated with menopause. After menopause, hormonal changes can lead to vulvar and vaginal atrophy which causes a variety of physical changes to the vagina, such as the loss of vaginal tissue, lubrication and flexibility. Vulvar and vaginal atrophy, or VVA, affects approximately 50 percent of postmenopausal women in the United States, and painful sex is one of the potential symptoms.
Unlike other menopause symptoms like hot flashes and night sweats, painful sex will not get better without treatment, and often it will get worse. Over-the-counter treatments like lubricants and moisturizers do not address the underlying cause of the condition and may not provide adequate pain relief for women with moderate to severe pain.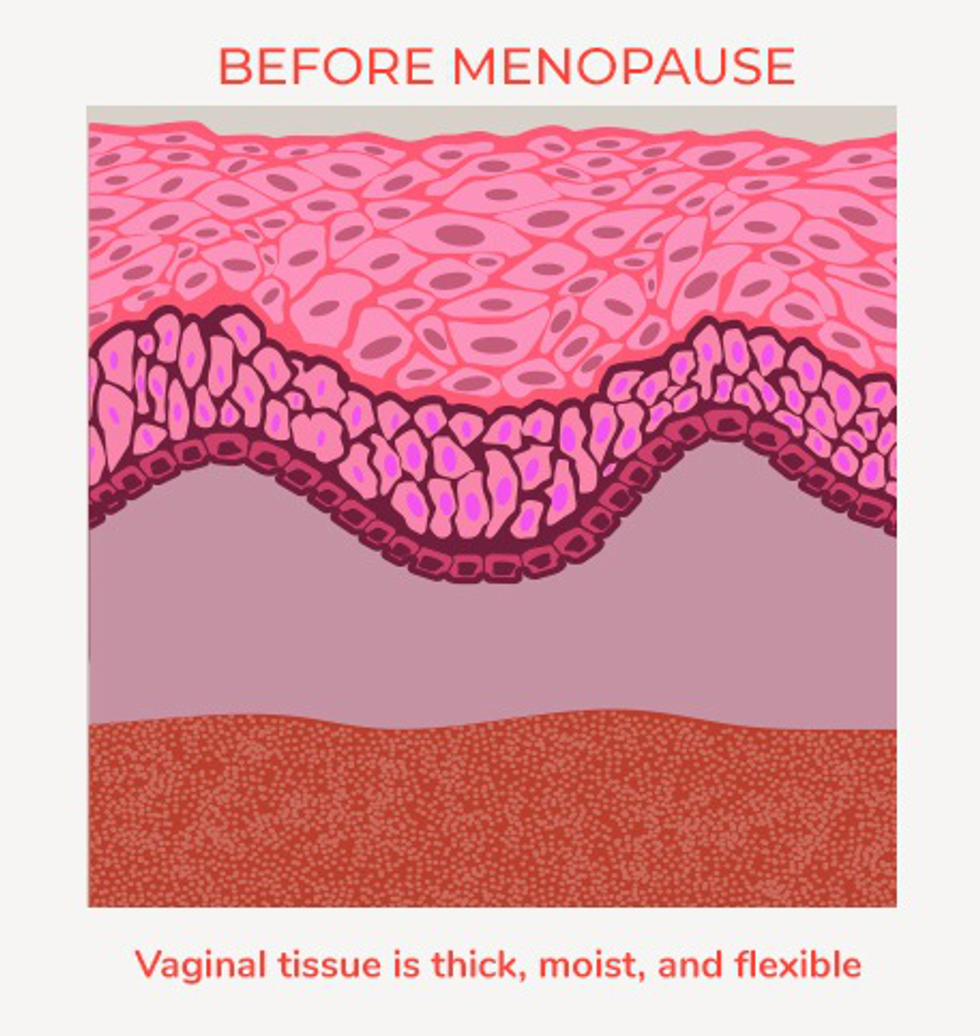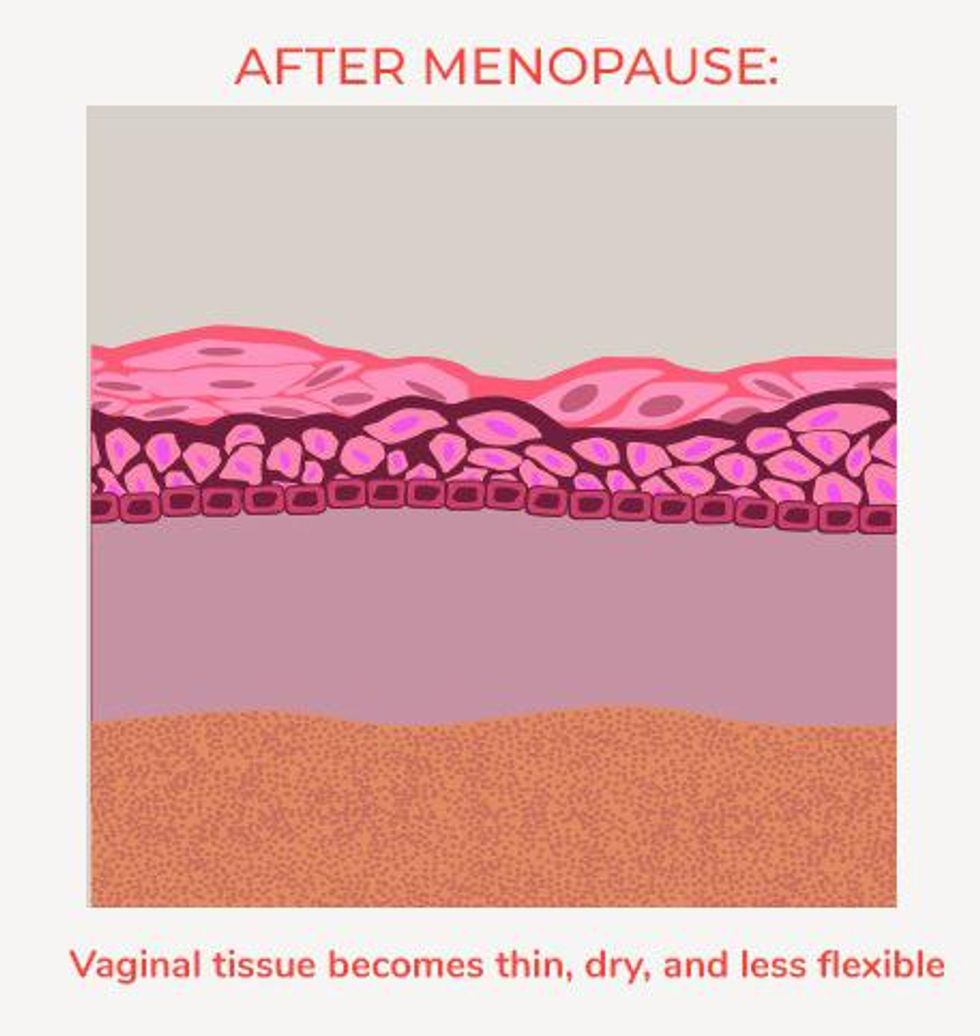 (Images courtesy of AMAG Pharmaceuticals, Inc.)
Go to www.PauseSexPain.com to learn more about the campaign, educate yourself on painful sex due to menopause and learn how to feel comfortable discussing this condition with your health care professional.