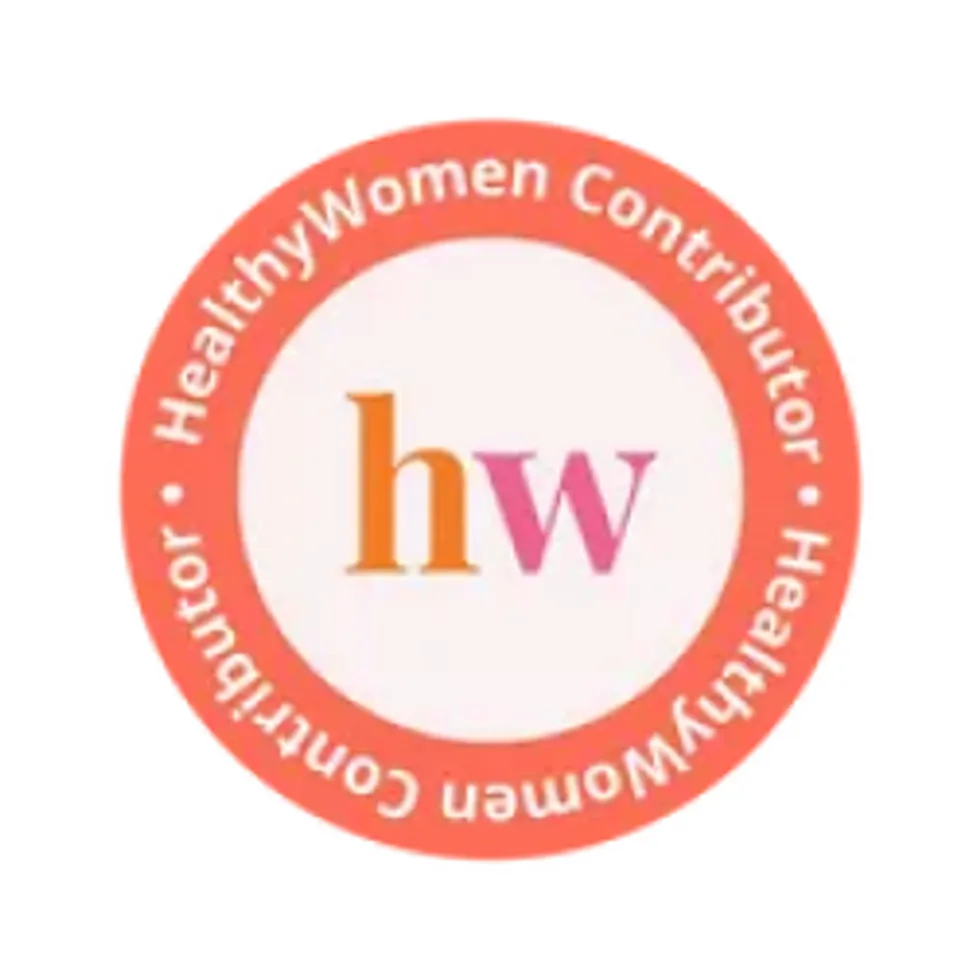 My journey with inflammatory bowel disease (IBD) started in 2006 when I was 22. I had just started a job at a high-power Wall Street firm in New York City and, having a family history of colorectal cancer, I went for a colonoscopy as soon as my health insurance kicked in. Doctors told me I was in the clear, but they'd continue to monitor me.
Five months later, I had my first flare-up. This included diarrhea and intense abdominal cramps. The toilet filled with blood. I went back to the doctor where I learned that I had been diagnosed with ulcerative colitis, though that hadn't been communicated to me after my first colonoscopy.
In the two years that followed, my condition quickly deteriorated into a series of on-and-off flares. My disease was concentrated around my anus, which made it painful to sit. My weight dropped from 135 pounds to 85 in six months, and I became severely anemic. I was being fed through tubes and my hair started graying.
Here I was a young woman with a 4.0 GPA, a stellar career ahead of me and my entire life — my future — was pulled from beneath my feet. Up until my diagnosis, I was incredibly active. I played varsity basketball in high school. I had a black belt in karate. I kayaked and traveled. I'd regularly go out for dinner and drinks with friends. All that went away.
I developed a never-ending flare in January 2008 and was put on many different medications, including biologics. In July 2008, Anand, my then-boyfriend, now-husband, rushed me to the ER where my surgeon told me that if I did not have surgery immediately, I would not survive. I had my colon and most of my rectum removed and was given a temporary ileostomy pouch.
My culture's response felt jarring and was unexpected. "No one's going to marry you with an ostomy," they said.
When my father was in a coma and fighting for his life from colorectal cancer at 39, he'd repeatedly try to rip off his ostomy pouch. I was 8 at the time, and it's an image that has stayed with me since: The shame and taboo over his disease, reinforced by our South Asian culture, was so strong that even at the end of his life he was unable to accept the treatment that was helping him. In my culture, there's a Hindi phrase we often use to minimize discussions around taboo topics, including bowel disease: "Log kya kahenge?" meaning, "What will society think?"
When I would discuss my condition, people within my culture told me, "This is a diet disease. You did this to yourself with your poor lifestyle." That followed with warnings against Western medicine and surgery. Instead, they told me to change my diet and try alternative therapies. My boss's reaction wasn't much better: He continually made fart jokes.
When I was first diagnosed with IBD, my mother connected me with a therapist, even though there is a taboo in our culture about mental health care. My therapist helped me realize that the people who were making comments about my weight and appearance and trying to force alternative therapies on me crossed a line. She also helped me deal with the grief that comes with having a chronic disease.
In November 2008, I went through the next stage of my treatment, a j-pouch surgery, which fashioned a j-shaped pouch out of my small intestine and reversed the ostomy. This allowed me to defecate through my bottom. I went forward with a j-pouch in hopes that my condition would improve and that I would be able to get married.
In the days leading up to my surgery, I remember crying to my therapist that I would lose my baby, my stoma. I was experiencing separation anxiety and grief, according to her. For four months, my stoma gave me my life back and allowed me to be free of all the perianal pain and discomfort. My family and community scared me into thinking the ostomy would make me unlovable, smelly and unwanted.
I went through with the j-pouch surgery anyway, and I thought it would be the beginning of my remission. Instead, I developed pouchitis — a form of IBD that occurs in the j-pouch. I was put on a rotation of antibiotics to try to quell the disease.
About a year later, after my j-pouch was fully functional, Anand and I married. He is also of South Asian descent, and we faced pushback from his family. As long as I was the girlfriend working on Wall Street, they approved of me. When I needed surgery, they tried to get him to find someone else. He never wavered. Even though we've been married 11 years, our extended family and friends will still say, "He's such an angel for having married you," as if because of my IBD, I can't bring anything to the relationship.
Painful skin lesions that are common symptoms of IBD and appear outside of the intestines covered my legs and my groin area. A fistula — an abnormal tunnel from the intestinal wall to another organ or out onto the skin — started to make its way from my j-pouch to my vagina, which caused stool to leak into my vagina. This led to sepsis and frequent urinary tract infections. It was the most dehumanizing experience of my disease. Once I started developing fistulas, my medical team determined I'd been incorrectly diagnosed with ulcerative colitis because fistulas are usually a hallmark of Crohn's disease.
After that first fistula, five more followed. I was diverted to an ostomy again and retried biologics to no avail. Six years after I got my j-pouch, I had surgery to remove it and was given a permanent ostomy. Only, surgery didn't go as planned, and I was left with pieces of j-pouch, rectum and a chronic rectal wound which took another seven surgeries to correct. After that, another fistula was found, and I entered a clinical trial for a new treatment. Within six months, I was in remission for the first time in a decade.
I still have flares occasionally, but they've been managed by medication adjustments. My husband and I started to travel again, visiting Spain, France and Italy. I have not been able to visit my family in India, as my medical team is worried that I could pick up bacteria that my system cannot handle. But I can eat out with friends, even if I have to be careful about what I order.
During the five years I've been mostly in remission, I started volunteering as a patient advocate. I have run many IBD support groups, including one for South Asians who are facing the same cultural stigma. I never want cultural stigma to prevent patients from getting help, like what happened with my father. When I was a scared 22-year-old, I didn't know anyone else who had such an extreme case of IBD and I felt so alone. Now, I create those support systems for others.
I never want anyone to suffer from the shame and stigma like I have, which is why I have become an advocate. IBD is a lifelong condition, but people do not need to suffer in silence.
This resource was created with support from Bausch Health, Bristol-Myers Squibb, Ferring Pharmaceuticals, and Takeda Pharmaceuticals U.S.A, Inc.