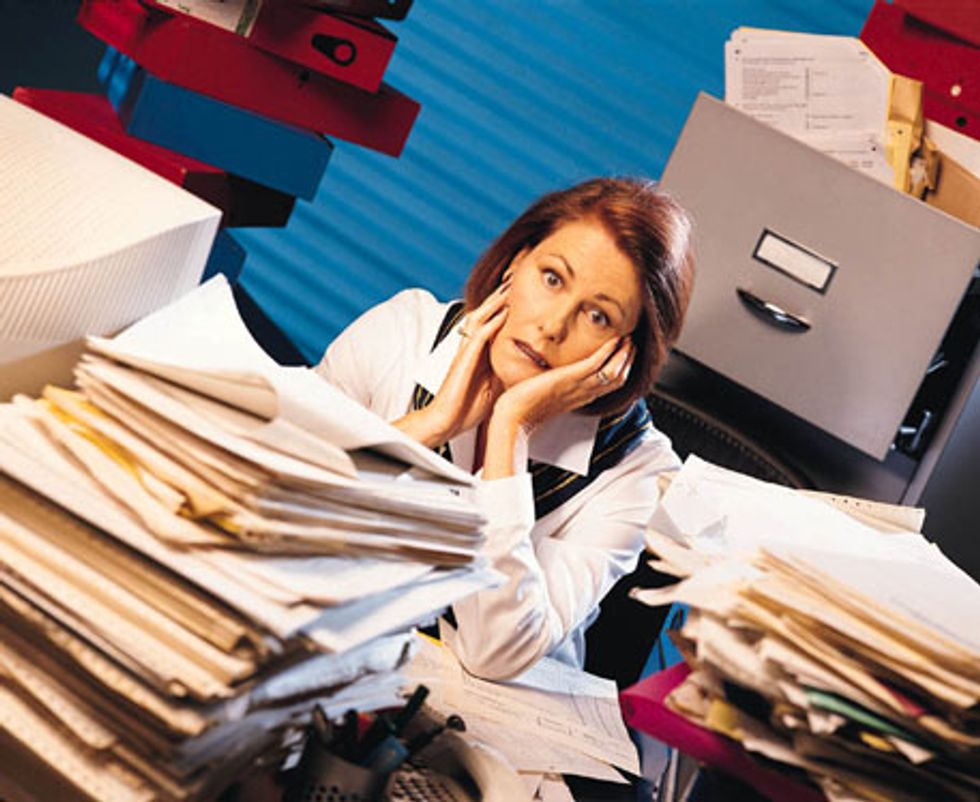 Guest blogger: Rashelle Isip

"I need to get organized!" Many of us make this statement at one point or another when things seem out of control. But we feel even more overwhelmed when we sit down and start thinking about what needs to get done. It's the snowball effect—a snowball (our initial thought) rolls down the hill and gets larger and larger until it reaches an enormous size and is unstoppable. Before we know it, the thought of becoming organized quickly loses its appeal, we become stressed (which we all know is bad for our health) and we throw up our hands in defeat.
---
To prevent that snowball from running uncontrollably down the hill, take a moment or two to step back, breathe and reflect on your situation. Focus on the beginning of your thoughts and ask yourself the question: What is your organization motivation?
It's a fairly straightforward question: What is your motivation for becoming organized? Sometimes the answer may be elusive. Think hard (leave the actual organizing tasks by the wayside for the moment). Do you want to be able to close a closet door completely without fear of something overflowing or falling out? Do you want to see a clear space on your dining room table? Do you want to have all your contacts in one place on your computer?
The more specific and detailed you are in your response, the better, as you'll have a clearer sense of your motivation and drive that will make you more interested in accomplishing the task, as opposed to just completing the task for the task's sake.
Embrace your motivation. Everyone's reasons are different, yet all are valid. The key is that your motivation means something to you.
Whatever your motivation is, keep it close in your thoughts and use it to your advantage. It's your personal secret weapon to help you get on the path to becoming organized.
Share your organization motivation below!
Rashelle Isip has been organizing everything and anything since she can remember. She happily spent many of her childhood days tidying up her room, toys, books and clothing, and making list after list. Years later as a public relations agency executive, Rashelle used her skills to successfully maintain order and deliver solid results for her account teams in the fast-paced world of campaigns, client relations, event management and media outreach. She has a true passion for organization and is committed to seeing projects through from start to completion. For more on Rashelle, go to www.theorderexpert.com