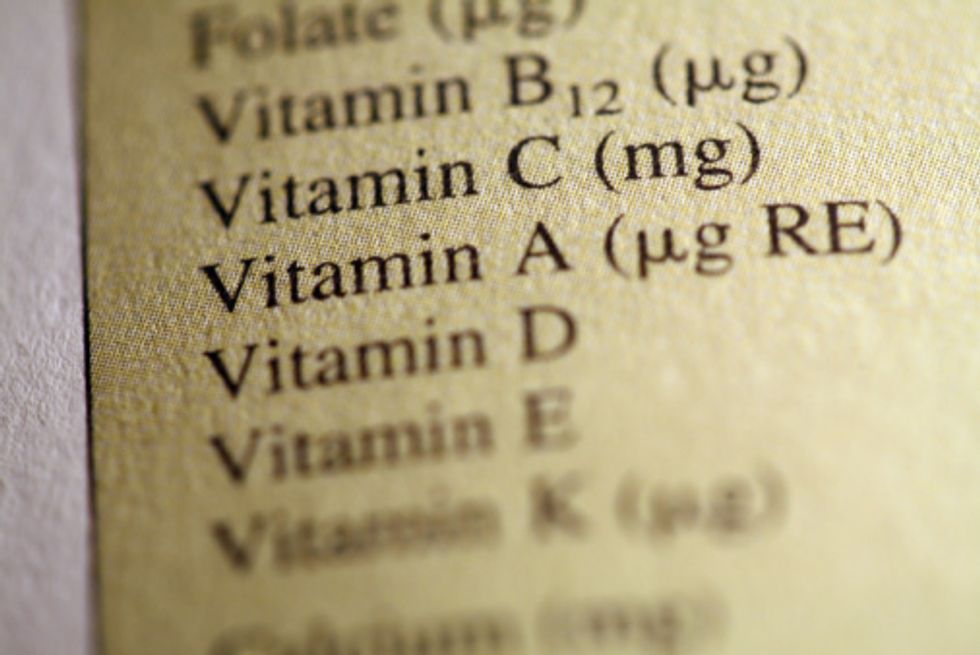 Guest blogger: Rashelle Isip

We all know that eating healthy foods is good for our bodies. Just as you may supplement your regular diet with vitamins to give your body a boost in nutrients, you can also give your organizing a boost. How so? You might be so involved in a project that you forget exactly where you are going and what goals you want to achieve. Or you might feel so overwhelmed, drained and stressed out that you don't see why it's important to continue.
---
Before going any further, it's time for a recalibration to take yourself back to the basics. A simple mnemonic device will help you remember what it's all about.
Simply remember the vitamins A, B, C, D and E. Similar to the vitamins that help our bodies to maintain health, these "vitamins" can give you a boost when you become stuck in a rut and are seeking change.

Remembering your "vitamins" will help clear your mind and hopefully reduce some of the mental stress. Ready to begin?   

A is for Assess. Determine what is giving you the most trouble or causing you the most stress. Where are you in the process of getting your space or spaces organized? Is it the beginning, middle or end?

B is for Balance. Use your assessment to help you weigh your options. How will you approach your project? Decide on the best path for you to take now to correct your situation.

C is for Control. Think of control as pacing yourself. Break larger tasks into smaller tasks so that you can do a little bit every day or every week. That way you won't be confronted with one giant project to tackle.

D is for Dedicate. Dedicating the time to complete a project is paramount to achieving any task. Pencil in a few minutes each day or week to work on your project.

E is for Execute. This is often the most difficult part—actually sitting down and doing the work. But the more you keep at it, the more you'll advance and will see results. E is also for "enjoy." Enjoy the process and most importantly, enjoy your newly organized self and space.

Rashelle Isip has been organizing everything and anything since she can remember. Rashelle has a true passion for organization and works to help others understand, embrace and achieve their organizing goals. For more on Rashelle, go to www.theorderexpert.com.