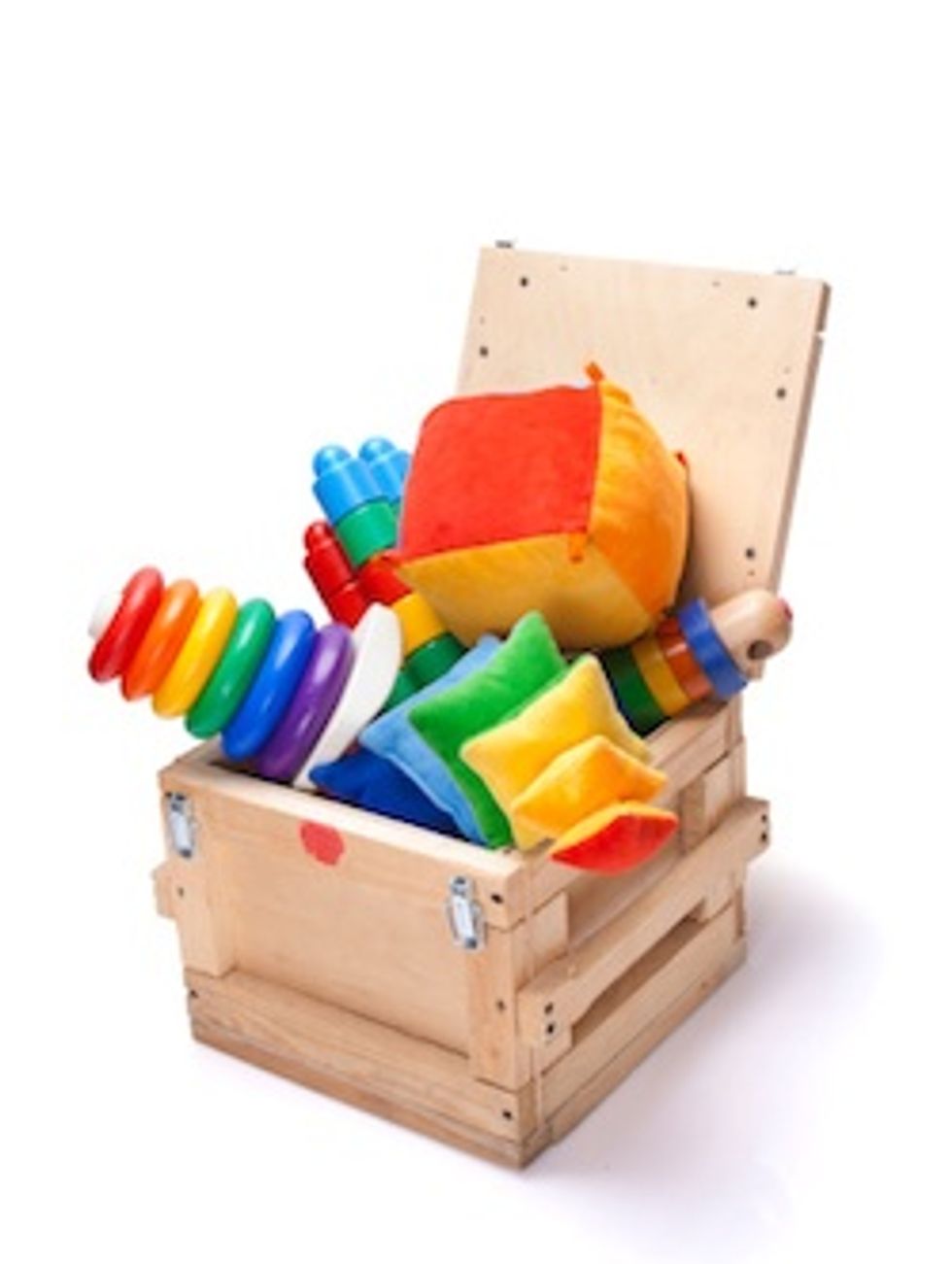 by Rashelle Isip

Do you live in a small house or apartment? Have your children's toys taken over your living space? Don't panic! Here are some tips on how to tame toys and keep your home tidy.

Designate an area for toy storage. Toys found all over the home usually have no "home" of their own when not in use. To solve this, designate an area of your child's room or a common area for toy storage such as a lower shelf on a sturdy, well-anchored bookcase or an open small- or medium-sized plastic storage container. When it's time to clean up, your children will know exactly where their toys should be stored.

Round up and store seasonal toys. Will your child really use that bucket and spade in the wintertime or that snow sled in the summertime? Items not in use during the current season should be put into storage. Gather off-season toys and pack them for storage in a closet or off-site storage facility.

Set a toy limit and work with your children to pare down toys. Set a limit on the number of toys your children can have at any one time. Allow your children to choose and keep their favorite toys (the rest will be given away or donated to charity) and impose an in/out rule. Every time your child receives a new toy, another one must be removed from the household.

Play household games. Instead of buying toys, let children use their imagination and play with sturdy items commonly found around the house. Use the old standbys: pots, pans and spoons turned into a drum kit, chairs and a blanket for a fort, a large cardboard box to play in or old/worn clothing for dress up. All of these items can easily be returned to their proper places in a household or disposed of in a pinch.

Make the world your child's playground. Ask friends and relatives to give experiences instead of toys: special trips to zoos, aquariums, museums, libraries, art, music and dance events and outdoor fairs. Lots of low-cost and free events can be found online or in your local paper. Not only will you give your children a lifetime of wonderful memories, you'll keep your home free from a mountain of toys.

Rashelle Isip is a blogger, time management and productivity consultant and professional organizer. She is founder of The Order Expert, a site featuring practical and creative organizing, time management, productivity tips, inspiration and much more. For more information visit: www.theorderexpert.com.