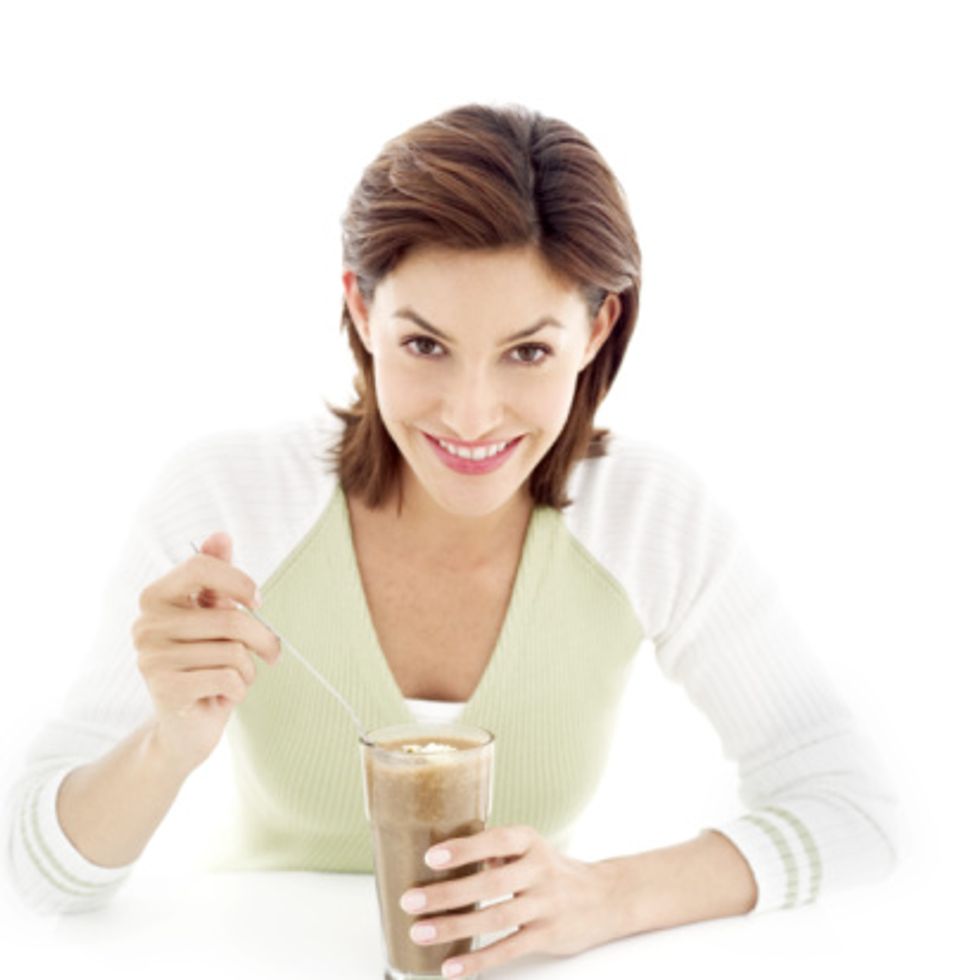 by Bethany Porter

Hi everyone, my name is Bethany Porter. I am a blogger and beauty junkie, and I am so excited to have the opportunity to blog for HealthyWomen.org. I have a lot to share and I hope you'll share with me, too, via comments. Let's dive right in with a subject that is the base for almost all the beauty talk out there: beautiful, glowing skin—how do you get it?
---
As a product junkie I'll admit that having great creams and cosmetics in your arsenal helps make stunning skin more attainable, but what I've learned is to get truly radiant skin you have to get green.

Last year I began starting my day with a green smoothie for breakfast. Loading up on this concoction of leafy greens and fruit each morning has transformed my skin. It is packed with beneficial nutrients that make skin glow and hair shine with health.

Even if you faithfully chow down on a green salad every day for lunch, you'll see a big positive change in your skin and hair if you add a morning smoothie to the mix. Blending greens breaks them down and allows your body to soak up all the nutrients they contain faster and more easily than chewing.

More reasons to try green smoothies:
Fiber! Green smoothies are packed with fiber, and that means a healthy digestive system for you; flushing toxins is key to healthy skin.
Antioxidants are essential to great skin; you'll find a slew of beauty products that contain them and tout their benefits. However, the best way for your body to get antioxidants is through food, and green smoothies are the easiest way to do that.
In addition to glowing skin, green smoothies balance your body's PH and provide so much energy you will likely need less caffeine (I've gone from three cups of coffee per day to one).

Adding a green smoothie to your diet is easy. All you need is a blender, some fruits and veggies and a good recipe. You can make a blender-full at night and keep it refrigerated until the next morning. One blender-full is two servings for me. Here is the recipe I use.

By adding a green smoothie to your daily nutrition plan, you'll see a difference in your skin and hair in just a few weeks. Let me know if you try it out!

You may also want to read:
Skin Health
Healthy Skin Dos and Don'ts

Bethany Porter is a blogger and beauty junkie. She believes in healthy living and that women have powerful potential for beauty both inside and out. You can find more from Bethany at her blog: http://lucky-fifth.blogspot.com/