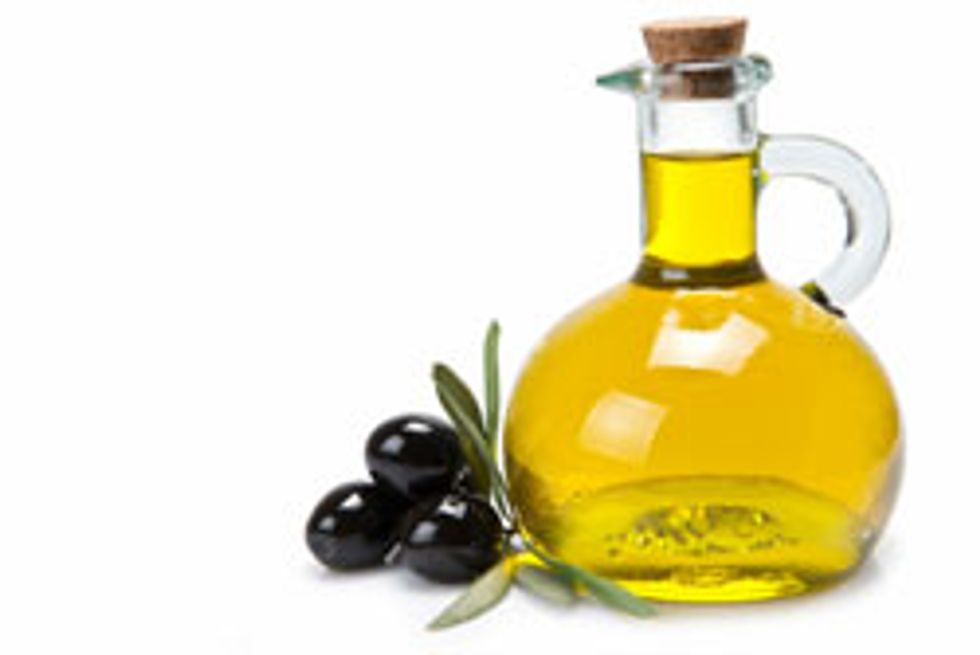 The secret to great skin for you and your baby? That's right, ditch the fancy stuff and opt for good old olive oil (make sure it's organic of course and stop use if there is any sign of allergies). Learn five surprising uses for you and your little one (no pasta needed).
---
 For mom:

1. Stretch marks: Lube up during pregnancy to minimize stretch marks later. Make sure you cover not only the belly, but the hips and breasts as well.

2. Chapped nipples: If you having pain or soreness from breastfeeding, which often happens when getting started, try rubbing some olive oil on your nipples.
For baby:
3. Cradle cap: Common in newborns, cradle cap is a crusting and scaling rash found on the scalps of many healthy babies. A gentle treatment is to rub a small amount of olive oil into your baby's scalp. Wait several minutes for the oil to soften and loosen the scales, and then brush them away with a soft brush or a dry terry-cloth washcloth.
4. Meconium clean up: Meconium is a tar-like substance created in baby's digestive system in utero, which they ingest and excrete later, which can be difficult to remove. Using a bit of olive oil on a cloth can make clean up a lot easier.

5. Massaging your baby: Baby massage classes are popular today, offering lots of benefits including improved sleep and digestion. Rubbing olive oil into your baby's skin will leave it feeling soft and supple.

 For more useful tips and ideas:
-Visit our Pregnancy and Parenting Center

Do you have any other new mom must-haves? Share them below.