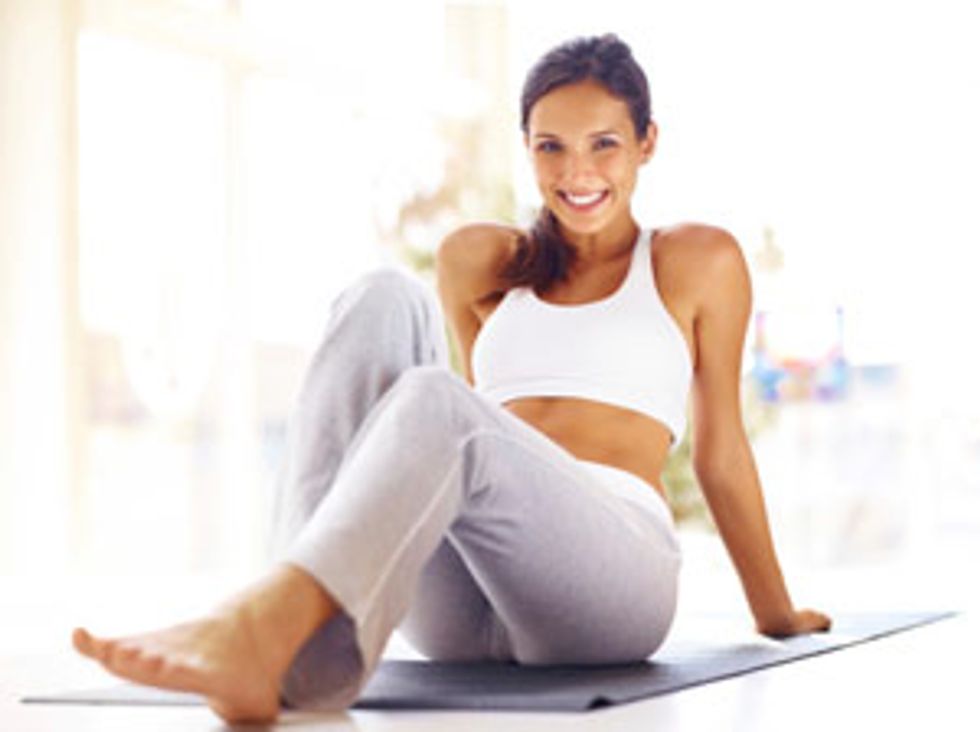 Are you always running around your home looking for something to wear to the gym or for your daily walk or swim? It's time to organize and shape up your workout wear!
---
Here are several ideas on organizing your workout clothes so they'll always be accessible and ready for action:

Collect workout wear. Go through your closets and drawers and pull out all your exercise gear. You might have some yoga pants mixed together with dress pants, or an extra sports bra or workout top tucked away in a drawer somewhere.

Sort and pare down clothing. Place clothing on a clear surface such as a freshly made bed, table or dresser in the following piles: sports bras, panties, socks, shorts, leggings, sweatpants, yoga pants, tank tops, short-sleeved shirts, long-sleeved shirts, outerwear tops and bottoms, swimsuits, workout gloves, winter gloves, headbands, etc. Take a quick look to see if there are items that should be thrown out: items that are badly stained, ripped, torn or have lost their elasticity.

You are now ready to organize your clothes by one of any of the following methods. Of course, by all means feel free to mix and match any of the below methods, too.

Set up an exercise clothing area. Instead of constantly sorting through your entire closet, keep your workout clothes in the same vicinity so you can just grab items, get dressed and go. Carve out an area in your closet, identify a drawer in a dresser or use a large bin or basket to store clothes.

Make workout bundles. Lay out workout outfits and then bundle and tie items together into a little package. Use longer items such as pants or long-sleeved shirts to tie off the bundle. If you're going to the gym, take a large towel and wrap your workout bundle inside of the towel. Store bundles in your closet or dresser as necessary.

Hang outfits on hangers. Throw pants/shorts over the hanger bottom, hang shirts over the top, gather the shirt bottom and tie into a loose knot, drop socks, sports bra, etc., into the neck of the shirt. Your workout outfit is complete!

For even easier organizing:

Wash workout outfits in a mesh bag. Purchase several small to medium sized mesh laundry bags. Look for bags with no metal or plastic attachments or closures. After a workout, throw your clothes into a bag, tie and throw in the washer and then the dryer. Your clothes are ready to go for your next workout! Store bags on coat racks or pegs in a closet or behind doors for easy access.

Rashelle Isip is a blogger, time management and productivity consultant and professional organizer. She is founder of The Order Expert, a site featuring practical and creative organizing, time management, productivity tips, inspiration and much more. For more information visit: www.theorderexpert.com.