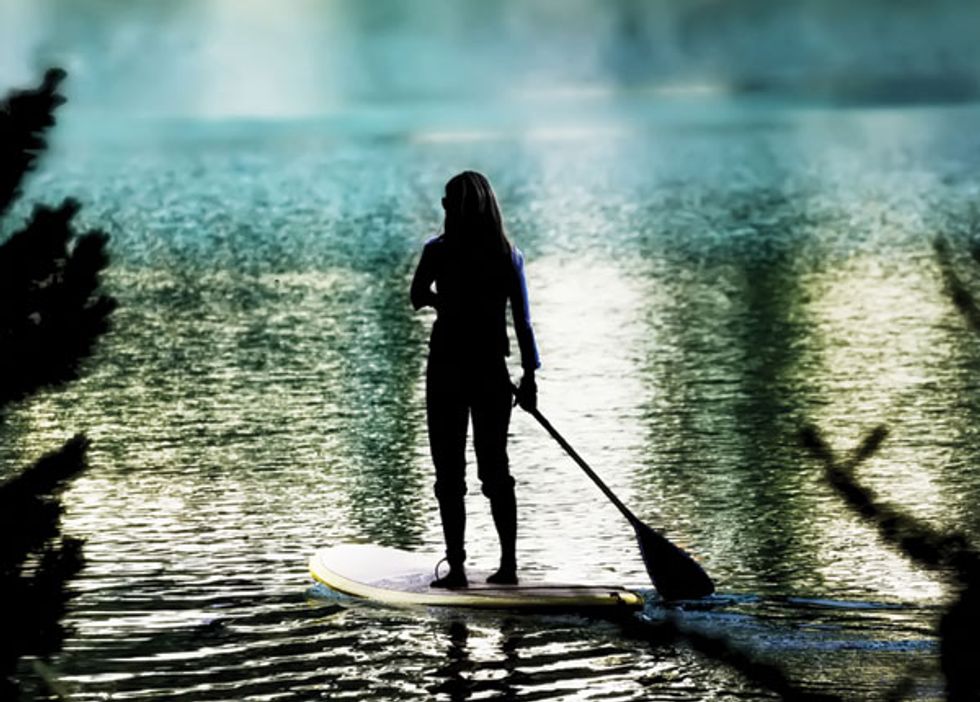 ---
On a recent press trip in Sag Harbor, New York, I did something I never thought I'd do. I'd watched other people do it from a distance, amazed at their bravery, incredulous that they could so easily do something that I found absolutely terrifying. I kept saying never. Nope, not me! Not doing it!
But then there was that moment … that brief moment that my fear moved into that tiny little space somewhere between fear and reason. That tiny little sliver of a space that left itself open to possibilities. My fear took up a brief residence there and decided to keep going and move toward reason. And then it was just me and my paddleboard.
OK, you may be thinking, so what's the big deal? It's just a paddleboard. And some water.
But here's the thing: I'm a pitiful swimmer (if I can even call myself a swimmer). I'm terrified of drowning. Maybe that's how I went out in a past life—I don't know. And since slipping on some wet tiles and breaking my wrist a few years back, I'm now terrified of falling. And paddleboarding definitely held the dangers of both drowning and falling (not necessarily in that order).
So, what happened? Truth is, I got really tired of feeling scared and decided to do something about it. I thought about how, in the past, I'd let fear stop me from doing so many things; how I'd stood by feeling helpless and inadequate and paralyzed by fear. I had one of those what-the-hell moments, took a deep breath and got up on the paddleboard. It wasn't as tough as I imagined—physically, anyway.
I was standing! I was rowing! I was staying upright! There I was, paddleboarding! Me!! Amazing. 
But then, when I found myself a little too far out from where I began, I panicked. I needed to turn back. I just froze. Fortunately, I had a guide with me, the same guy who encouraged me to try it in the first place. Thankfully, he "got" my fear. He spoke calmly and slowly, instructing me with his gentle voice, telling me how to turn around and head back to shore.
And although that familiar fear crept back in and stopped me (once again) from doing something, I didn't get down on myself. Because halfway is better than no way, isn't it? Will I do it again? It's likely. And if there is a next time, I have to conquer the other half of my fear and get to the other side of the shore. 
How many times have you let fear stop you from trying new things, moving forward, daring yourself to do something? What do you want to conquer? We're all a work in progress—even after all these years.
I'm determined to keep facing—and conquering—my fears. But just don't invite me to skydive. That's never, ever gonna happen.
Read more: 
Learning a Sport at Midlife or Beyond
This post originally appeared on mysocalledmidlife.net.