---
This week I'm pleased to bring you an interview with entrepreneur Lisa Liguori, creator of Simple Beauty Minerals. I had never tried mineral makeup until Lisa asked if I wanted to sample a few products.
Ever curious about anything to do with beauty and aging gracefully, I was eager to learn more. Plus, I always like talking to post 50 women like Lisa who are doing fun things. Lisa has 30-plus years working in the cosmetic industry with lots to share.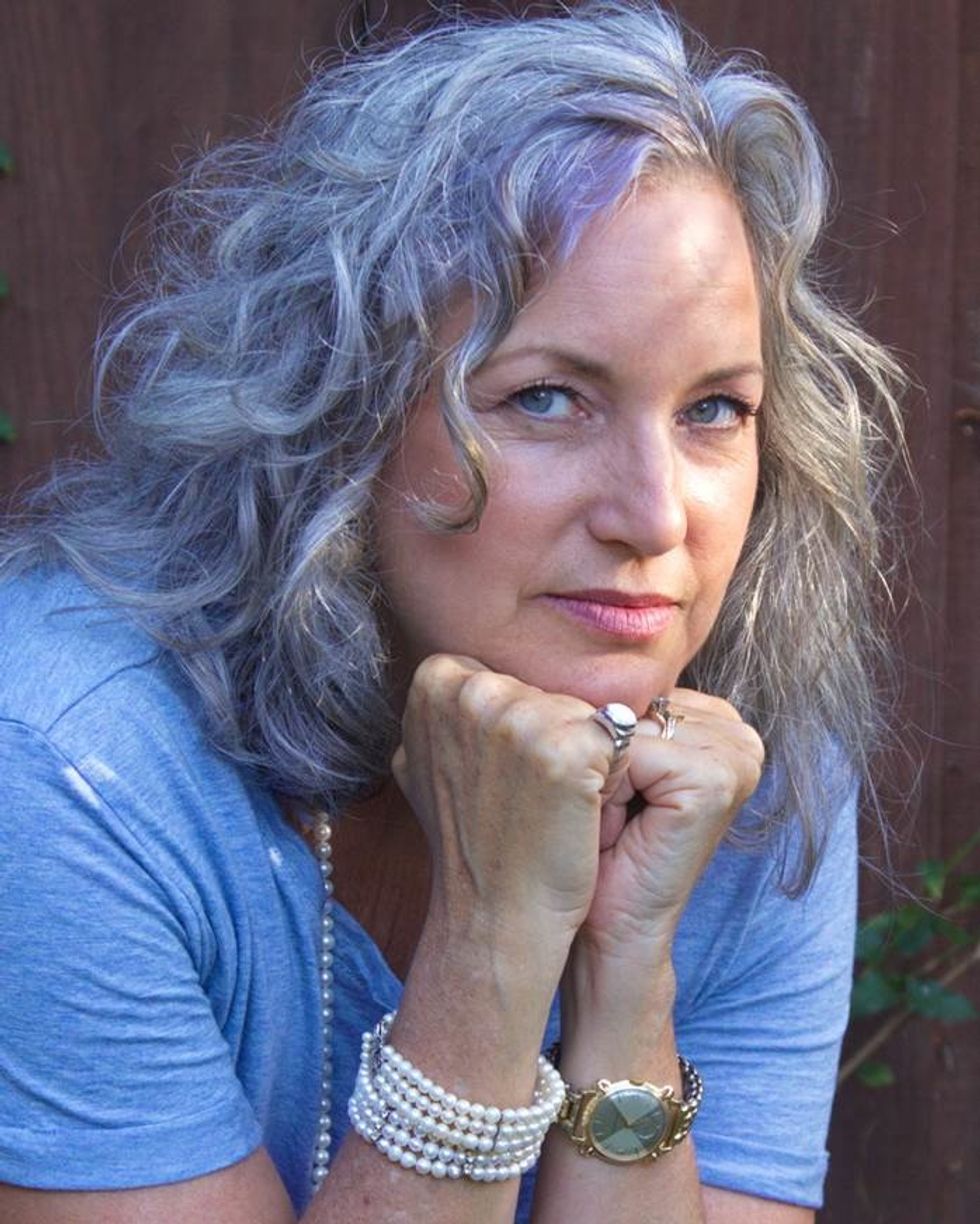 Lisa Liguori is creator of Simple Beauty Minerals.
Q: Lisa, tell me about your background and why you started your company.

Lisa: From the moment I stepped behind that Clinique counter at the age of 17, I fell in love with the industry and its potential to help women feel confident and truly beautiful. Not to mention how fun it was to play with all those lotions and potions!
In my 30s, working for Aveda, I found a way to bridge my two loves: beauty and healthy living. Soon there was a family to love and care for, and my quest for living healthfully deepened. Simple Beauty Minerals was born from that quest and my love of the world of beauty. One of the most satisfying parts of my day is when I get an email that says, "Thank you. I am so glad to have found Simple Beauty Minerals! I feel I have found a safe haven."
Q: What is the difference between regular makeup and mineral makeup?

Lisa: Minerals have been in cosmetics since the beginning of time; there is nothing new there. What is new and different is the purity of the ingredient listing. With a high-quality, pure brand of mineral makeup, you will find just the minerals. There may be a bit of botanicals added in as well, such as chamomile or jojoba oil, but you will not find dyes, lakes (a type of dye), preservatives or synthetics. Minerals in and of themselves are soothing, healing, provide full coverage, are natural sunscreens and stay on the skin beautifully. Mineral makeup offers a very natural look and feels so comfortable on the skin.
Q: How can a post 50 woman use mineral makeup?

Lisa: It is such a myth that women over 50 should avoid powder makeup. It depends entirely on the brand and formula of the powder. I am over 50 and LOVE my mineral makeup. I don't feel that I have makeup on. It stays on ALL day, protects my skin from the sun and keeps my skin from adult acne (I get occasional breakouts from traditional makeup). One of the most popular methods of application is the wet method. It is super easy and looks fabulous.
Q: Why is mineral makeup good for post-50 women?

Lisa: Again, because it feels so light on the skin and is so protective. You are never at risk of it caking or creeping into lines and wrinkles. Let's face it—we got 'em. At this stage of my life, I personally don't like to fuss as much. I may reapply my lipstick during the day, but outside of that, I don't want to mess with my face several times a day. I put my makeup on in the morning, I remove it at night. A high-quality mineral makeup can do that for you.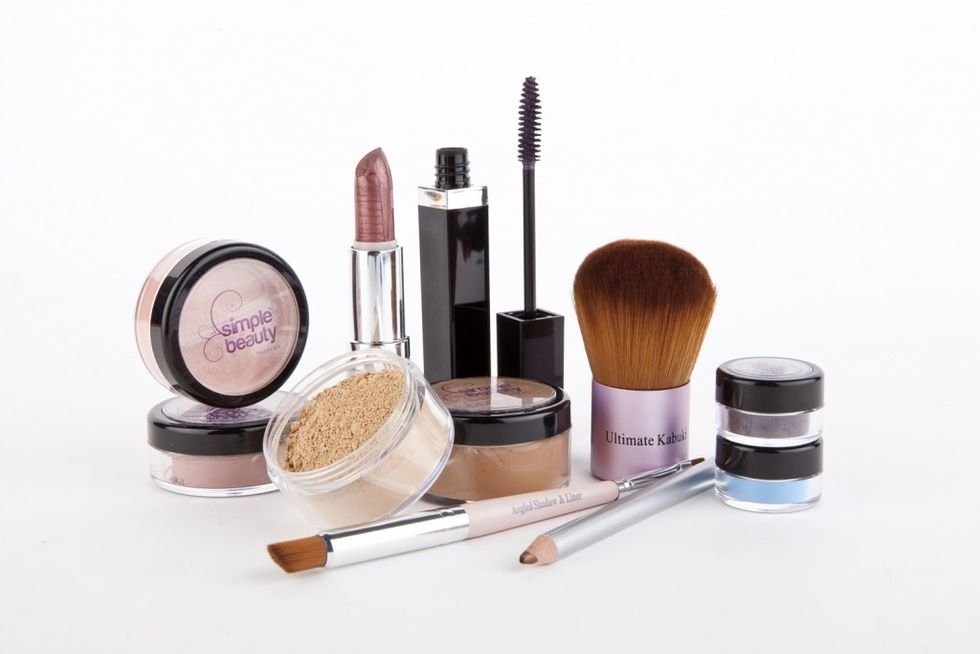 Mineral makeup is easy to use and provides natural protection from the sun.
Q: I find it difficult to buy makeup online. Any tips for selecting the right color or shade?

Lisa: We believe in "Try before you buy," so I created a Custom Sample Packet for only $5, plus $4 shipping (we cover some of your shipping for you), so it is super painless at $9 to try up to 8 samples. I can help you choose your colors if you like. (Lisa helped me select my colors.) The samples are in your hand within a week, along with a 15 percent off coupon for your follow-up order. You get plenty of product to use for several days to really get a feel for what works and what does not. We are only an email away for questions and comments.
I think having several days, in the privacy of your own home, is an even better way to try beauty products, as opposed to a one-time demo in the store.
Q: Any beauty or skin care tips for post 50 women?

Lisa: If I had to choose my top three, I would say:
The right tools are crucial. The quality and type of makeup application brushes you use do make a difference in the outcome of your look and how well the makeup works for you.
Less is more. You don't need multiple eye shadow colors. One soft shade can be enough. Our coloring softens as we age, so should our makeup color choices and application.
You don't need to use an eye liner under your lower eyelashes. Oh, and blend your lip liner in so you don't see those lines.
Wait—I have one more:
What you eat, how much you move your body, and the quality of your sleep have a huge impact on your skin, and thus your beauty and confidence.
Thanks for all your great advice, Lisa. I've been using your Embellish Anti-Aging Mineral Night Treatment before I go to bed. Only wish is that it had a magic sleeping potion in it for menopausal women. Any chance of adding some melatonin?
I also like the Peach eye shadow—haven't tried the Frosted Denim yet.
Finally, don't forget that life after 50 is not just about being beautiful on the outside. As my favorite style icon Audrey Hepburn once said:
"The beauty of a woman is not in a facial mode but the true beauty in a woman is reflected in her soul. It is the caring that she lovingly gives the passion that she shows. The beauty of a woman grows with the passing years."
This post originally appeared on aboomerslifeafter50.com.