As I welcome 2019, I'm getting ready for my birthday. It's not a special birthday this year. No bells and whistles like last year when I turned 60 and entered the next big chapter. Now it's time to keep evolving personally and positively after 60.
I like the word "evolve." It makes me feel like I'm moving forward in an affirmative way. And the "personal" side provides a little self-care. (Try these Self-Care Activities That Won't Break the Bank.)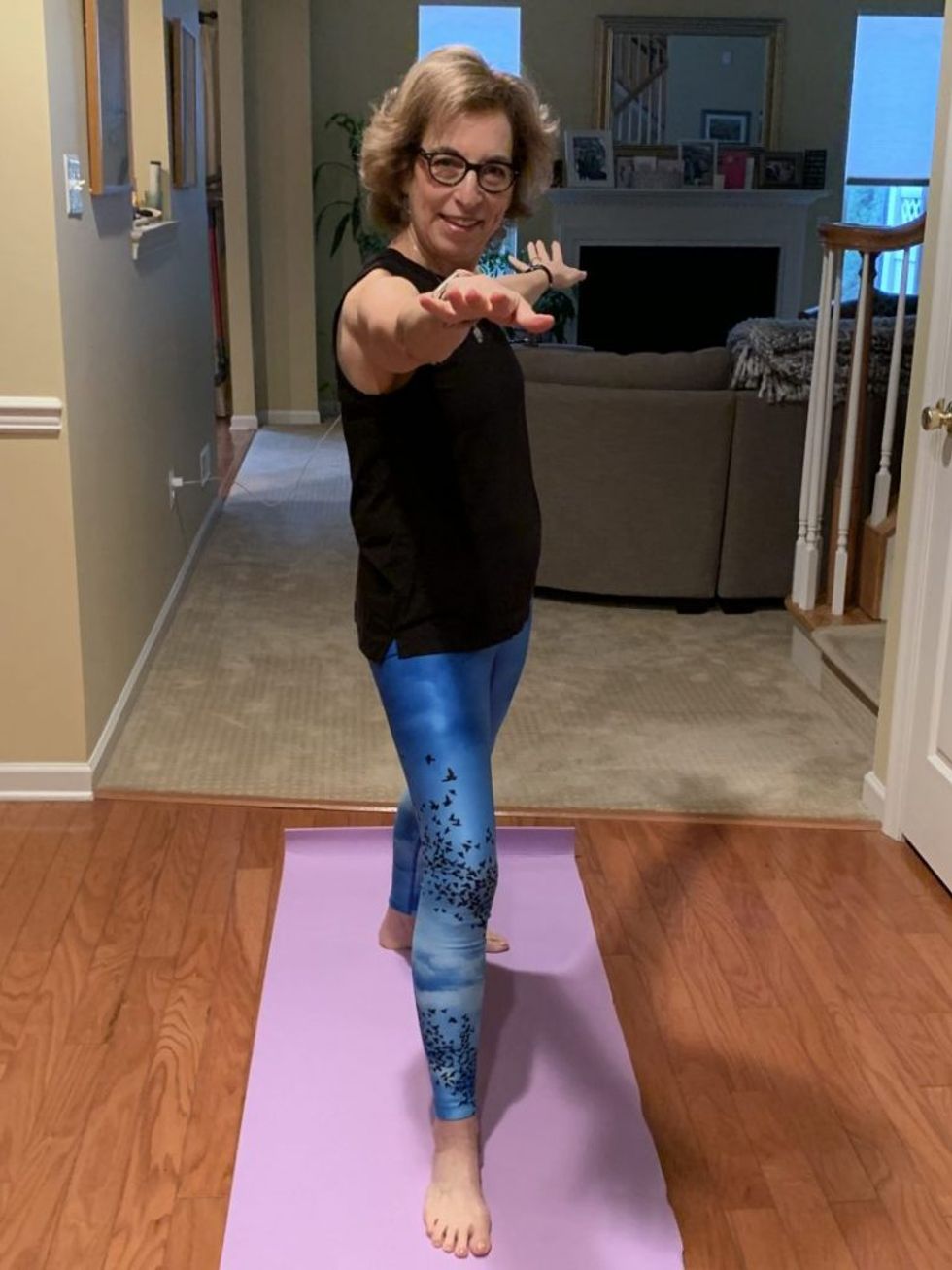 Evolving Personally With Intention and Attention
In my end-of-year yoga classes, I shared wisdom from one of my favorite yogis, Dr. Deepak Chopra. I find his thoughts on evolving personally inspiring. With the beginning of the new year, I thought it fitting to share this wisdom with my blog readers, too.
Dr. Chopra says that a better way to find the good in a chaotic world (which you have to admit most days we're in right now) is "to evolve personally." He says, "Personal evolution requires two things: intention and attention."
Those of you who may be yogis know that at the beginning of each class you set an intention. An intention is set in the first person and present tense, starting with "I am" and finishing the sentence. It's a way to help you stay focused during your practice.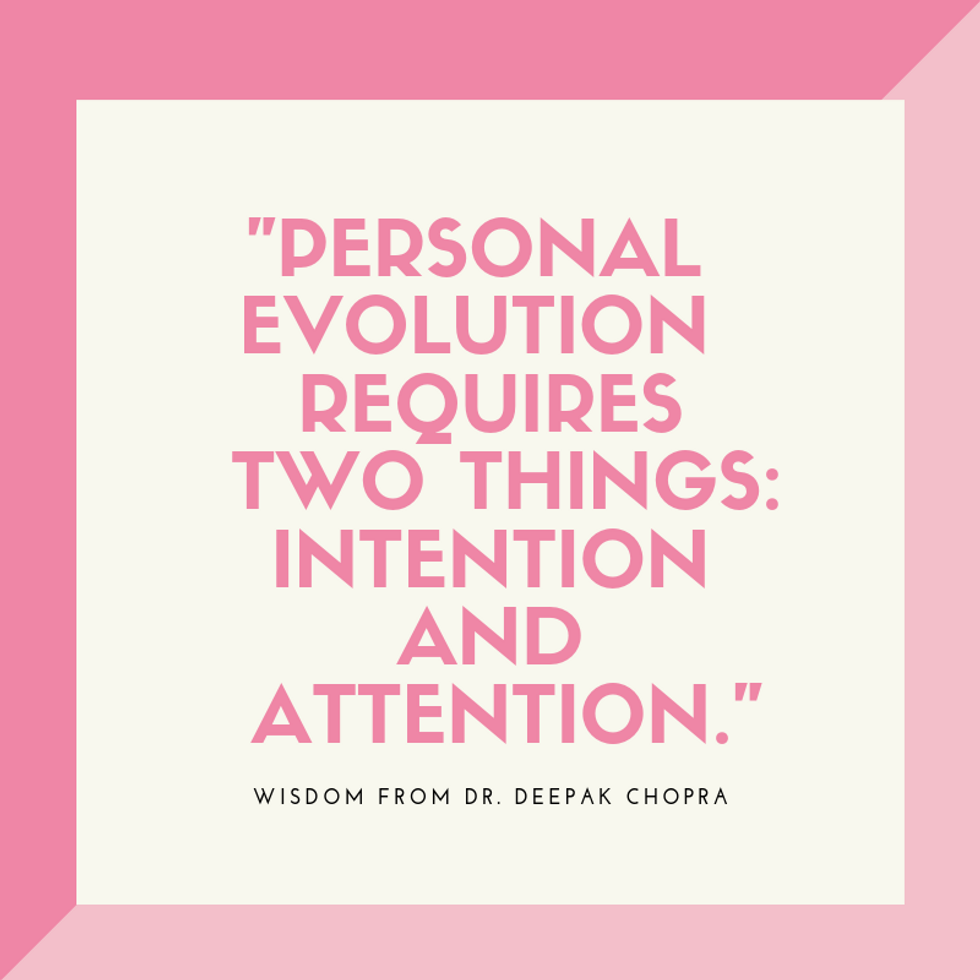 When it comes to evolving personally, Dr. Chopra says, "The most important intention is the desire to evolve. And you can carry out this intention every day, no matter where you find yourself."
Attention is the other half of the equation. Here's the key thing about attention, according to Dr. Chopra: "Evolution typically means progress, but in terms of consciousness, a better working definition is expansion: if you can expand your consciousness today, tomorrow, and every day after that, you will evolve during your whole lifetime."
Sounds easy, right? Hold on, there's another important point.
The opposite of expansion is contraction. Dr. Chopra says: "Every day you should try to put your attention on things that expand awareness and avoid things that lead to contracted awareness." I like this approach and plan to try it during my life after 60.
Focusing on Expansion
Dr. Chopra is so helpful when he gives advice. That's why I like to read his posts. He says awareness expands when you put your attention on the following nine things: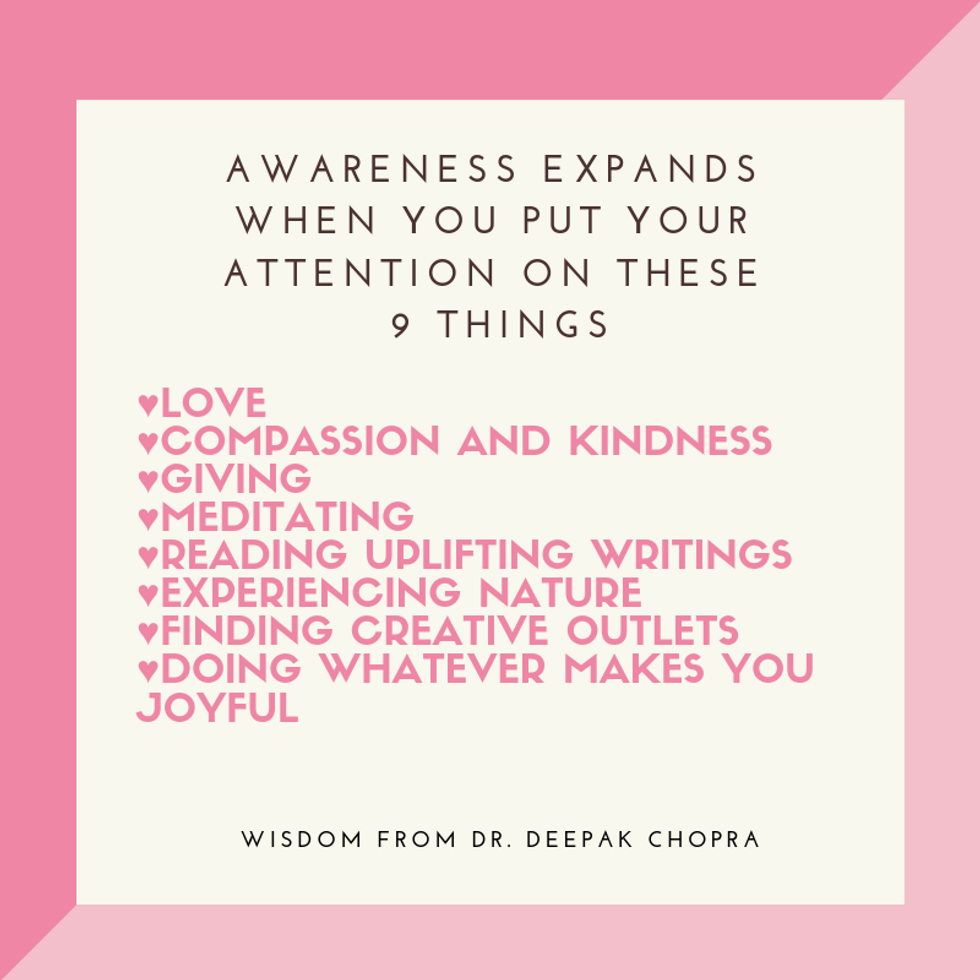 Looking forward to 2019, I hope to put my attention on these things. For example, whenever I call my daughter A and son D, I always end the conversation by saying, "I love you." I say that to my boyfriend L, too. You can never say "I love you," enough to those you hold close. I especially realized that after the passing of my husband M many years ago.
I feel grateful that I've been able to show compassion, kindness and giving through my yoga teaching. In 2018 I taught more than 80 hours of yoga. Sharing the benefits of this ancient practice with teens, adults and seniors brings me great joy. I hope to continue my teaching in 2019.
Most mornings I meditate. I have a special zafu pillow that I sit on in my bedroom. I use the Meditate Me app. There are programs lasting 5, 10, 20 and 30 minutes. It's very relaxing. I highly recommend this app.
As for experiencing nature, when I eat breakfast I like to look outside and watch the squirrels scamper by. During the spring and summer months at dinnertime when the days are longer, I like to watch the bunnies eating the grass (and sometimes eating flowers from my flower pots). And it's wonderful to take walks outside and watch the seasons change. I find I appreciate the outdoors and nature more and more as I grow older, especially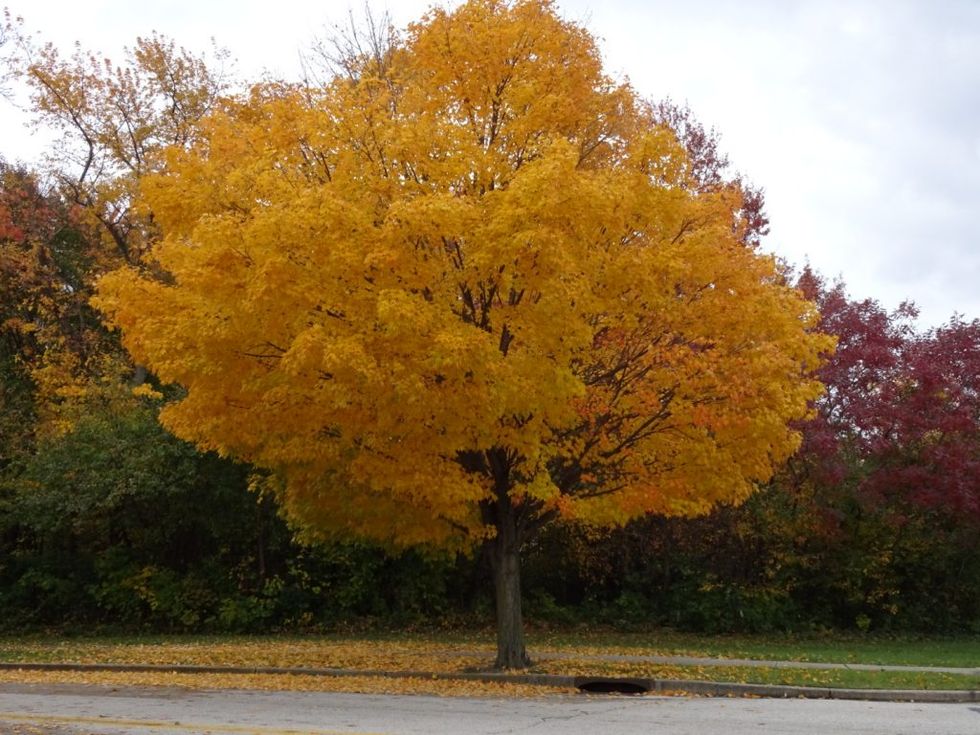 Beyond reading Dr, Chopra's inspiring essays, there's a book I like called Heart Talk: Poetic Wisdom for a Better Life by Cleo Wade. I read her poetry in my yoga classes. She writes about love, gratitude and other uplifting topics.
As one of my own creative outlets, I will continue blogging. What will you do?
This post originally appeared on aboomerslifeafter50.com.