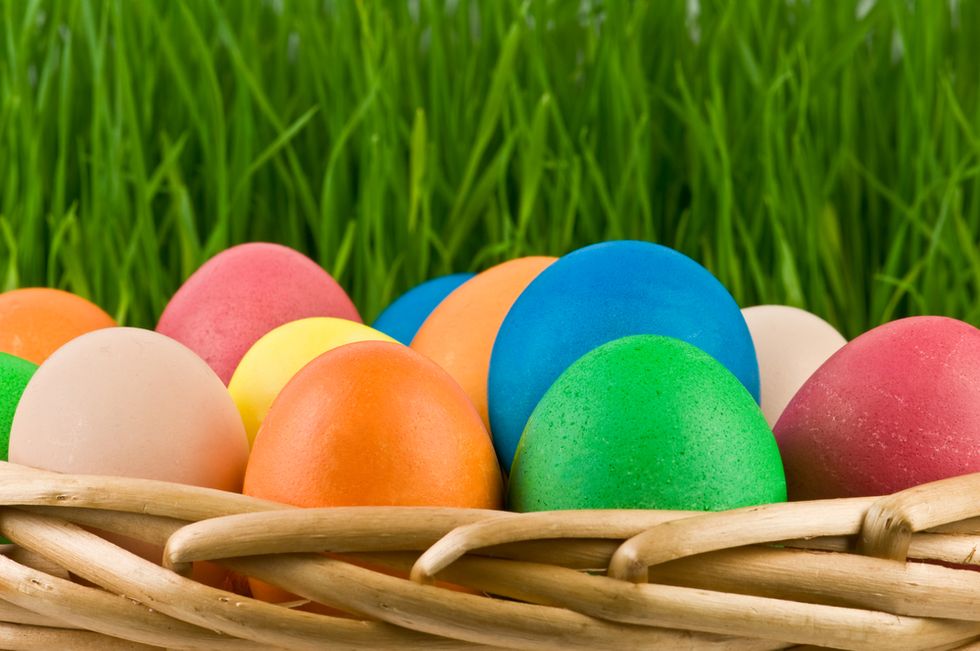 ---
Many of us fondly remember dying and decorating Easter eggs. In my house, my mom and siblings and I would dye and decorate nearly two dozen eggs (a few didn't survive the boiling) on the Saturday afternoon before Easter. Once the dye dried, we'd carefully arrange the Easter eggs in a basket and place it on the hearth where the Easter bunny would add a few small gifts while we slept.
On Easter Sunday, we'd hide the eggs in the yard and search for them—repeatedly. Finally, that evening we'd crack and peel some of the eggs and help Mom make deviled eggs, which we'd devour.
I don't recall ever getting sick, but food safety experts might tell me I was a very lucky little girl. Most agree that you should not eat hard-boiled eggs that have been unrefrigerated more than two hours. Ours sat out waaaaay longer than that. Oops.
Here are more tips from STOP Foodborne Illness to help assure you and your family have a safe Easter holiday:
Wash your hands. Use warm water and soap and wash for 20 seconds before and after you handle food. 
Avoid cross-contamination. Keep kitchen surfaces and equipment clean, and use separate knifes and cutting boards for different types of foods. 
Use only food-safe dyes. You can use the dyes that come in cute little kits or homemade dyes, but read the labels of any dyes or decorations you use to make sure they're safe.
Start with fresh eggs. Check the "best by" date on the egg carton and don't use eggs that have passed that date. Also, give them a sniff. Some eggs that have gone bad will have an off odor (though not always).
Buy in-shell, pasteurized eggs. If the eggs aren't pasteurized, make sure you cook them until the yolks are firm. Even fresh, organic eggs can be contaminated with Salmonella, a type of bacteria that can cause food poisoning.
Don't store eggs in the refrigerator door. The temperature on the door fluctuates, and eggs should be stored at 40 degrees or below.
Don't boil eggs too far in advance. Hard-boiled eggs spoil faster than uncooked eggs. Eat hard-boiled eggs within a week.
Refrigerate those eggs. As soon as you finish decorating, put the eggs in the fridge. You may pull them out to put in an Easter egg in the morning or to use for an egg hunt, but don't eat them if they're out more than two hours.
Keep it clean. If some of your hard-boiled eggs are cracked or dirty, don't eat them. If the eggs were placed on the ground, it's safer to throw them out. You may think the shell protects them, but cross-contamination can occur while you're peeling the eggs.
Wondering how to hard-boil eggs?
Place a single layer of eggs in a large saucepan. Cover the eggs with at least 1 inch of cold water and bring just to a boil. Remove the pan from the burner. Cover the eggs and let them stay in the water for 12 minutes for large eggs (about 9 for medium eggs and 15 for extra-large eggs). Drain the eggs and serve warm, or cool under cold running water or in a bowl of ice water. Refrigerate the eggs when they're cool enough to handle.
If this seems like too much work for an Easter egg hunt, STOP Foodborne Illness has an easier way: use plastic eggs. You can still boil and decorate and eat your "real" Easter eggs, but you won't have to worry about contamination or how long they've been out of the fridge.