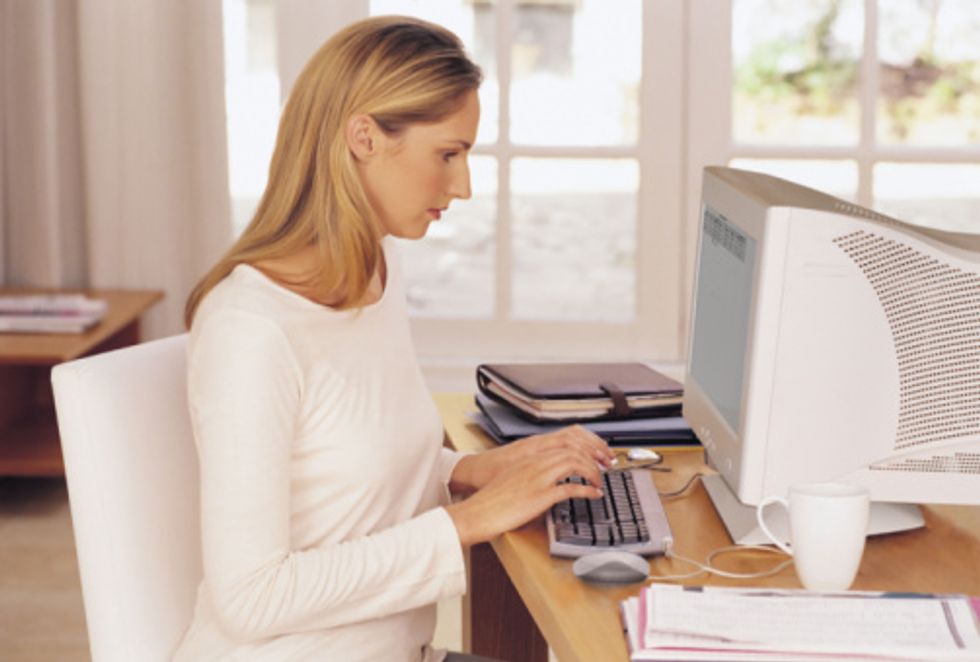 Guest blogger: Diane Carlton
---
It's not enough that clutter takes over basement storage space, kitchen drawers, and the flat surfaces of any on-the-go-home...many of today's busy moms are facing a challenge not yet met by the legions of maternal superheroes who went before them.
How do you handle digital clutter?
You know exactly what I'm talking about: photos, forms and documents, interesting websites you have every intention of visiting again, and quirky articles posted on your homepage you plan on passing along to the members of your book group.
Like we don't have enough tidying up to do.
Yes, technology has made our lives easier and given us the ability to multitask to the point that future generations may evolve sporting giant dexteritous thumbs from over-text messaging or Googling family members' names to research biographical information rather than picking up the phone to call Grandpa and ask him personally (true story, maybe fodder for a future blog…)
Here are some quick suggestions for tackling the intangible...and don't try it all at once, print and post this list by your computer and cross off an accomplishment with every rainy day.
Photos: create a folder for each year and take it one step further by adding sub-folders for occasions like 1st day of school, birthdays, and seasons (snowstorms under Winter and leaf pile jumping under Fall). Your next step is to delete all the outtakes folder by folder. It can be a monotonous task so do them one folder at a time while listening to tunes, an audio book, or your sister's long story on an overdue phone call.
Files: You'll need to customize these accordingly but here are some quick folders we all need: school (think parent directory and sports schedules), church/temple (a letter you wrote for the annual fundraiser, information about a charity drive), and medical (insurance claim forms, test results). Keep a generic household folder for all miscellaneous information you don't want to lose.
Internet articles: if you love to read, you've got lots of these...they're just not where you need them when you need them! Save articles you want to revisit in folders of your Bookmark Bar and categorize them accordingly: shopping, health and fitness, organization, parenting etc.  When you're getting ready for the day or running out the door, just two or three mouse clicks will give you fresh reading material while you're sitting in the doctor's office of pickup line at school. You can even use the flip side for a quick to do list when you're done. A few sheets of copy paper take up less room in the recycle bin which means even less clutter!
Email: If you're like me, you might have over 1,000 "really important emails" you might need one day to either find the location of that soccer field your daughter played that one time or prove your mother-in-law wrong about the time she told you for the family reunion.  Either way, there's no need to have so many in your Inbox.  Again, create folders accordingly but this time search your emails for key words like "soccer"; "Mom"; or "Book Club".  Highlight, select all, and drag those 25-or-so emails into their respective folder so that piece of information requires only a quick search instead of tracing your memory to recall what day it was last week you were assigned to bake brownies for the bake sale.
Another email tip…search "unsubscribe" and select, highlight, delete all those marketing emails advertising retailers you can't recall giving your email address. If you're really diligent, scroll down and actually take the minute to unsubscribe further freeing you life from digital clutter you never even wanted!
(This blog was written on my iPhone while commuting…)
Diane Carlton is a regular contributor to HealthyWomen.org. As a full-time writer and mother of three children, she spends her days trying to get it all done...and finding the time to blog about it.  Check back often to read real-life stories from the trenches of ay busy mother and maybe take away a well intentioned tip or two.