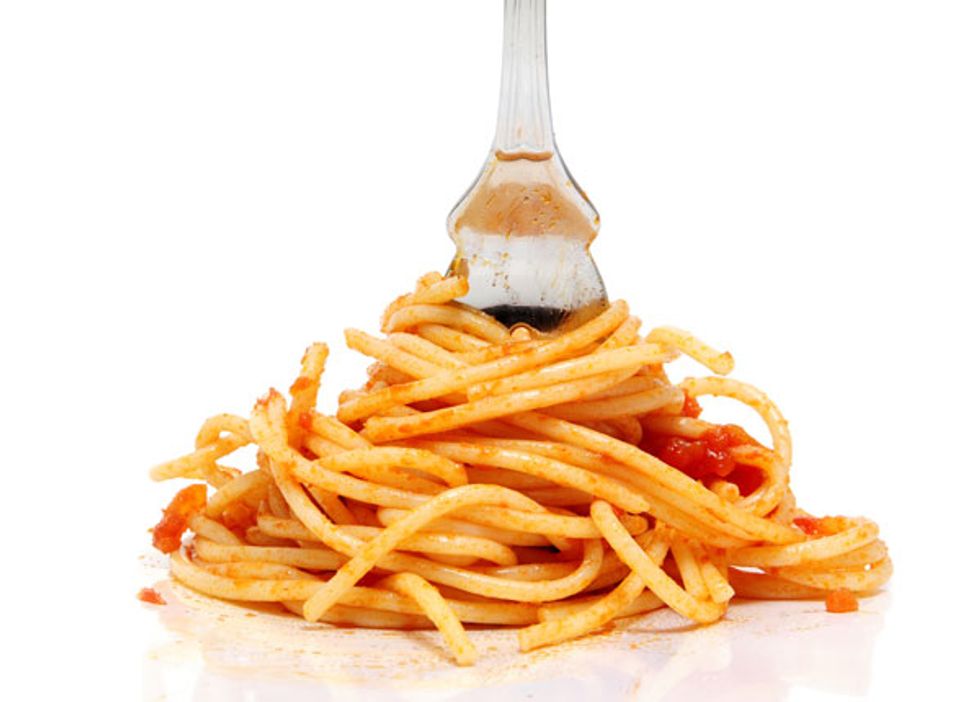 ---
October is National Pasta Month, and what's not to love about that? 
If you're like me, pasta is the ultimate comfort food. From mom's mac and cheese to elegant lobster ravioli, I love it all.  
What I've learned as the years advance is that I can no longer eat pasta with the reckless abandon that I could in my teens and twenties. There were years when I ate pasta with butter for breakfast, pasta with cheese for lunch and pasta with red sauce (good old-fashioned spaghetti) for dinner. When my kids were little, we'd make a huge bowl full of pasta—a pound or two—invite the neighbors and dive in, often accompanied by a baguette or two. 
Sadly, those days are long gone. My husband and I still enjoy pasta and usually make it once a week or so. But we've learned a few tips to keep us healthier: 
Use whole-grain pasta. It doesn't have to be whole wheat, which my husband doesn't particularly like because of the texture. But there are some great pastas made from blends of whole grains that taste great and hold up well. 
Up the veggie content. Even when making a traditional favorite like linguini with white clam sauce, we throw in some veggies. Sliced zucchini works particularly well in the clam sauce, but we also like asparagus, broccoli or peas—whatever's on hand. 
Top it with seafood. One of our favorite quick-and-easy weeknight dinners is penne pasta topped with a sauce of broccoli, shrimp, garlic, red pepper flakes and broth. We get healthy omega-3s from the shrimp, along with the vitamins and minerals from the broccoli.
Favor red over white.  Alfredo sauce is tempting, but if you stick with tomato-based or clear sauces, you'll avoid overdoing the cream and butter. And don't be fooled by spaghetti carbonara. It may look like it's not heavily sauced, but the bacon, cheese and eggs add up.   
Eat a salad or other vegetable or fruit. You're inclined to eat less pasta if you start with a salad or have a big helping of roasted or steamed veggies on the side. 
Watch your portions. Avoid those big pasta bowls. Serve a portion into a smaller bowl or onto a plate alongside a veggie or fruit, and put away the rest for another meal. Some nutritional guidelines call for half a cup as a proper portion. I confess I have difficulty sticking to that, but I am cutting back. Plus, most pasta works great as leftovers. You can pack some for lunches, and, if there's any left from dinner, turn it into a tasty frittata. 
Need some healthy pasta inspiration? Here's a simple whole-wheat vegetable lasagna recipe from HealthyWomen.  

What's your favorite pasta?