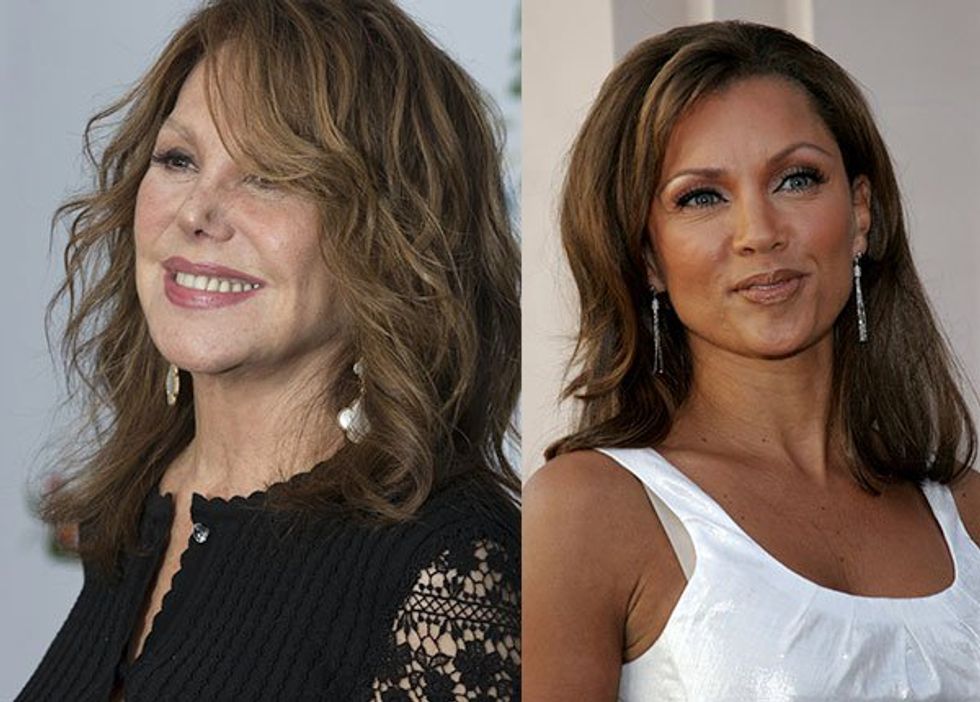 Photo Credit: Tinseltown / Shutterstock.com | lev radin / Shutterstock.com
---
Think of the women you admire for being at the top of their game during their life after 50 and for having positive attitudes about aging. A "50 Over 50" luncheon and celebrity panel sponsored by Good Housekeeping and L'Oréal honored 50 of these accomplished women earlier this month. And I was honored to be attend.

Fittingly, the program happened the same day that a woman cinched the Democratic nomination for president of the United States. (Go Hillary!)
A Panel of Post-50 Celebs
The star-studded panel included:
Marlo Thomas, actress, philanthropist and activist. I have always adored Marlo, ever since the '60s when she was an aspiring actress in That Girl. Do you remember how her character, Annemarie, moved from her hometown of Brewster, New York, to New York City? I so wanted to be just like Annemarie. I also admire Marlo's philanthropic and activist work.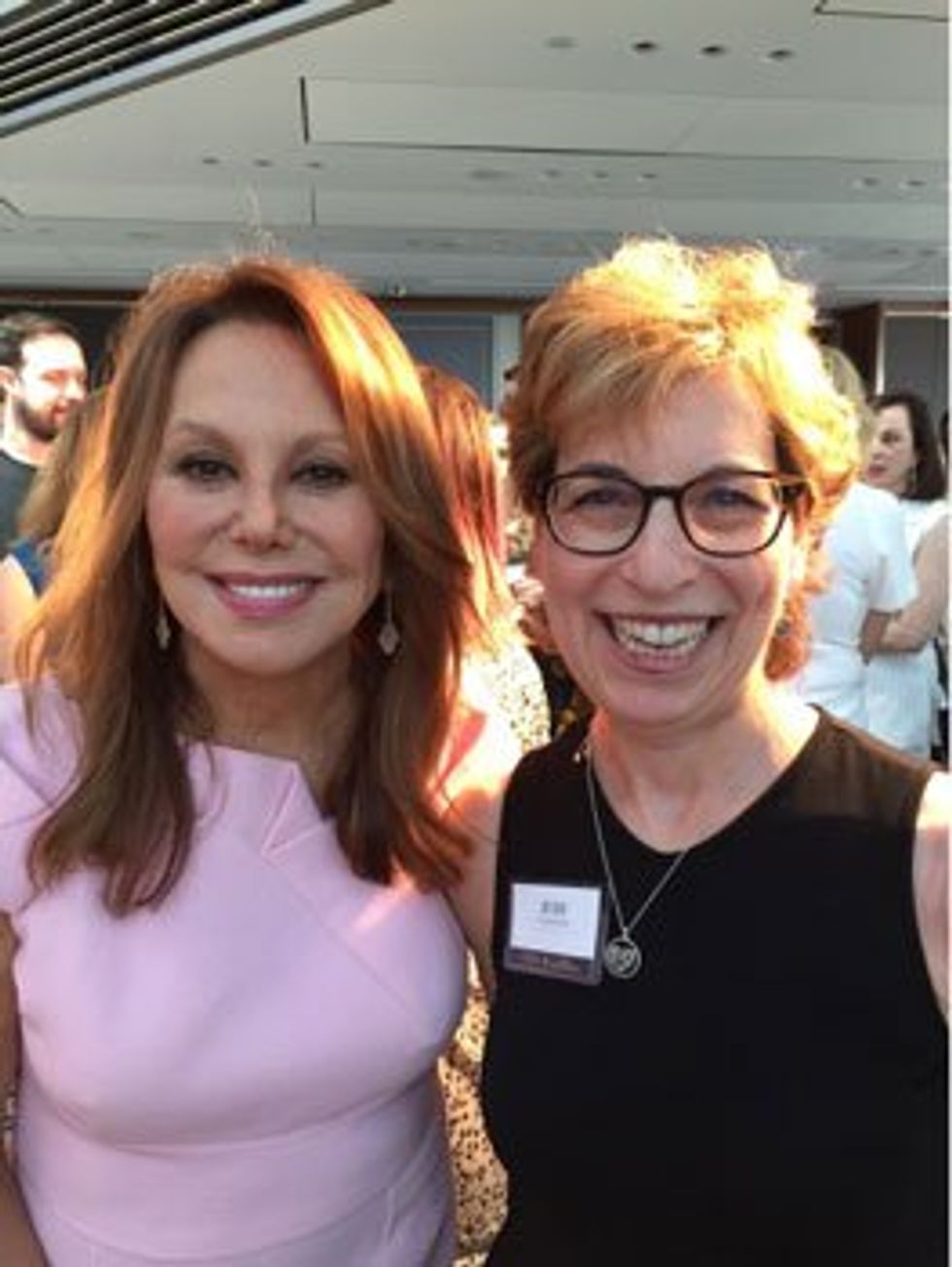 My favorite "That Girl," Marlo Thomas.

Carole Radziwill, author and TV personality. "I love Carole," said my daughter A, who is a fan of The Real Housewives of New York City. While Carole appears in this hit Bravo reality show, it is her previous career as a TV journalist and producer that interested me. I was also moved by her story of widowhood at a young age. After losing her husband, ABC News producer Anthony Radziwill, to cancer, she wrote a memoir, What Remains, and a novel, The Widow's Guide to Sex & Dating. I definitely want to read both.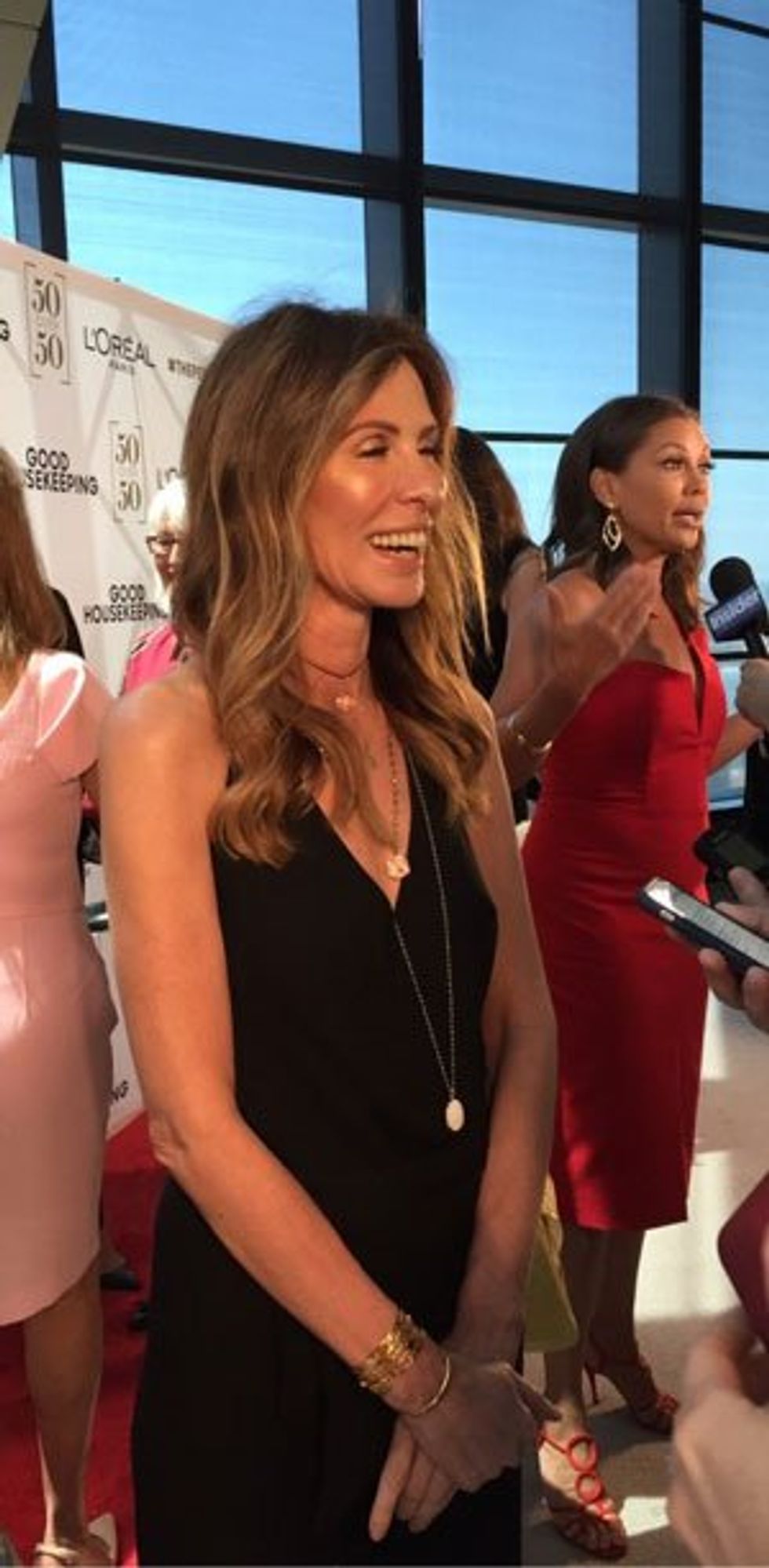 Carole Radziwill is a bestselling author and TV personality.
Ellen Levine, editorial director, Hearst Magazines


Ellen Levine, editorial director, Hearst Magazines

Vanessa Williams, singer, actress and designer. Vanessa looked as beautiful at 50+ as she did when she was crowned Miss America.
Ali Wentworth, actress, author, comedienne, and producer. She is a woman of many talents and definitely doesn't look 50+. Her mom was social secretary for former First Lady Nancy Reagan, and she is married to George Stephanopoulos.

"The Perfect Age Is Now"
It was clear from the panel discussion that there are benefits to being over 50—or as the L'Oréal slogan calls it, "The Perfect Age."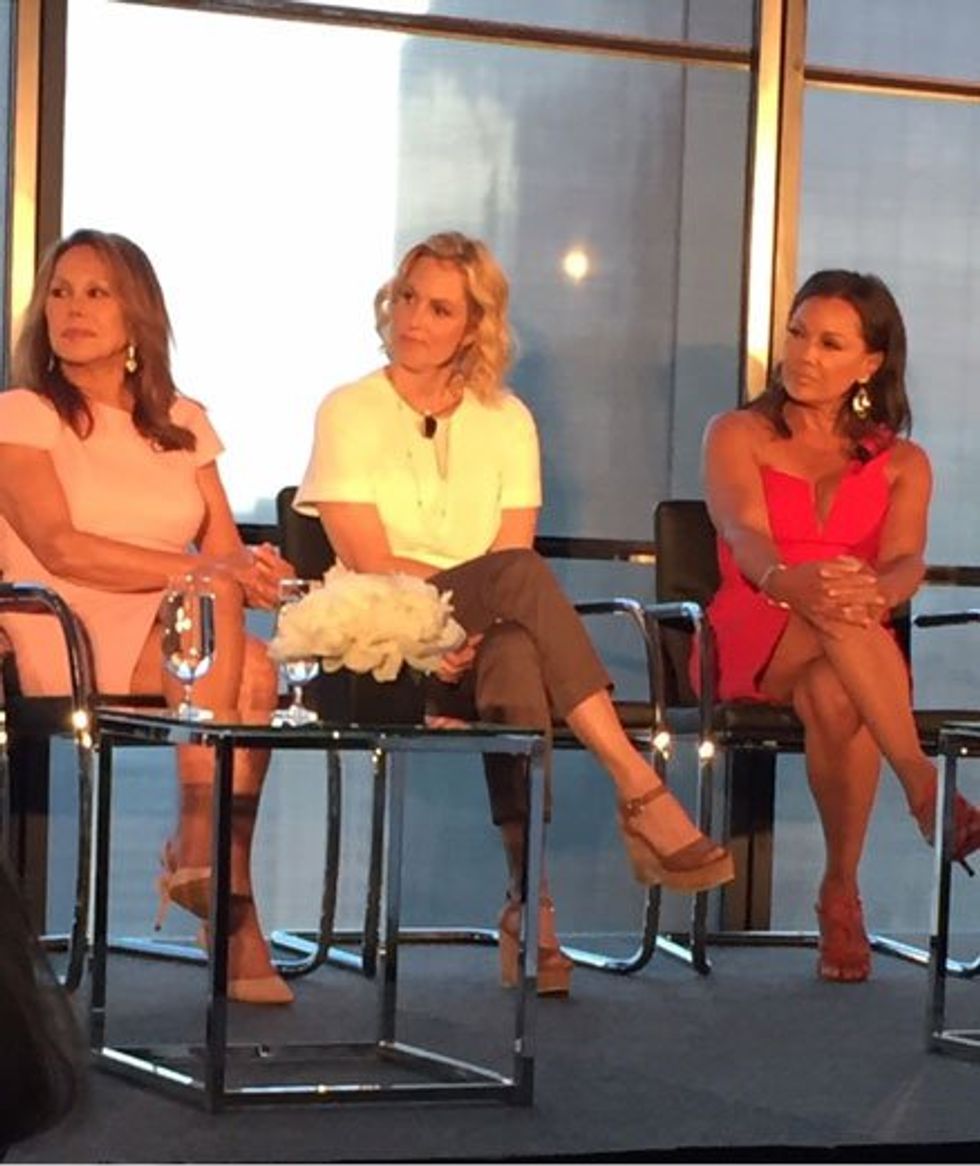 Panelists (l to r) Marlo Thomas, Ali Wentworth and Vanessa Williams share tips and views on aging.

Marlo shared what she liked about being her age (which BTW is 78): "Getting older—things seem easier. When I was younger, I thought, 'Am I good enough?' Now I realize I know how to do things that I've already done. Ease is a very big thing to be given at 50+."

Ali said: "You lose your boobs but you gain strength and empowerment. I was so nervous when I was younger. There's a strength that comes with age."

Carole added: "I wasn't good at being young. Being older you have a sense of confidence and wisdom. Having fun. Being in the moment."

Vanessa said: "When you're young, you want to conform. We can be different at this age."

We're Different Than Our Moms
There was lots of chatter about how things are different today than when our moms were this age.

Ali said: "No one talked about menopause. Now women talk about it."

Marlo, who didn't marry until she was 40, noted: "You didn't have any role models when we were young. Now women are in big positions. Running General Motors, running for president. In 1966, when I was producing my show, I was the only woman in every room. Men either wanted to kill me or go to bed with me."

Jane noted: "There's an evolution of how we perceive age. We just did a study of every life stage. Millennials had more in common with those over 50." Jane was referring to the Good Housekeeping and L'Oréal Paris survey of more than 1,200 women over 50 that was conducted in May 2016. Nearly 70 percent of respondents said they were optimistic about continuing to be beautiful as they get older.

Carole reflected on the decades. While she never had children, she said: "The 20s are about being curious and on your own. The 30s are about family and career. In the 40s you're reflecting back. At 50+, I feel like I know who I am. Now I get to decorate the house. I have all this work behind me. Now I have my curiosity back."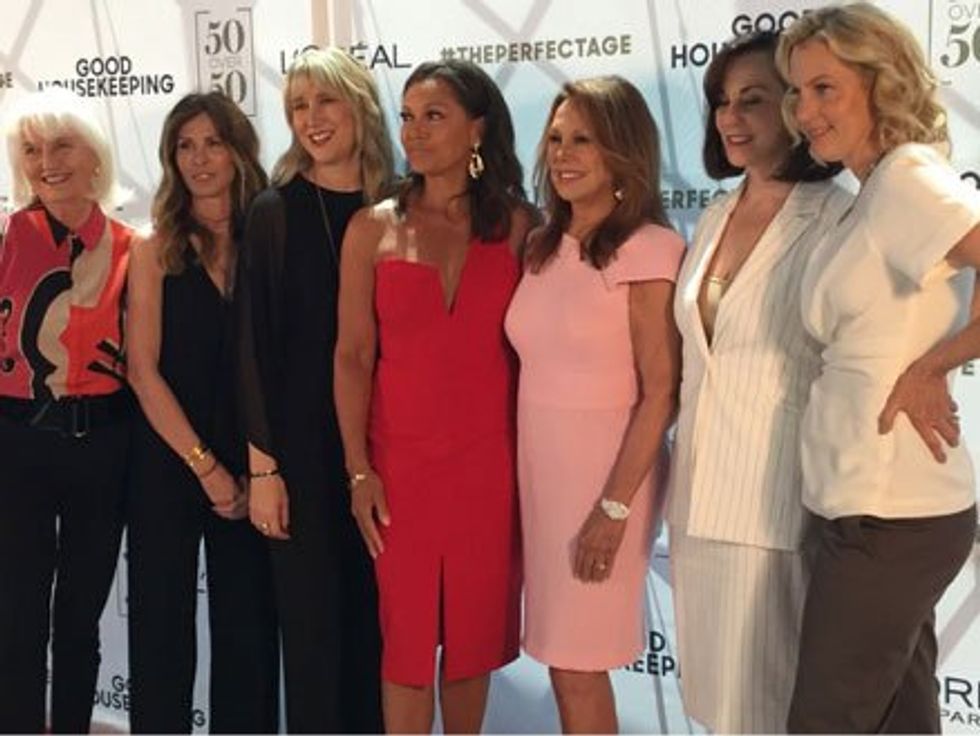 Star-studded panelists (l to r): Ellen Levine, Carole Radziwill, Jane Francisco, Vanessa Williams, Marlo Thomas, Pat Haegele (senior vice president and publisher at Good Housekeeping) and Ali Wentworth.

Beauty and Life Secrets From the Stars
"Any beauty secrets you can share?" asked moderator Jane Francisco, editor-in-chief of Good Housekeeping.

Marlo said she uses hydrating oil on her face and gets a facial every week. She also believes in movement and exercises often. In terms of life lessons, she said, "I think everybody needs a motto. Ruth Gordon said, 'Never face the facts.' Really feel there is a purpose to what you need to do today to get closer to your dream. Most of us moan about 'nobody cares about my dream.' What are you doing to get closer to your dream?"

Ali offered: "Don't buy cheap eyeglasses at drugstores. Wear sunscreen." Her secret to a good marriage is to "laugh and have a lot of sex." She added, "When I exercised when I was younger, it was all about being pretty. When you get older, it's all about health."

"Let me add to the sex thing," Marlo chimed in. "Listen to your spouse all the time so that he feels attended to. Phil said to me, 'I don't want advice. I just want you to listen.' When you listen, you're more intimate. It works for friendship the same way."

Honoring 50 Women Over 50



My friend and former colleague, Sharon Pelham, was one of the "50 Over 50" honorees.

While I was enamored by all the celebs in the room, it was one of the "50 Over 50" honorees who impressed me the most. That's because when I looked up on the screen of honorees, I knew that woman. Her name is Sharon Pelham, and she is a friend and former colleague. Congrats, Sharon! Way to go!

This post originally appeared on aboomerslifeafter50.com.