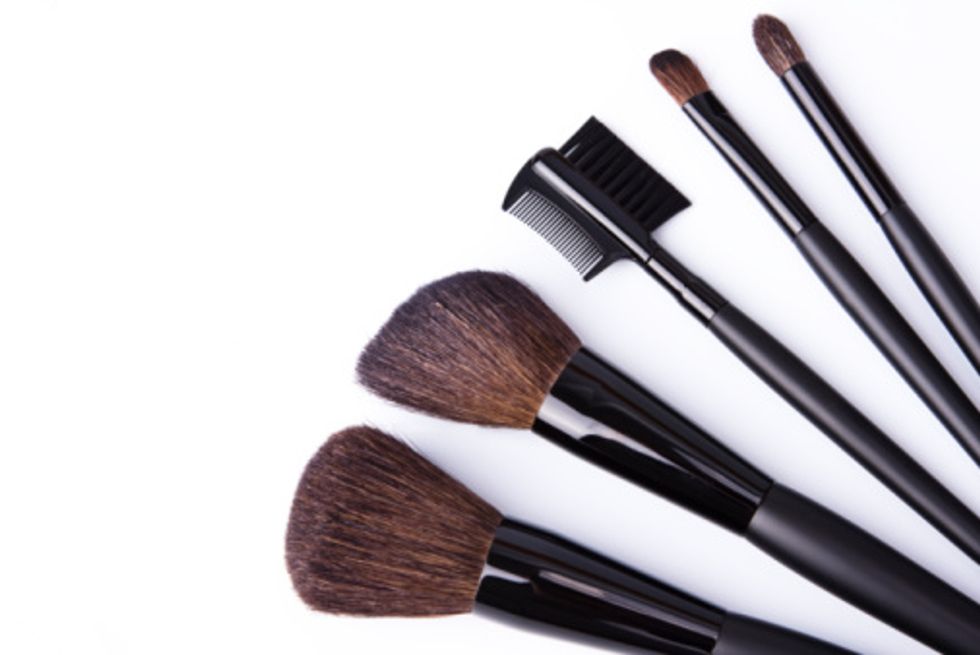 by Bethany Porter

You'd never walk into an important brainstorming session at work without your laptop or at least a pen and paper. You'd never try to hang a picture frame without a hammer and nails, create an awesome multimedia presentation without using software to help, or change your baby without a fresh diaper. You are a busy, intelligent woman so you set out to do a job with the tools to make each task perfect. However, when it comes to makeup, you may be expecting a flawless finish without investing in the necessary tools. No wonder it seems tough to get the look you want.
---
You can buy the most expensive makeup in the world, but if you are applying it with your fingers, dirty brushes or flimsy sponges that come with drugstore eye shadow palettes, it's never going to look as fabulous as you'd like. Makeup brushes are an investment, but you don't need a set of 20 to achieve a great look. All you need is five brushes and a few tips.

Before you buy:
Do your research. Buy the highest quality brushes your budget allows. For synthetic brushes, I love the EcoTools brand. These brushes are cruelty-free, have recycled bamboo handles and are wallet-friendly. You can find them at most drugstores.
Consider your brush's bristles. Synthetic bristles are great for use with dry products such as powder blush, foundation and bronzer. Natural bristles are best for cream or liquid products.
Ask for help when choosing brushes. Makeup counter experts at Ulta, Sephora or your local department store are a great resource.
Buy brush shampoo or spray cleaner when you buy your brushes. Don't wait to buy it—you'll forget. And you don't want nasty bacteria growing on brushes that touch your skin every day! Clean your brushes once a week. If you are shampooing them, make sure to lay them flat to dry. If you stand them up, the water will leak into the base of the brush and loosen the glue that holds in the bristles.
The 5 brushes to buy:

1. Foundation brush—If you use a powder/mineral foundation get a large, soft bristled powder brush. You can use this for your finishing/setting powder as well. Make sure the size is right for your face; you don't want a brush that is too big. If you use liquid foundation, try a soft, flat-tipped foundation brush.

2. Blush/bronzer brush—I have two of this type of brush, because I don't like to mix my bronzer and blush. For each of these, you want an extra-soft, tapered powder brush with long bristles. The tapered shape allows you to get makeup into the contours of your face, and the soft bristles won't smudge your foundation. If you use a big powder brush (like I recommended for foundation), you'll end up with blush or bronzer all over your face.

3.  Eye shadow brush—Choose a small, semi-flat, stiff brush to apply eye shadow across your entire lid.

4. Eye shadow blending brush—You also want to have a small, tapered brush in your arsenal for blending and smudging shadow into the creases of your eyes. This type of brush is the key to creating a smoky eye.

5. Brow/liner brush—Lastly, get a small, flat, angled, stiff brush for filling in your brows and applying cream eyeliner.

With these five brushes, you will be able achieve a gorgeous look day after day.

You may also want to read:
How to Look Fresh for Spring

Bethany Porter is a blogger and beauty junkie. She believes in healthy living and that women have powerful potential for beauty both inside and out. You can find more from Bethany at her blog: http://lucky-fifth.blogspot.com/