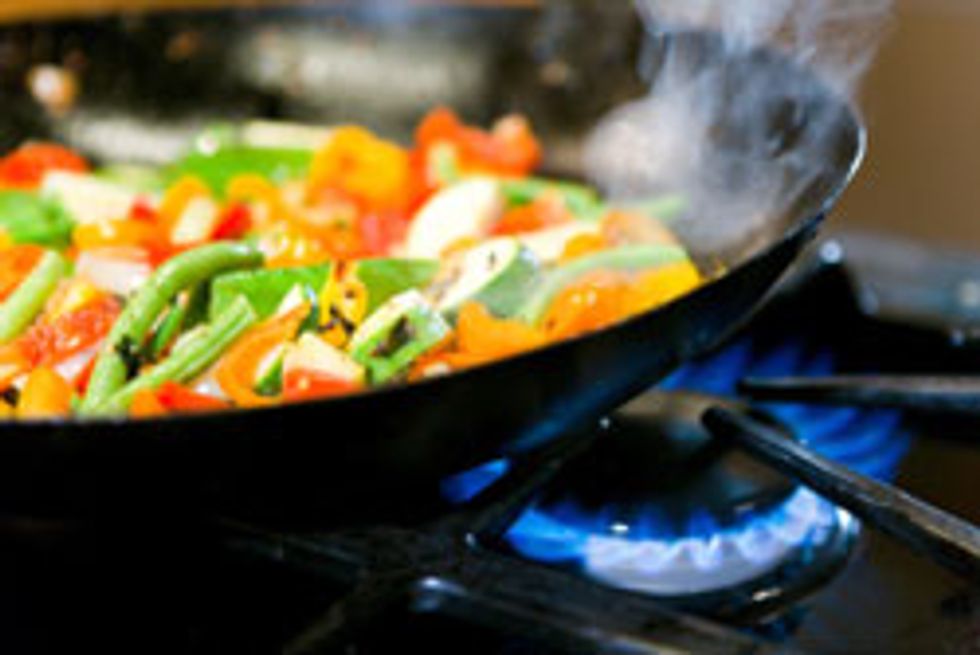 Looking for weekday meals that can be whipped up in less than 15 minutes? You're not alone. In a recent survey of 1,500 people by our friends at AllRecipes.com, the majority said that a healthy diet was important to them. But just over 46 percent of participants cited finding healthy meal choices that are easy and affordable as one of the biggest challenges of maintaining healthy habits.

Try these quick and easy meals from thebook by the weight-loss experts at the Mayo Clinic:


1. Stir-fry
Cook quick brown rice while also stir-frying a bag of mixed, ready-to-eat vegetables in a little peanut oil. Toss vegetables with a teaspoon of Thai peanut sauce to spice up the flavor.

2. Quick Soup
Bring to boil 1 quart reduced-sodium chicken broth. Cook any amount of fresh or leftover vegetables (for example, carrots, onions, green beans, mushrooms, rutabagas, tomatoes and zucchini) until vegetables are tender. Serve with eight whole-wheat crackers or a slice of whole-wheat toast.

3. Sautéed Vegetables With Pasta
Sauté cherry tomatoes, asparagus, bell peppers, broccoli, onion and other vegetables. Toss with cooked whole-wheat pasta and a splash of olive oil. Top with grated Parmesan cheese if desired.

Bonus: Here are two of my go-to healthy weeknight meals:

1. Toss a can of low-sodium lentil and vegetable soup over brown rice or quinoa. Sprinkle with Parmesan if desired. Voilà, simple weeknight meal for one!

2. Sautee onion in a pan, then add ground chicken or turkey, stirring occasionally until cooked. Add pre-made tomato sauce and simmer for 10 minutes. Serve over whole-wheat or brown rice pasta with a side of greens—perfecto!

For more quick and easy meal ideas, visit AllRecipes.com/recipes/everyday-cooking/quick-and-easy.