When the weather gets hot, I find myself wearing my hair up more and more. While the old standby ponytail works for casual occasions, I've found that I often need a more polished look. These three styles will take you from work to brunch to a weekend wedding.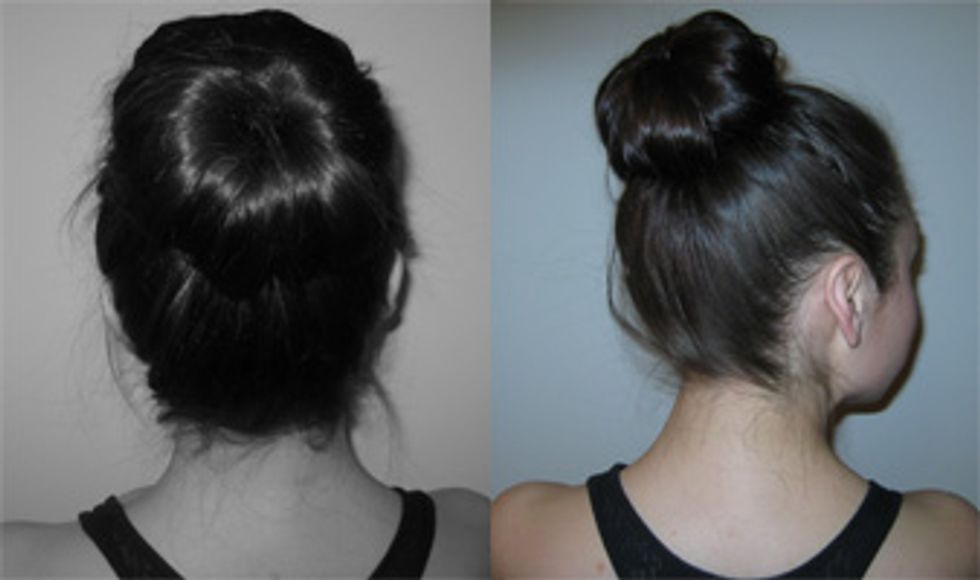 The Sock Bun:

Mastering this style was easy, and it's a definite step up from my normal messy-bun weekend look. Start with a regular, black sock (not a short ankle sock). Cut off the toe part, then begin rolling the sock in on itself. In the end it will form a doughnut shape. H&M sells premade hairstyling rings for sock buns. See them here.

Once your doughnut is ready, put your hair in a ponytail wherever you'd like your bun to be. It can be on the crown of your head for a fun look or at the nape of your neck for an elegant low bun. You can even get a little funky and place it like a topknot right on the top of your head.

Once your hair is up, pull your ponytail through the center of the doughnut. Then, pull the doughnut almost to the end of your ponytail and start folding the ends of your hair over the doughnut. Keep rolling the doughnut toward your head, tucking the hair as you go, until you reach the base of your ponytail. The sock should be completely covered and you can tuck in any loose ends. Voila!

If you need step-by-step images, I love this tutorial.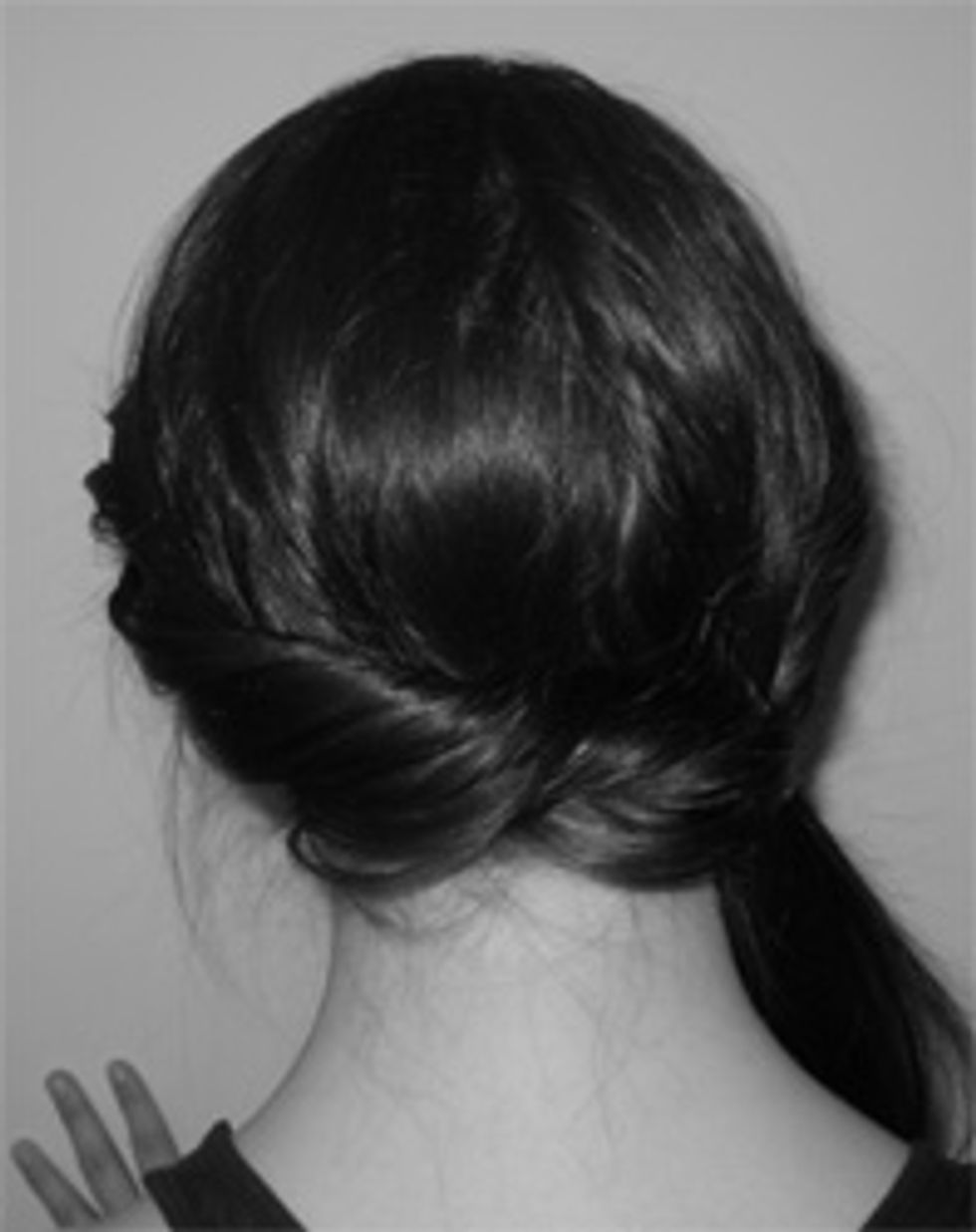 Twisted Side Ponytail

This is a great boho look that works well for a day on the town.

First, spritz hair with hairspray or volumizing spray. Begin by separating a one-inch section of hair on the right side of your head; let it stay loose while you start the ponytail on the left side. Gather the rest of your hair at the back of your head. Take a one-inch section of hair on your left side and begin twisting it up and toward your head. As you twist grab more hair and add it to your twist; work your way to the back of your head and around to the right side. Once all your hair is twisted secure it with bobby pins. Then, take the section of hair you left loose on the right side and twist it toward your head and join it to the larger section. Secure everything with a hair elastic, or, with more bobby pins. Let the ponytail hang over your right shoulder.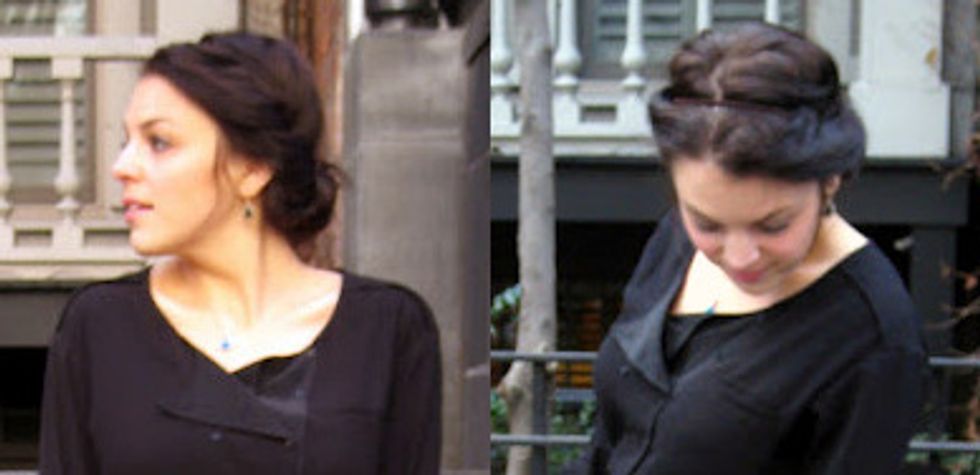 Romantic Crown

This style is great for a date night or wedding, and it's the easiest one of all three! First, purchase an elastic headband. (I use these.)

Add some texturizing spray to your hair to give it some volume. Make a deep side part in your hair. You can part in the middle if you prefer. Then, take a headband and pull it down over your head (on top of your hair) until it is right above your ears. Position it so it's comfortable; I place mine around the crown of my head. Beginning right above your ears, start tucking your hair into the headband. Pull hair up, tuck toward your head. Do this all around your head until the headband is completely hidden. Add bobby pins to secure the style.

You may also want to read:
Natural Beauty: Ingredients for Great Skin and Hair May Be in Your Fridge
The Fix for Itchy Scalp

Bethany Porter is a blogger and beauty junkie. She believes in healthy living and that women have powerful potential for beauty both inside and out. You can find more from Bethany at her blog: http://lucky-fifth.blogspot.com/