If you're putting the perfect outfits together, but still feel like your look is incomplete, it may be time to pay closer attention to your hairstyle. You may think any hairstyle beyond brushing should be left for the professionals, but you can style your hair yourself!
It's not just about looking it. It's about feeling good. Taking some time for self-care to look and feel your very best can be good for your attitude and ultimately, your health.
Stephanie McDonald, a master hairstylist with over 10 years of experience and CEO of Flawless, an on-site beauty company, shared her very own step-by-step tutorials for three hairstyles: (1) down, (2) half-up, half-down and (3) up. These styles are versatile and can go from day to night—and they'll always make you look like you visited a professional.

DIY Down Hairstyle Tutorial: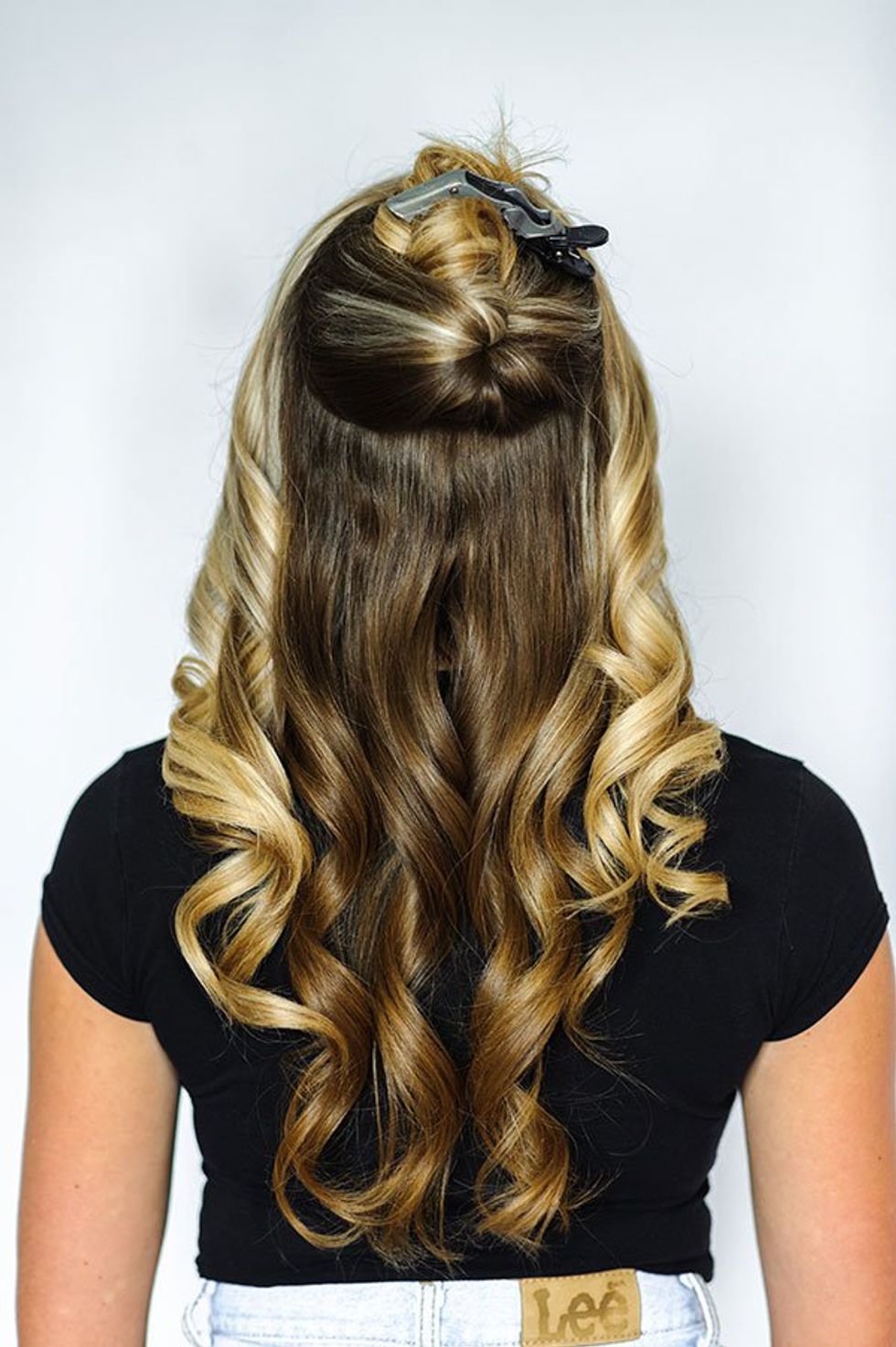 1) Section the hair into two sections and clip the top half up and away.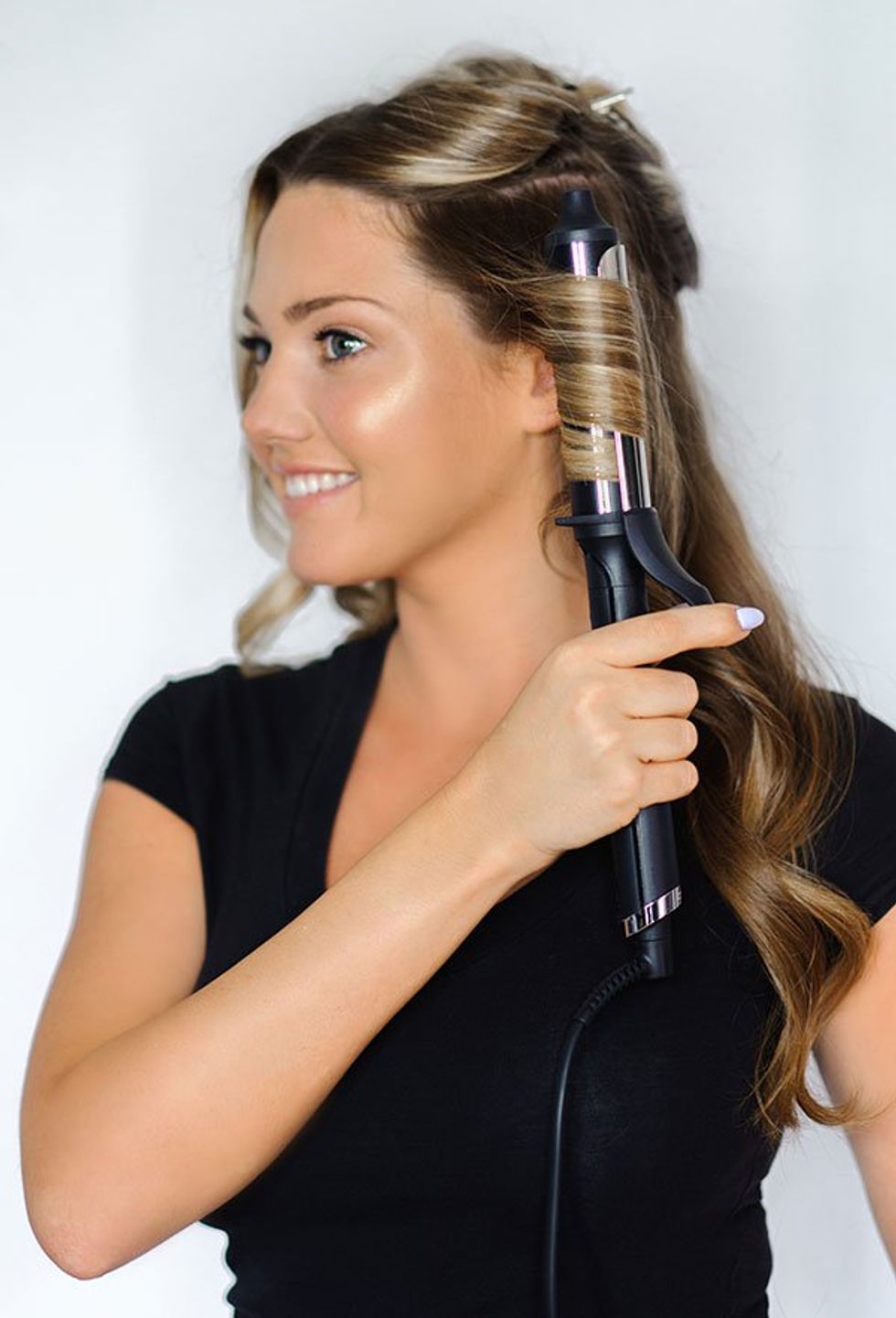 2) Starting on the side, curl the hair on the bottom half, using a 1- or 1½-inch curling iron. Be sure to take equal amounts of hair in each curl.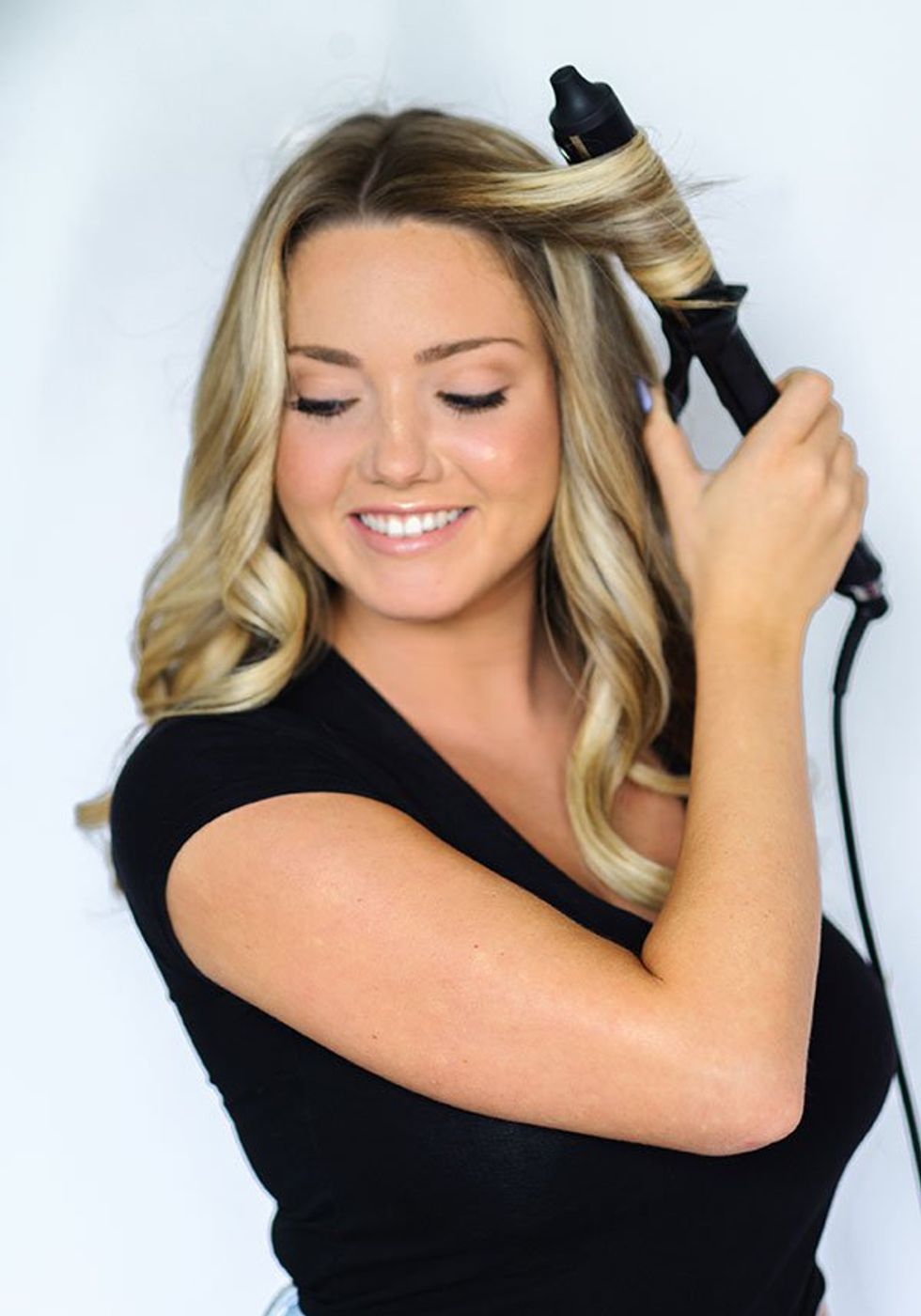 3) Once the bottom section is curled, take top section down. Repeat step 2. Always be sure to curl away from your face for a soft style.
4) Finish with a humidity-resistant strong hold finishing spray.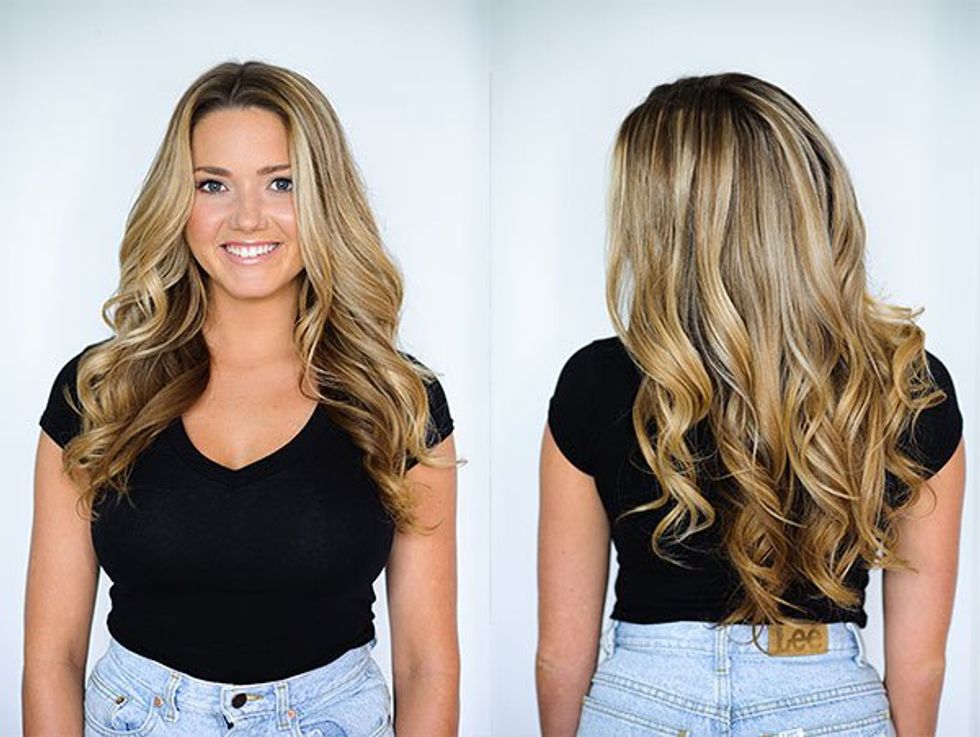 5) Final Down Hairstyles
DIY Half-Up Half-Down Hairstyle Tutorial:

1) Start with curled hair for this look. And get a clear, small hair elastic that will hold a small ponytail.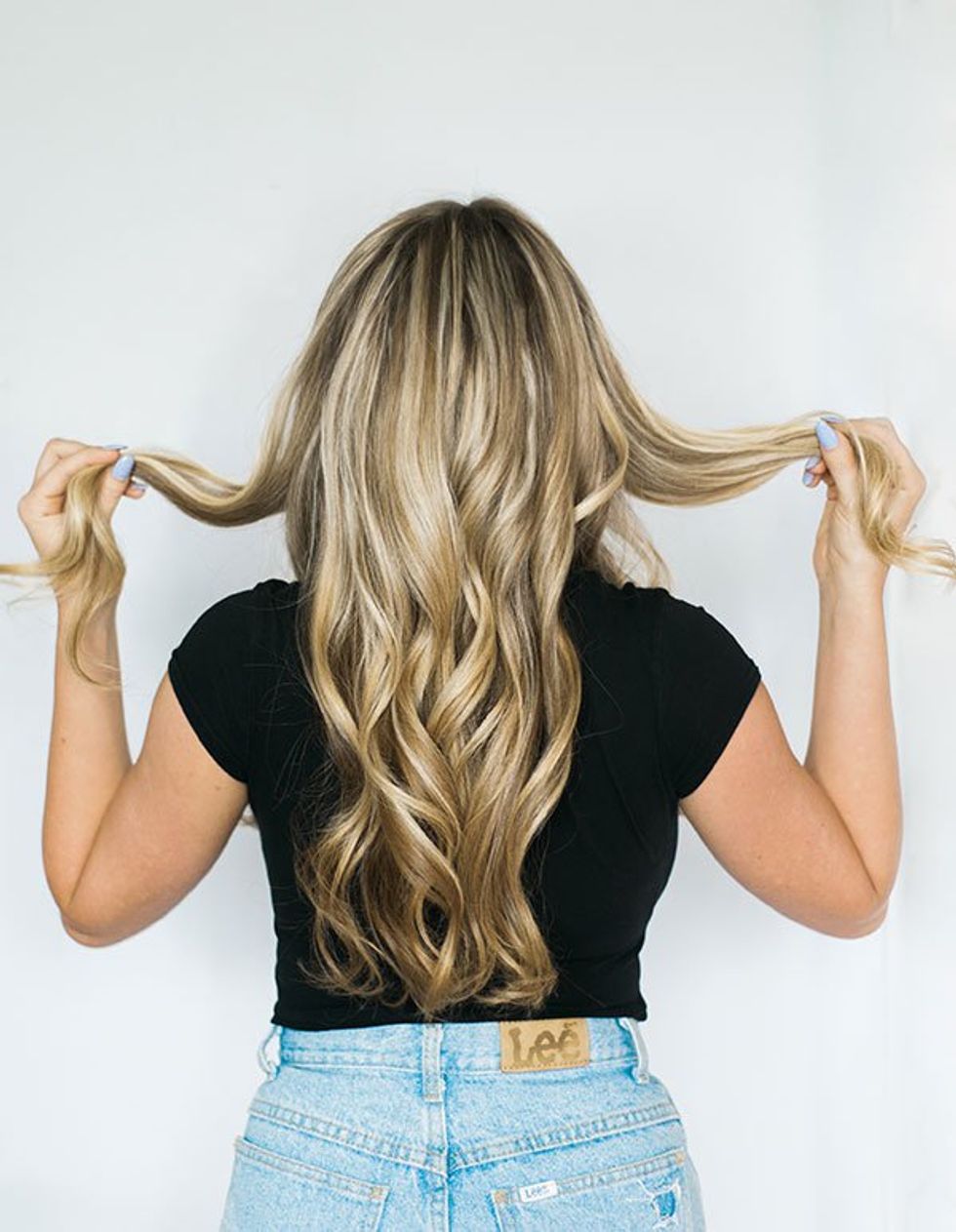 2) Take two equal sections of hair on either side of your head.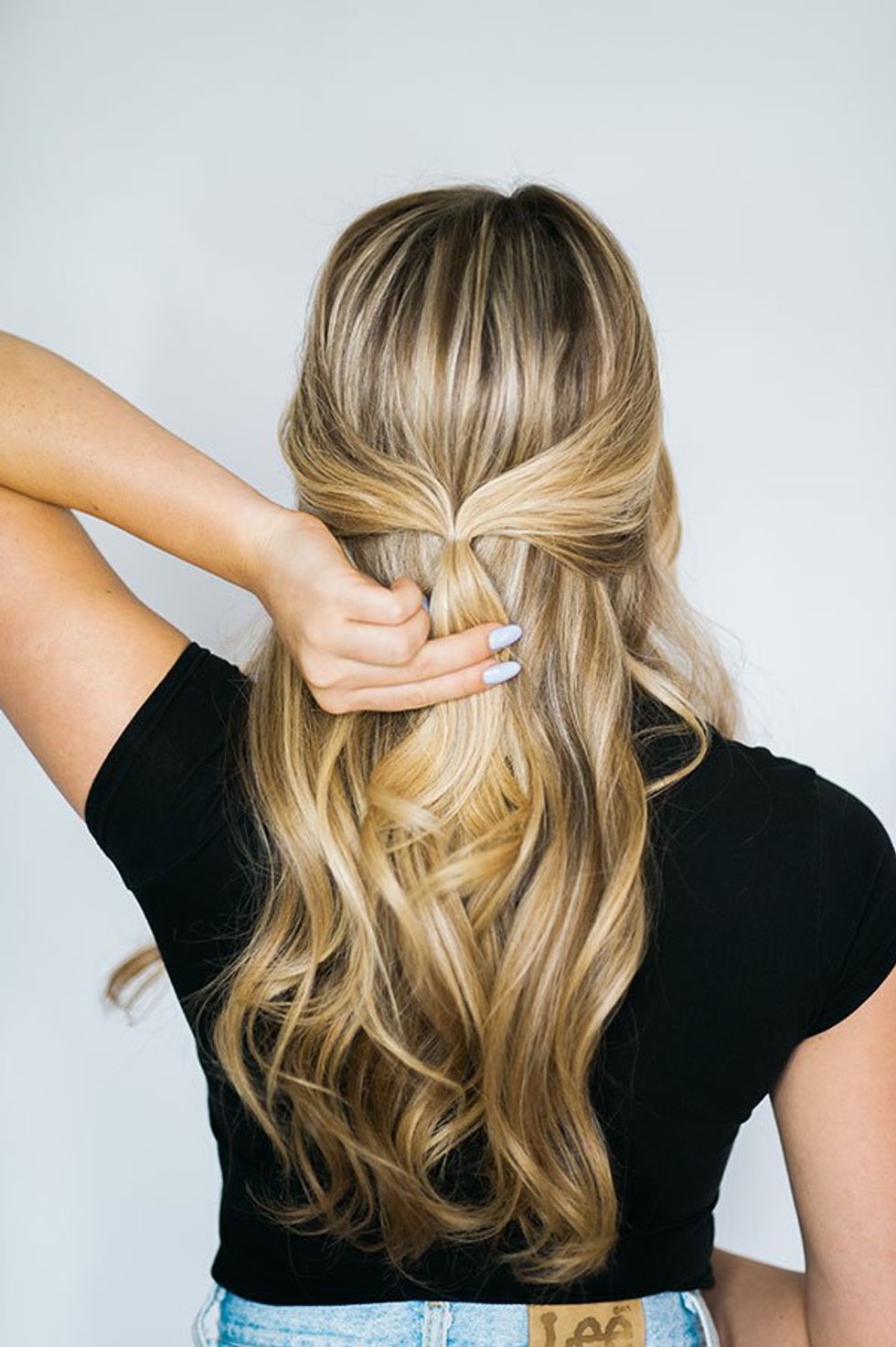 3) Gather the two sections in the back and secure with a clear hair elastic.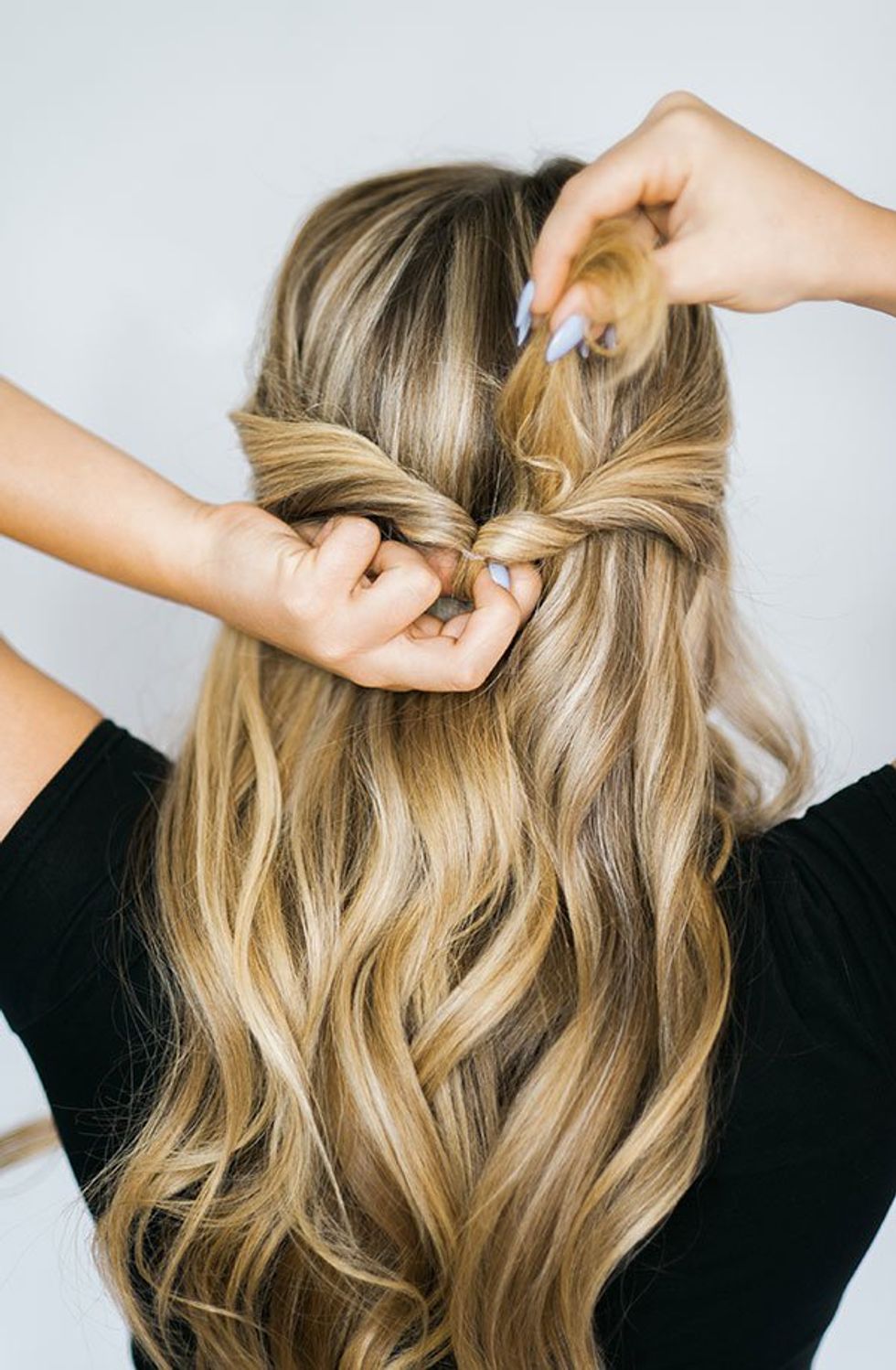 4) Next, take a hold of the ponytail you just created and flip the hair up and through the gap. This creates a twisted look!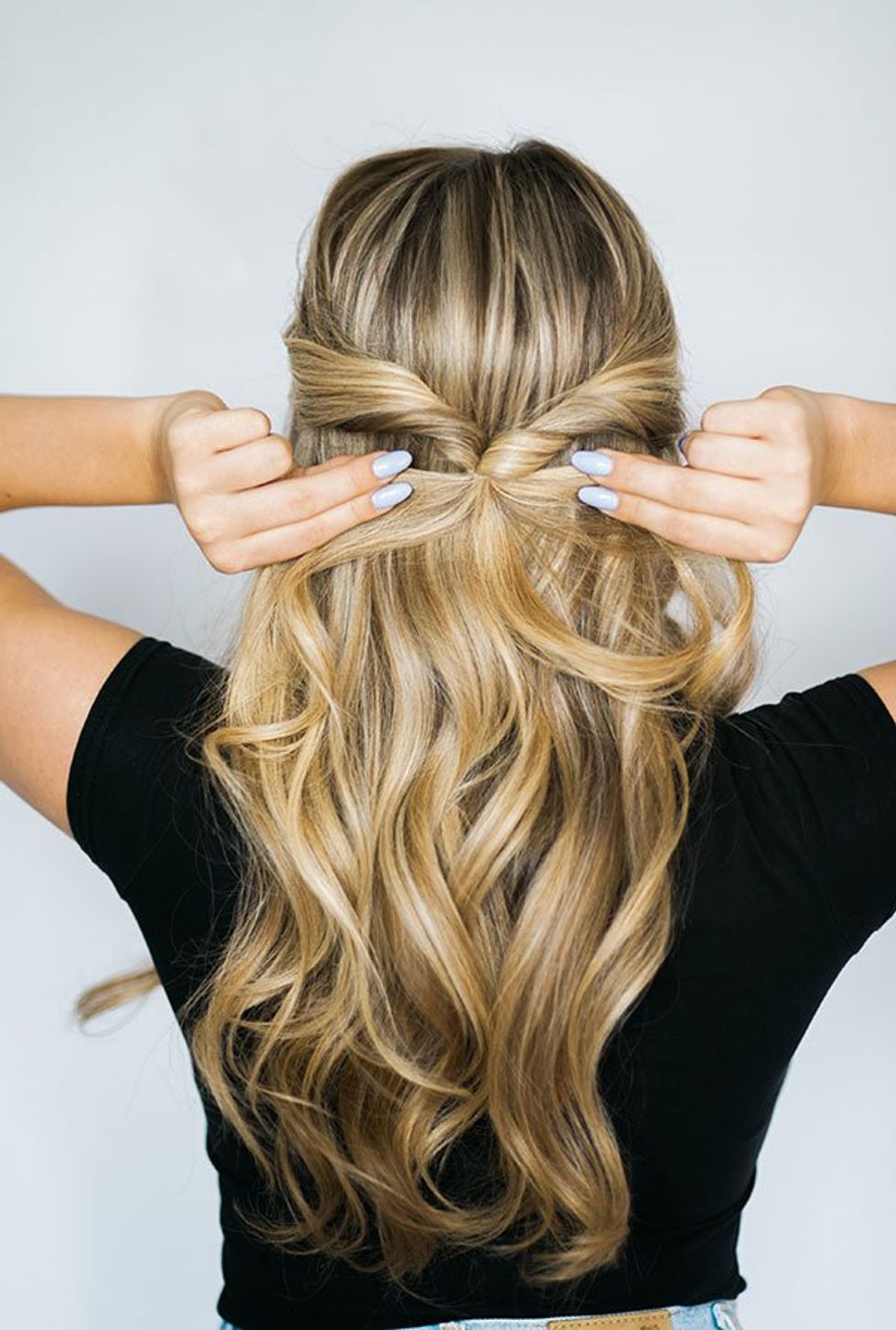 5) Tighten the ponytail and loosen the sides by pulling on the twisted sections.
6) Finish with a finishing hairspray and enjoy this classic and simple half-up, half-down style.
DIY Up Hairstyle Tutorial: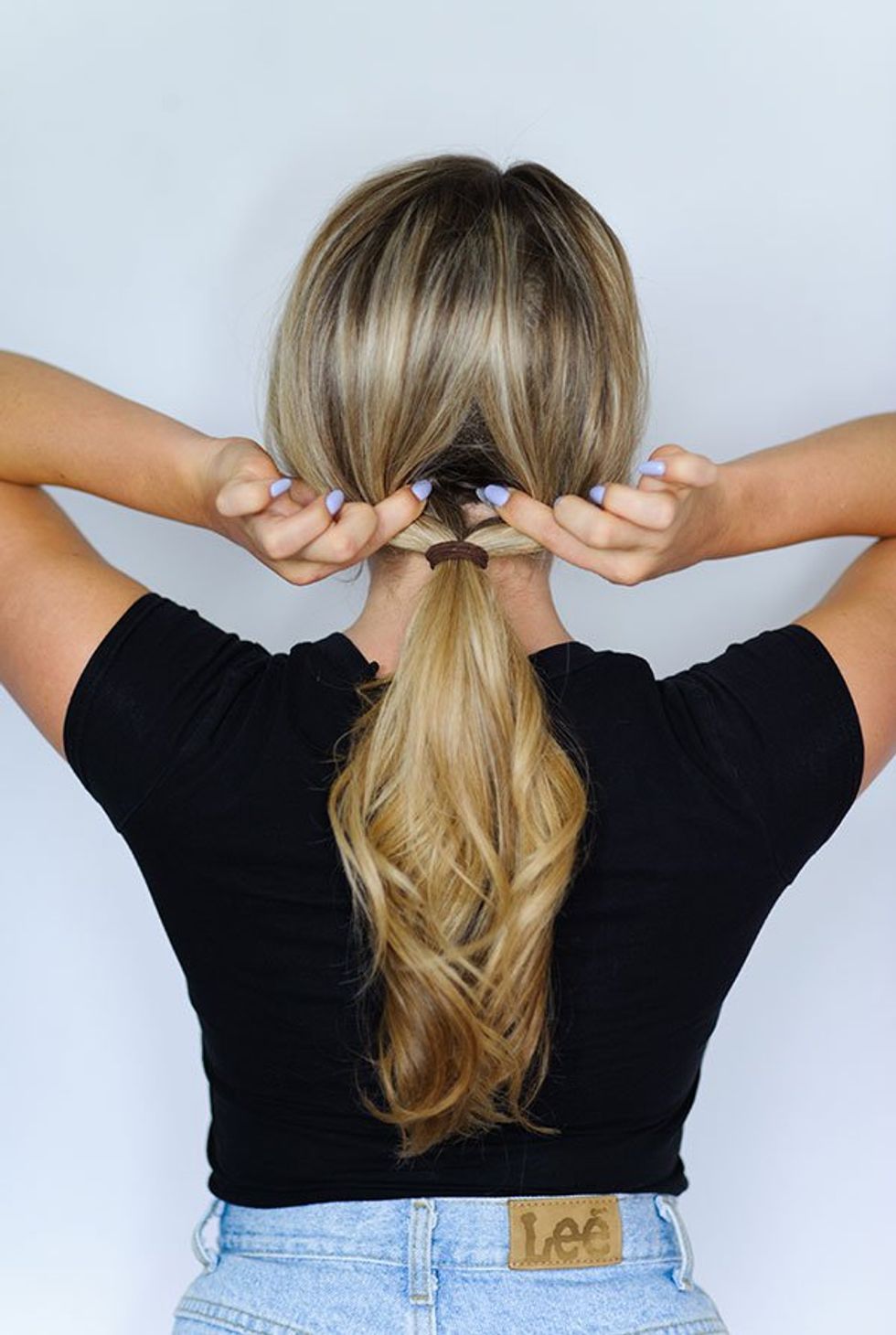 1) Start with hair loosely curled for this look. Gather your hair into a low ponytail in the back of your head. Then separate the hair completely at the base.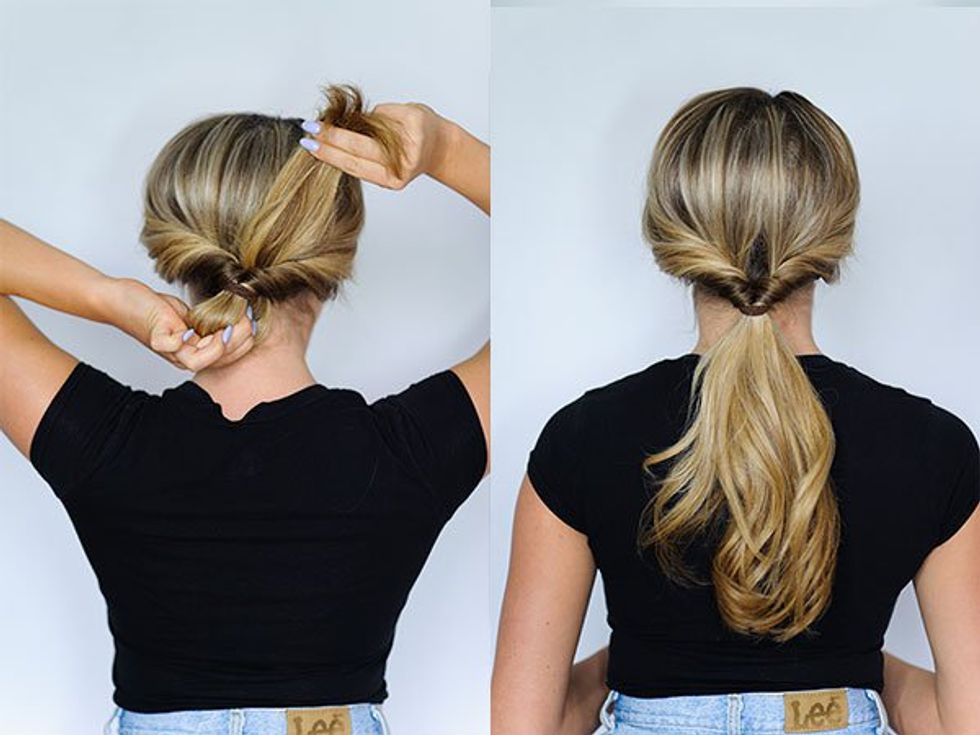 2) Next, take the ponytail and flip the hair up and completely through the gap you just created. Tighten the ponytail to secure in place.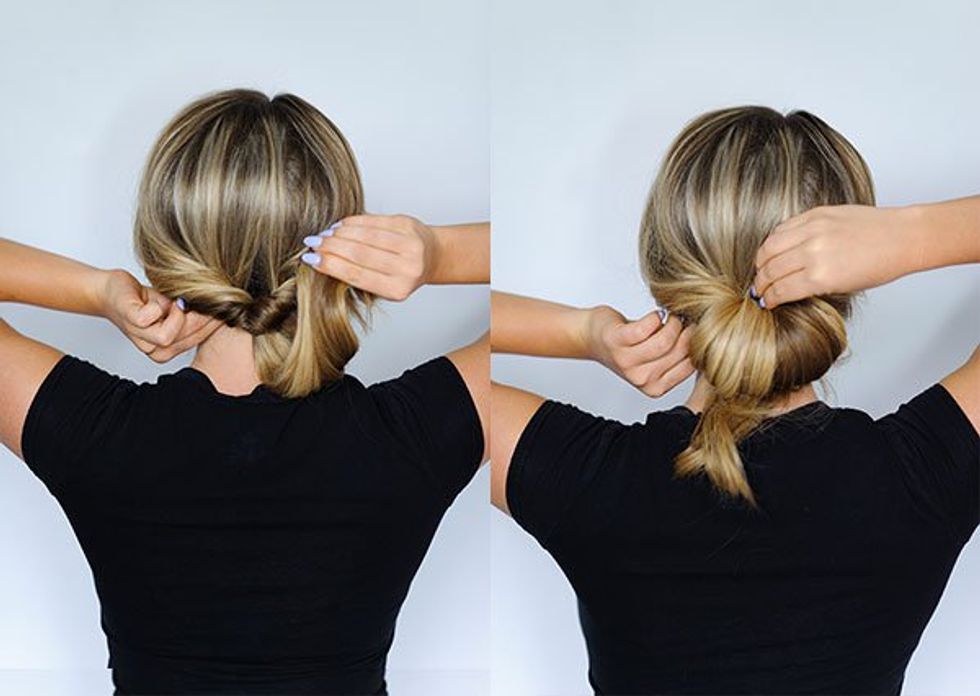 3) Then, take only the ends of the ponytail and place them through the gap as well, creating a bun.
4) Secure the bun with bobby pins on either side, and finish with a strong hold finishing spray.
5) This look is perfect for a night out or wedding.
Credits:

Master Hairstylist: Stephanie McDonald of Flawless

Makeup: Leah Laviano from BlushTones

Photography: Tonya Volk

Model: Hayley Hightower

Cosmetics: The Perfect Face