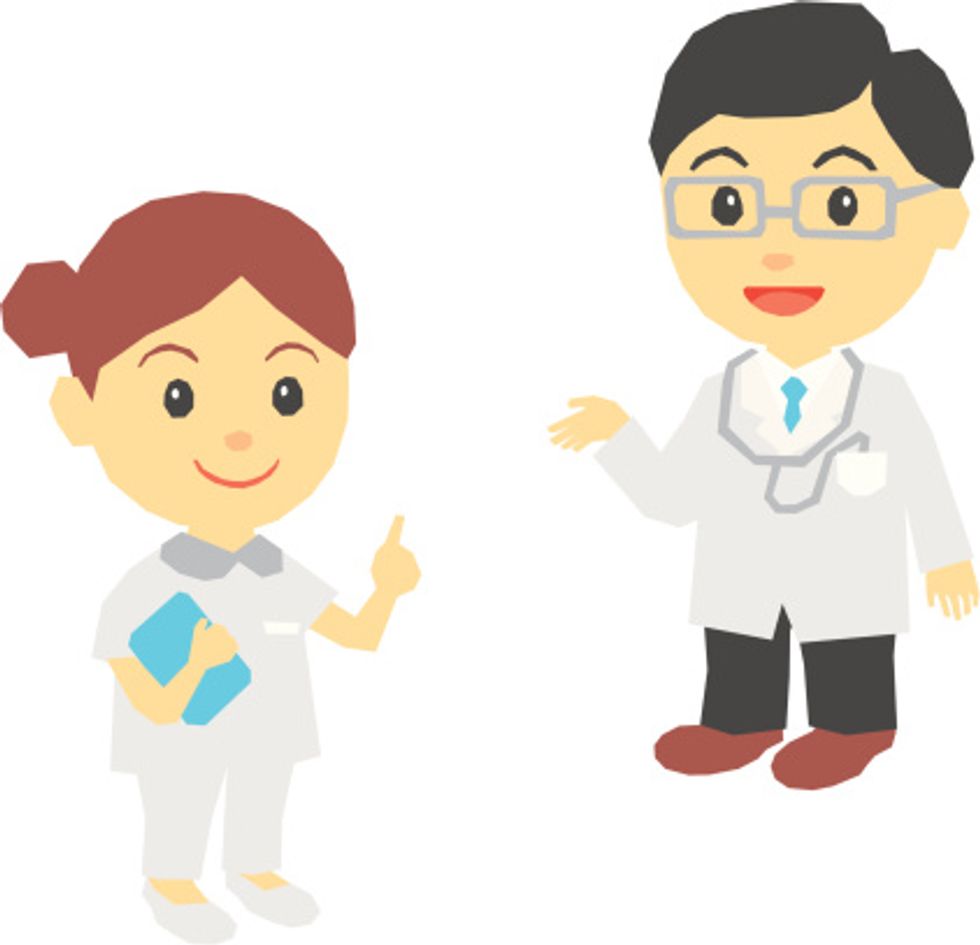 Since recently moving to a new town, I find myself busier than ever. Like out-of-control weeds, my expanding lists are growing sub-lists—and those, in turn, have spurned "now" and "later" lists … it's hard to keep track of it all. Each time I cross something off my list, five new things take its place.
---
One thing I neglected to add to my "moving to-do" list was perhaps one of the most important things that should have taken priority: finding a new internist.
My new home is only 20 minutes from my old one, and since I'm fond of all my health care providers, I thought I wouldn't mind the relatively short drive. Yet recently, when my husband became ill, I longed for someone closer to my home. Our doctor is not affiliated with our (new) local hospital. What if Alan had to be admitted to the hospital? What if it was a true emergency and he had to be taken by ambulance to the closest hospital? We needed a local internist or primary care physician.
As it turned out, our doctor saw him in his office, and he didn't have to be admitted to the hospital. And he is now on the mend.
But it got me thinking: Although I loathe change and am very fond of the internist I've had for a good 20-plus years, I needed a doctor closer to my (new) home.
There was homework to be done, but I had little direction. And I wanted to choose someone before a true emergency forced me to choose. Studies find that patients with a regular source of care get better care—as opposed to cold-calling at short notice—making the need to establish a new physician that much more pressing.
READ: A Midlife Woman's Wish List for Her Medical Team
Where to turn? I was lost. The last time I changed doctors I depended simply on word of mouth. It all worked out, but not everyone is so lucky. After all, opinions are just that—personal and many times lacking in objectivity. Don't get me wrong—asking patients about their experiences with doctors can be helpful, especially when it comes to specific questions (which I'll detail below).
I e-mailed a friend whose daughter is a physician in my area. I also went onto the Internet and searched some key words. A large medical practice turned up. Next, I picked up the phone and explained that I was new to the area and was looking for a new internist. They switched me to their "customer care" representative, and I told him what I was looking for. The words "experienced," "established," "manageable wait times," and, of course, the name of my health plan, came up.
We narrowed the list to five or six names. Some doctors were not accepting new patients; others were not on my health plan.
READ: 10 Important Steps to Better Communication With Your Doctor
But now what? There was still plenty of work to be done. I needed information that was more reliable than just word of mouth, who was on my health care plan or the opinion of someone working in the system. Unfortunately, it's proving hard to get—but that doesn't mean it's not worth a try.
Here are some helpful pointers:
Figure out what your needs are. Do you have a chronic health condition, like diabetes or heart disease? Or do you need just routine care and checkups? Although many internists have training in additional areas like cardiology or endocrinology, they also have a network of reliable specialists for referrals.
Review your health plan for the doctors in your area. Make note of their hospital affiliations and locations.
Many local publications have annual guides to top doctors in the area (usually generated by surveying other physicians). You may want to cross-reference some names.
Ask you health plan if they have any valuable information on individual physicians. Some offer networks of high performing or "honor roll" physicians. Ask about the criteria.
Ask other patients, if possible, about their experiences with the physician. How is his or her bedside manner? How long are wait times? Is the office clean? Is the doctor accessible and thorough or does he or she rush you through your visit?
The website HealthGrades.com (www.healthgrades.com) provides valuable information, including patient ratings.
Your state medical board can provide helpful information such as whether the physician's license is valid and whether he or she has faced any disciplinary action. The higher standard, though, is board certification (meaning the doctor has passed rigorous exams in his or her specialty).
Check to see if the doctor is certified in his or her subspecialty (some subspecialties like treating arthritis or heart disease require recertification every few years). The American Board of Medical Specialties (www.abms.org) and HealthGrades as well as Docfinder (www.docboard.org) can provide this information.
Call the doctor's office and ask the following questions: Does the doctor have evening and weekend hours? Does the office schedule same-day urgent appointments? Is the doctor in a solo or group practice? Does the doctor use electronic records?
For a fee, some websites provide detailed consumer ratings of physicians in select metropolitan areas. Check Angie's List (www.angieslist.com) and Consumers' Checkbook (www.checkbook.org).
You Might Also Want to Read: Health in Your 60s