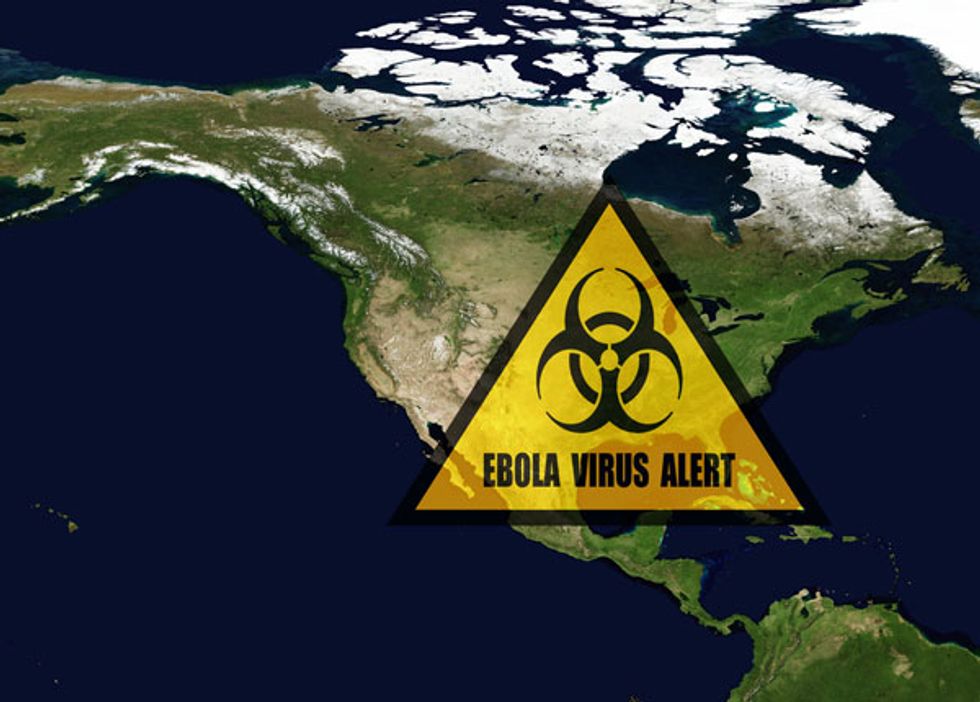 ---

SUNDAY, Oct. 5, 2014 (HealthDay News) -- The first Ebola patient to be diagnosed in the United States has "taken a turn for the worse," federal health officials said Sunday.
Thomas Eric Duncan, a native of Liberia -- one of the West Africa nations being ravaged by the Ebola outbreak -- is receiving supportive care at Texas Health Presbyterian Hospital Dallas. Hospital officials have changed his condition from serious to critical.
"Ebola is a deadly disease that can affect many parts of the body," Dr. Thomas Frieden, director of the U.S. Centers for Disease Control and Prevention, said during a noon news briefing. "It can be very challenging to support the vital functions while the patient's natural immune system is trying to fight it [the virus] off."
Meanwhile, a homeless man who may have been exposed to Ebola has been found, Dallas officials reported late Sunday afternoon. The man "went missing" after contact with public health officials on Saturday. Officials identified him as a person who rode in an ambulance after it transported Duncan to the hospital.
"We were able to bring him in yesterday and monitor him, check his temperature," Dr. David Lakey, commissioner of the Texas Department of State Health Services, said at the noon news briefing.
Officials told the homeless man to stay put, but he slipped away before they could make arrangements to transport him to a place where he could live while being monitored.
Lakey said the homeless man was one of 38 people considered at low risk for Ebola infection. These people are being monitored because they can't be ruled out, but are not known to have direct contact with Duncan or his bodily fluids.
Another 10 people -- a mix of family, friends and health care workers -- are being more closely observed because they are known to have come into contact with Duncan while he was contagious, Frieden said.
None of the known or suspected contacts has developed any symptoms of Ebola, officials said.
Frieden has said repeatedly that Ebola is not easily transmitted -- to become infected a person must come into direct contact with the bodily fluids of a person who is suffering symptoms. Those symptoms include fever, muscle pain, vomiting and bleeding and can appear as long as 21 days after exposure to the virus.
Duncan's care does not include any experimental Ebola treatments, Frieden said.
There are no more doses available of the drug ZMapp, which was given to the first two American survivors of Ebola. And Duncan is likely too sick to receive TKM-Ebola, the medication administered to the third U.S. survivor -- Dr. Rick Sacra -- Frieden explained.
Duncan entered the United States on Sept. 19, apparently healthy and without any Ebola symptoms. He first developed symptoms Sept. 24 and sought care two days later at Texas Health Presbyterian Hospital, but was released from the hospital.
Duncan was taken back to Texas Health Presbyterian Hospital on Sept. 28 after his condition worsened.
In other news on the Ebola outbreak:
Sacra has been admitted to UMass Memorial Medical Center in Worcester, Mass., for signs of pneumonia that include a cough and low-grade fever, the Boston Globe reported Sunday. Sacra lives in Massachusetts, and recently was released from the Nebraska Medical Center in Omaha after doctors declared him free of Ebola. Doctors said the likelihood is extremely low that he is suffering a relapse of Ebola.
An NBC News freelance cameraman infected with Ebola in Liberia will be transported for treatment to the Nebraska Medical Center, becoming the hospital's second Ebola patient, the network reported Sunday. Ashoka Mukpo, 33, had just started working as a second cameraman for NBC Chief Medical Editor and correspondent Dr. Nancy Snyderman when he tested positive for the virus. Mukpo lives in Providence, R.I.
Meanwhile, President Barack Obama will meet with national security advisers on Monday to discuss the Ebola outbreak and the administration's response, the Associated Press reported.
As many as 4,000 U.S. troops could be deployed to West Africa to combat future spread of the virus. Troops have been slowly building up in the affected nations, including advance forces who are directing the deployment to places of need.
The Ebola epidemic in West Africa is the worst outbreak ever of the disease. So far, an estimated 7,500 people have become infected and an estimated 3,430 people have died in the countries of Guinea, Liberia and Sierra Leone, according to the World Health Organization.
U.S. health officials have warned that the epidemic could strike as many as 1.4 million people by mid-January unless the global community mounts a rapid and concerted response to the crisis.
SOURCES: Oct. 5, 2014, U.S. Centers for Disease Control and Prevention news briefing with Thomas Frieden, M.D., director, CDC, David Lakey, M.D., commissioner, Texas Department of State Health Services, Clay Lewis Jenkins, county judge, Dallas County, Texas; Associated Press; Boston Globe
Copyright © 2014 HealthDay. All rights reserved.
Published: October 2014