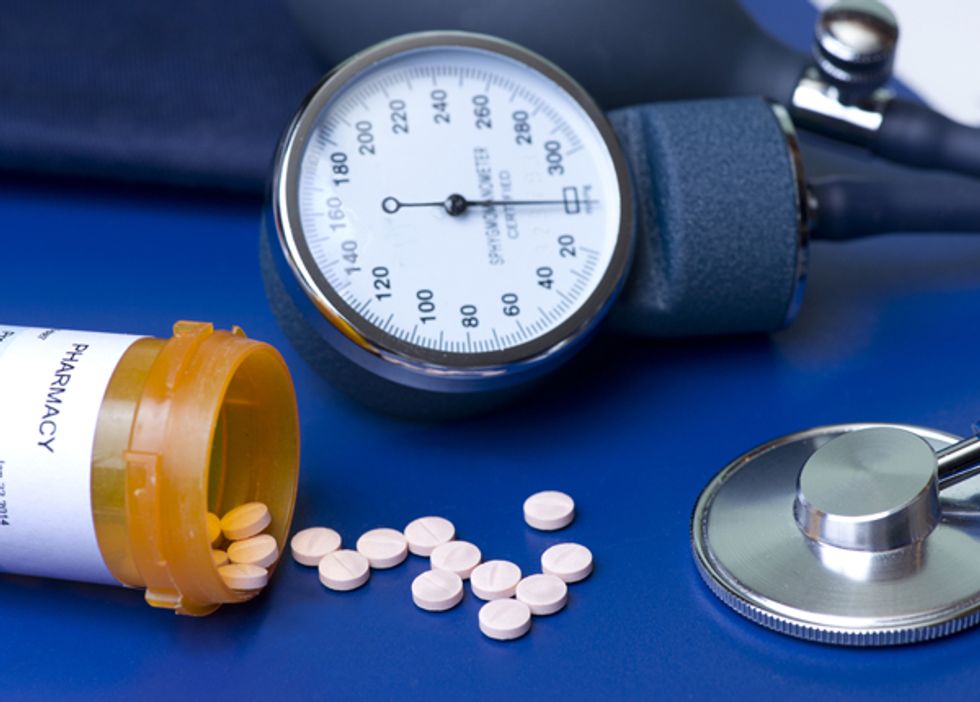 ---
Article courtesy of Measure Up/Pressure Down®
Nearly 7 in 10 Americans take at least one prescription drug, and more than half take two. If you take medication for high blood pressure or other chronic condition, it's important that you remember to take the medicine as prescribed.
If you have trouble remembering to take your blood pressure medication, find a system that works for you. It may be an old-fashioned daily pillbox or smartphone reminders or a buddy system. Whatever it takes, it's important to take your medication as prescribed.
Why?
Blood pressure medications only work when you take them as your provider tells you. Once started, they should begin to work within days. Do not stop until your provider tells you to stop.
Take your medication every day at the same time. It's just as important to take your prescription on days when you're feeling good as it is on days when you're not.
Using medication in addition to healthy lifestyle changes can help you maintain a healthy blood pressure.
How to Start a Good Habit
Put reminders where you (or others) will see them. In the kitchen, at the office, on your computer—make it so you can't miss it.
Plan ahead for your refills so you don't skip any medicine. Your pharmacy may even offer a 90-day prescription that costs less.
Get a buddy and remind each other.
Use social media: Follow Measure Up/Pressure Down or other health organizations' Twitter or Facebook accounts to keep your medication top of mind.
Download a wallet card from the Measure Up/Pressure Down website and easily track every time you take a medication.
And remember, never stop taking medication without talking to your doctor first.
Measure Up/Pressure Down® is a three-year national campaign created by the American Medical Group Foundation to improve blood pressure control. Learn how to lower your risk and manage the disease with our Circulation Nation: Your Roadmap to Managing High Blood Pressure patient booklet.