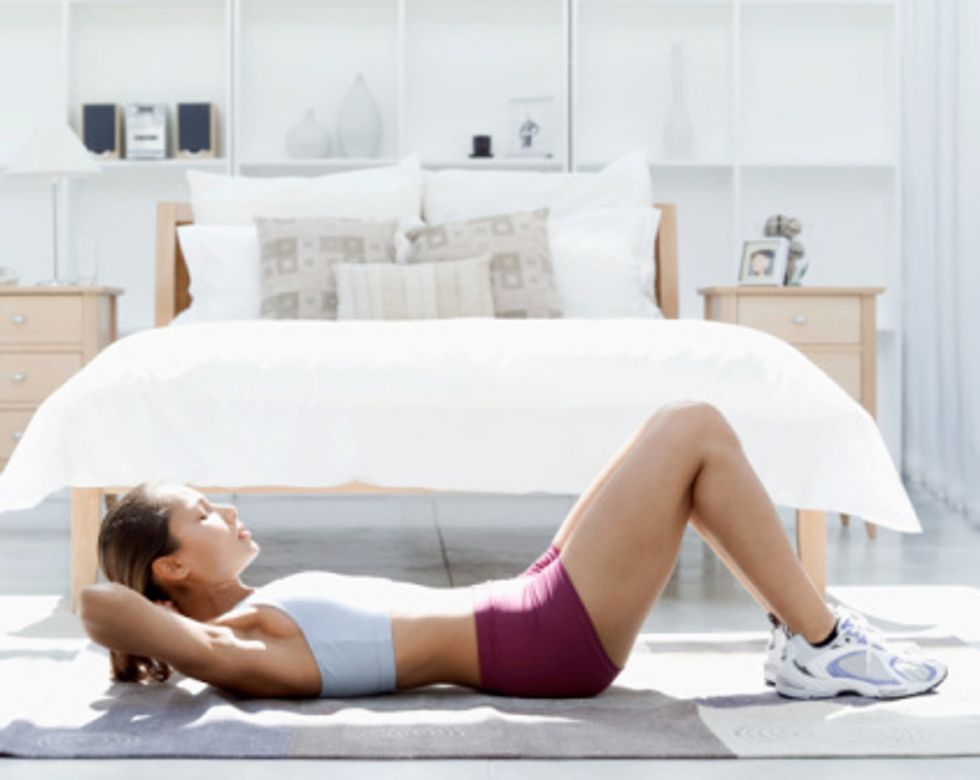 Many of us love being outdoors for physical activities. But when the weather gets crummy—too cold, too hot, or too much precipitation of any sort—we stay on the sofa, maybe for months, until things get better.
---
There's no reason to give up exercising just because the weather stinks. You can stay physically fit, or get there, without leaving the comfort of indoors.
These tips can help make your indoor workouts work wonders for you:
Put down the dark chocolate hearts and pick up your TV's remote control. Get up off the couch. Turn on your set. If you have cable, it may offer free "when-you-want-them" video selections, including fitness or exercise programs. You'll find choices from abdominal exercises to gentle yoga to walking or weight training. Some are as short as six minutes.

Pick a different program every day or set up your own routine: walking videos three days a week; strength training two days a week. Vary your selection and you won't get bored. Consider setting your DVR to capture regularly broadcast fitness shows.
Use a free 5 or 10 minutes to do ab crunches on your bedroom rug or leg lifts while talking on the phone. Research shows that three 10-minute sessions of exercise in one day are as beneficial as one 30-minute session.
Dance—with or without a partner. Just push back the coffee table and put on the music that gets you moving.
Ride your bike indoors. Sounds crazy, but you can get a special bicycle stand that turns your street bike into a stationary exerciser. Check sporting goods and bike stores.
Forget that you're a grown-up and head to the roller rink. Family sessions are usually the most sedate and best for those who haven't been on wheels for awhile. Once you get your rhythm going, you can burn more than 400 calories an hour.