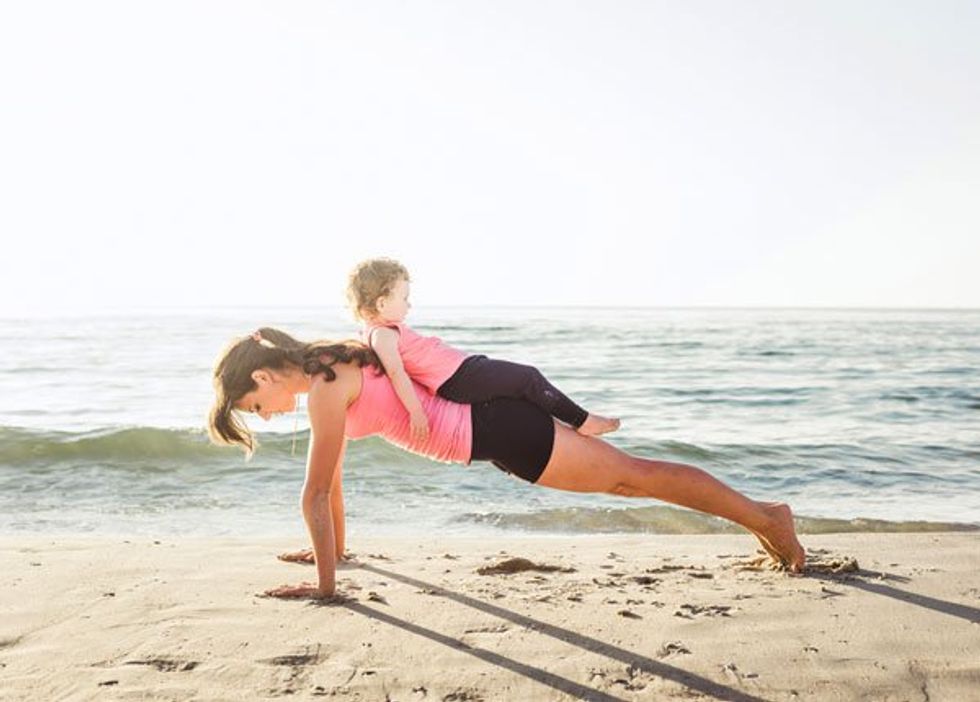 ---
by Melanie Darnell
It can be hard to find time to exercise when you have kids. However, when you become a mom it's more important than ever to take care of your body—and that means finding time to exercise.
Believe it or not, that doesn't mean spending hours at a gym; it just means finding time to move! A little something is better than nothing. Your workouts can be more fun when they double as playtime with your children.
I highly recommend incorporating them into your exercises. Exercising with your children instills the idea that exercise can be fun and rewarding. It is also a great stress reliever and energy booster for mom.
Once you have been cleared by your doctor to resume your workouts, try these four workouts.
1. Core Workout: This workout is fun! I guarantee lots of smiles from your little one.


2. Family Workout: Going to the park is a great way to get fresh air, spend quality time with your kids and squeeze in a workout. My family often goes to the park on the weekends, and we take advantage of this time by creatively exercising together. My husband Paul and I have fun coming up with new partner exercises that also incorporate our son and daughter.


3. Total Body Workout Indoors: Encouraging an active lifestyle is one of the best gifts you can give your child. Here are some of my favorite mommy/baby exercises that can be done anywhere—indoors or out—with no equipment. Remember, your little ones are always watching, learning and often mimicking your behavior.


4. Total Body Workout Outdoors: Here's another total body workout that doesn't take much space, so you can do it in even the smallest outdoor space.


Join me and my family as we strive to eat well, exercise and laugh often by following me on Instagram @fitmomma4three, YouTube (Fitmomma) and facebook.com/fitmomma4three. Let's also connect at fitmomma.com.