Less than a month before Christmas, and we all know the drill. We muddle, we fret, we scour—until we find that perfect, thoughtful, useful, attractive gift for those special people in our lives who just happen to have everything. Does it feel like an exercise in futility?
---
While you're scrounging around the Internet labyrinth, you might include a quick spin through our MiddlesexMD shop. We've already done the searching and the testing to suss out the highest-quality products that you (and we) can trust. And you won't find a selection remotely similar in the mall. Guaranteed.
While you might not want to give your mother a vibrator for Christmas, other products might tick all the boxes for a thoughtful, attractive, useful gift.
For the special women in your life—mother, daughters, friends: Knowledge. Navigating the rocky shoals of menopause is no picnic. Simply understanding why and how our bodies are changing and knowing what to expect can sometimes make a huge difference in how we weather the storm (listen to our recent podcast on this subject here). For example, understanding why we could suddenly gain weight and have so much trouble losing it can be an epiphany. And that's not to mention the challenges of maintaining a vital sex life.
You might consider these books for a nearly menopausal friend, sister or daughter: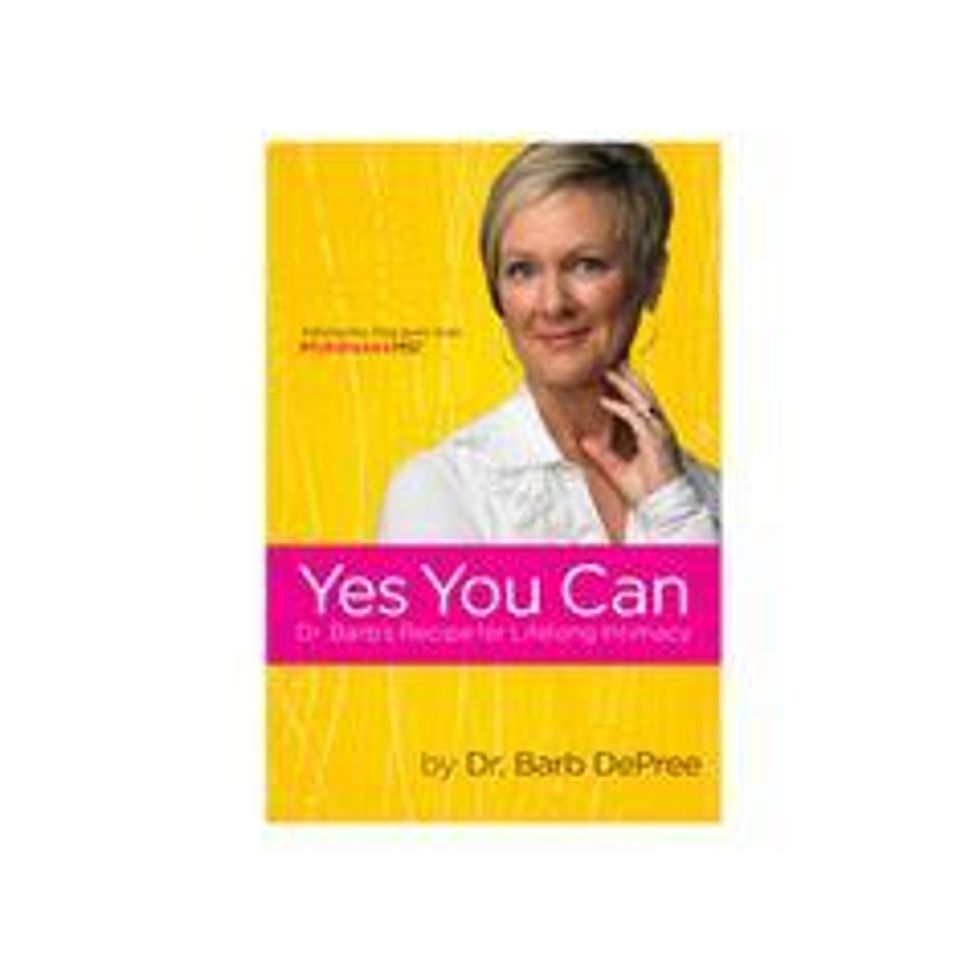 If you like our website and find this blog helpful, you might like Yes You Can: Dr. Barb's Recipe for Lifelong Intimacy. It's a collection of the common-sense explanations and explorations of health and sexuality that's made MiddlesexMD one of the most popular blogs for the over-50 crowd. I share my decades of experience in treating women's menopausal and sexual issues in, I hope, a sisterly style.
The practice of mindfulness can be an important factor in stress relief, overall well-being and, tangentially, a vital sex life. We think it's so important that we're happy to include The Miracle of Mindfulness by Thich Nhat Hanh. This is a classic in the canon of books on meditation, spirituality and mindfulness. It might be a thoughtful counterpoint to the feeding frenzy of the holidays.
We're a fan of Joan Price's straightforward yet lighthearted style in Better Than I Ever Expected. The book is a good overview of the multi-hued issues that accompany menopause, especially as it relates to sexuality. This may be a good choice for women who want to warm a tepid relationship or for those embarking on a new romance.
We'll step out on a limb here and recommend She Comes First: The Thinking Man's Guide to Pleasuring a Woman by Ian Kerner as a gift for a receptive lover. Dr. Kerner is a clinical sexologist who explores the anatomy and psychology of sex. In this book, he does not overlook his personal struggle with sexual dysfunction. Many experts and doctors highly recommend this book, which is described as "straightforward, intimate and exuberant."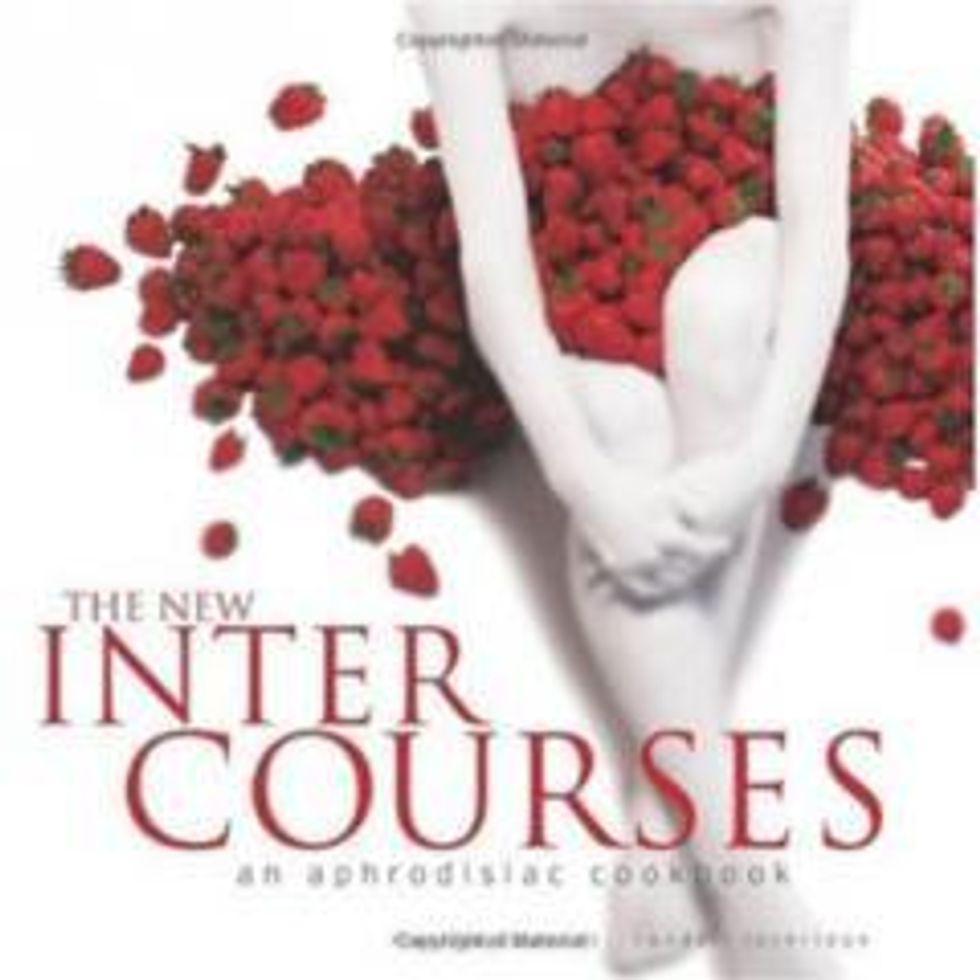 Everyone loves a good cookbook, and The New Intercourses: An Aphrodisiac Cookbook is one we love. This book covers it all, exploring the history of aphrodisiacs, pairing recipes for decadent foods with the time of day, the season and the stage of a relationship, all presented with lush photography. It even includes recipes for massage oils and bath salts and oils. This book is a delight for all the senses.
Speaking of sensual delights. Feeding the mind is fine, but a gift that pleasures the senses is what the holidays are all about. Any of these would be lovely choices for a romantic partner or a female friend.
The Lelo massage candle is a unique gift for your intimate partner or a sweet encouragement for your menopausal bestie. Made with a rich soy, almond kernel oil and shea butter, the candle melts into a silky massage oil. It comes in alluring, grownup scents, such as black pepper and pomegranate or snow pear and cedarwood.
High quality massage oils with natural ingredients and subtle scents are a pleasure with or without a partner. Check out our Kama Sutra or Just Love oils for the best of both.
The Sliquid O Gel is a racier gift for your Sex In the City girlfriend. Both lube and warming oil, O gel takes stimulation to the next level. With peppermint oil and menthol, O gel soothes and warms. Not for everyone, but exactly right for a more experimental someone.
For your romantic partner. We've gathered some unique products to share with your one-and-only. Slip them in the stocking or on the pillow along with a rose, a bottle of bubbly, your favorite soundtrack or all of the above.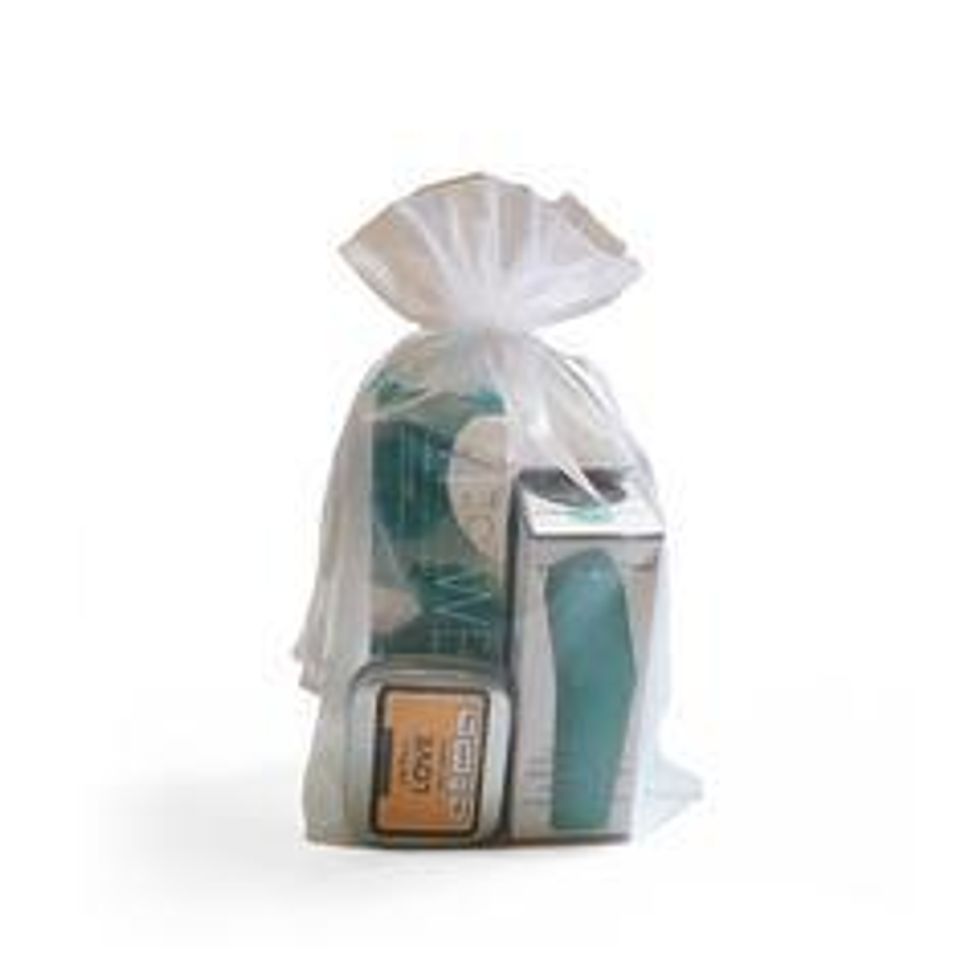 Our Stocking Stuffer kit may be as much about you as it is about him, but we're thinking he'll be happy that you're into making sex good for both of you. The kit contains the Jolie vibrator—a small but perky little number that you can both play with, a bottle of Yes water-based lubricant and a small box of romantic, magnetic poetry. With any magnetic surface, you could create your own Shakespeare in Love boudoir. Express sentiments that take you beyond the day-to-day.
Romantic Vows for Affectionate Lovers gives you a playful way to express your feelings. Choose from 72 cards that seduce, promise and describe. Hide them in his sock drawer or take turns surprising each other. It's a low-pressure, flirtatious way to keep the flame alive.
One of our newest offerings, the Fin vibrator is a powerhouse in a teensy package. Made "by women for women" at Dame Products, Fin is comfy, unobtrusive and intuitive. It's also good for couple play. All Dame Products, including this one, come with an engaging instruction manual to get the most out of your toy.
Color him chocolate? And why not? You can do just that with our Lover's Body Paint. A 2-ounce bottle of rich chocolate or caramel (or both?) and a soft brush and your lover becomes your own edible canvas. Or vice versa. Messy, silly and surprising. The perfect stocking stuffer.
Happy shopping!
Barb DePree, MD, has been a gynecologist for 30 years, specializing in menopause care for the past 10. Dr. DePree was named the Certified Menopause Practitioner of the Year in 2013 by the North American Menopause Society. The award particularly recognized the outreach, communication and education she does through MiddlesexMD, a website she founded and where this blog first appeared. She also is director of the Women's Midlife Services at Holland Hospital, Holland, Michigan.