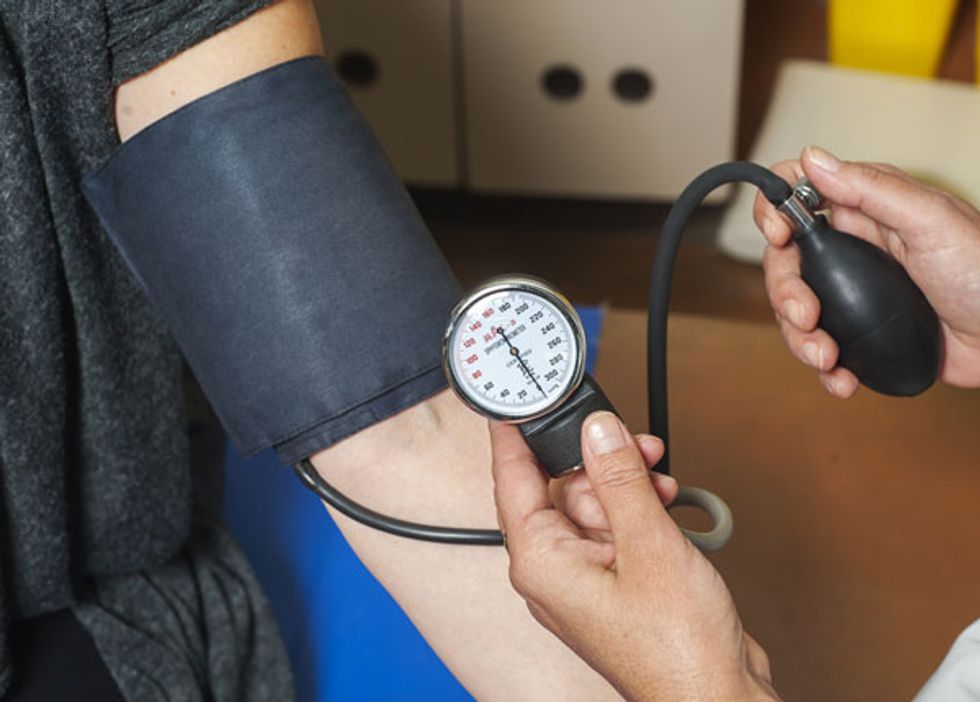 ---
Article courtesy of Measure Up/Pressure Down®

Some women ignore health problems because they don't want to "make a fuss." Men may not talk about their ailments because they don't want to admit weakness. But, if you have high blood pressure, it's important to speak frankly with your health care team about any concerns and side effects.

You're dealing with a potential killer. It's not the time to be the strong, silent type. Share any questions and concerns with your health care providers.

Why?
Changes in your blood pressure can hint at a bigger problem that your provider can help you understand and fix.
Medication side effects can be serious and interfere with your treatment.
Other health conditions can make high blood pressure worse.

Here are some communication tips for talking with your health care provider.
Pressure down, write it down. To make it easier to communicate with your doctor and health care professionals, write down your concerns between visits. Million Hearts created a Blood Pressure Journal you can use. You can record your blood pressure, list your medications and note questions for your doctor or pharmacist with this tool. The Measure Up/Pressure Down website also has more tools for good teamwork and communication.

Ask questions. Prepare a list of questions for your provider so that you can make the most of your time and get the answers you need to improve your blood pressure and health at your next appointment.
What is my blood pressure reading today?
What is my goal blood pressure?
How can I better manage my blood pressure?
What is the name of my blood pressure medication?
How often and when should I take it?
What are the side effects of this medication?
What do I need to know about my blood pressure medication?

If it's hard for you to get to your health care provider's office, you may find routine care options through a pharmacy, clinic or mobile care van.

Measure Up/Pressure Down® is a three-year national campaign created by the American Medical Group Foundation to improve blood pressure control. Learn how to lower your risk and manage the disease with our Circulation Nation: Your Roadmap to Managing High Blood Pressure patient booklet.