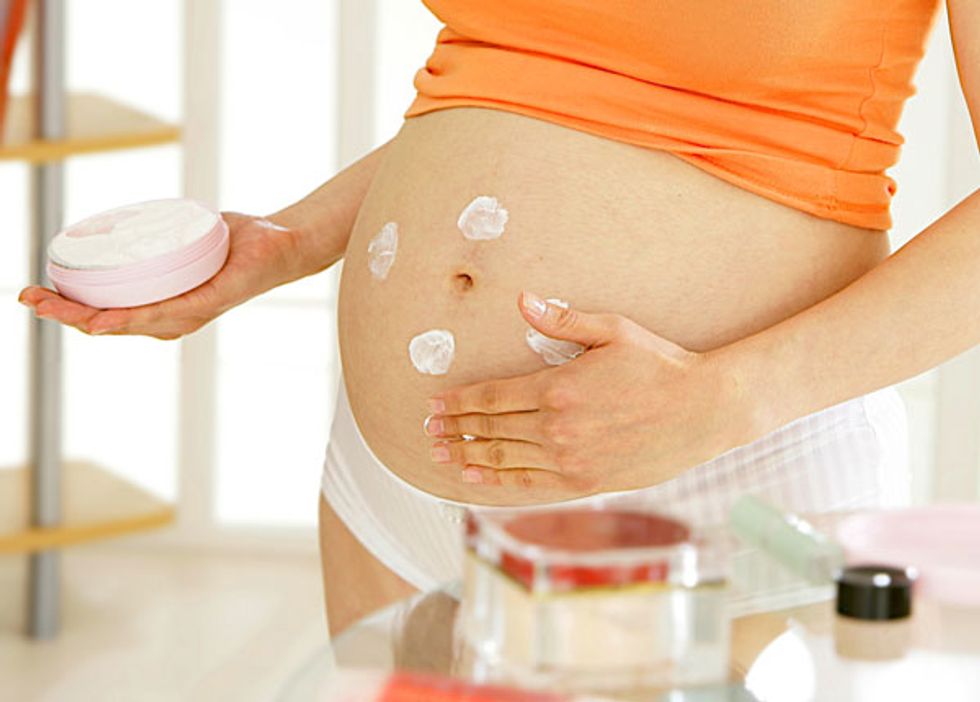 ---
Swollen feet, oily skin, aching back and a racing mind. Sound familiar? Pregnancy can take a toll on your body and mind, so it's important to take some time to relax and focus on yourself.
If you're on a budget or work long hours, going to the spa is probably a costly inconvenience. Luckily, you may have the ingredients for self-pampering in your pantry or bathroom. Check these out!
Lavender. Unless you have allergies or sensitivities, lavender flowers and oil may be your best friends during pregnancy because the plant has calming and anti-inflammatory effects. Try adding a few drops to a warm foot soak, a bath or a wet sauna to breathe in the sweet, herbaceous aroma. Also, rubbing some diluted essential oils on your belly may be an effective, homeopathic way to relieve nausea. A simple bowl of dried lavender flowers next to your bed can help you sleep at night.
Peppermint oil. This may relieve headaches and nausea. Use it in the same way you would lavender, or try adding a drop to your favorite tea.
Epsom salt. Soaking your feet in warm water can improve circulation in the feet and legs, and studies have shown that it may also stimulate the autonomic nervous system. Add Epsom salt for a pleasing aroma.
Frozen bottle of water. If your feet are sore and swollen at the end of a long day, try rolling a frozen bottle of water under them for a convenient massage that may reduce inflammation and pain.
Yogurt and honey. When your pregnancy hormones cause your face to get oily or break out, try making a face mask in your blender. Soothing yogurt and naturally antiseptic and moisturizing honey are a great start. You can add an exfoliating ingredient like oatmeal or an oil-zapper like lemon juice.
Sugar and olive oil. Making a sugar scrub at home may be an effective way to slough off dead skin while stimulating circulation. Just combine equal parts sugar and olive oil, then add whatever essential oils you enjoy such as rose, neroli or patchouli.
However you choose to pamper yourself, make sure you are in a relaxing environment free of distractions so you're not being counterproductive. Dim the lights, turn off the phone and light some candles. This is time for you.