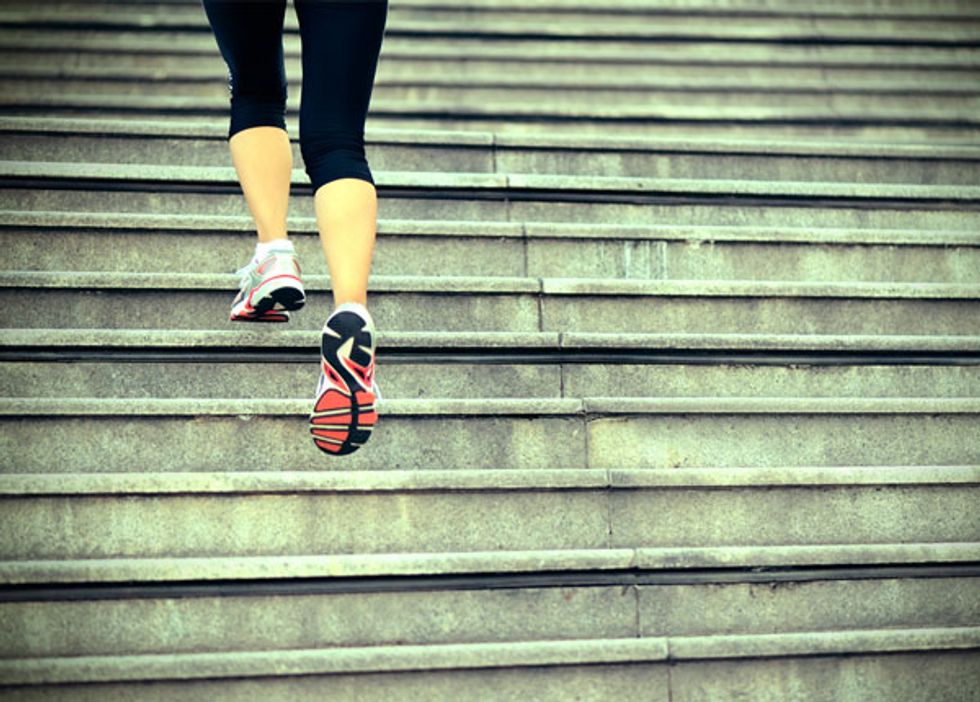 ---
Article courtesy of Measure Up/Pressure Down® 
If high school athletics are but a dim memory and you haven't found a new exercise routine to suit you, it may be time to take a good look at your lifestyle. Regular physical activity—whether it's walking, gardening, hiking, dancing or chasing the kids—helps control blood pressure.
Nearly one in three Americans has this condition—and roughly a fifth of them aren't even aware they have it. High blood pressure can increase your risk for heart disease and stroke—two of the leading causes of death in the United States.  So if your blood pressure is up or you have risk factors (age, race, family history, overweight, alcohol or tobacco use, salt in diet, stress and certain chronic conditions) that may lead to high blood pressure, it's time to get moving. 
It doesn't matter what you do; as long as you're out of the chair, it counts.
Let's Get Moving
Why?

People who are inactive tend to have higher heart rates.

The higher your heart rate, the harder your heart must work—and the higher your blood pressure can get.

Lack of physical activity also increases your risk of being overweight, which can lead to higher blood pressure.
Every Minute Counts
It takes only 30 minutes of physical activity a day to lower blood pressure. That's the same amount of time it takes to watch your favorite sitcom, catch up with a friend or family member on the phone or drive to the store and back. 
Track Every Minute You Move

Incorporate activity into your daily life. Start with small steps, like parking farther from the store, taking the stairs instead of the elevator, playing actively with your kids or going for a walk around the block at lunch.

 

Free or low-cost activity tracking via computer or phone keeps your activity total at your fingertips. Try the American Heart Association's Heart360 tool or download the Withings Health Mate app to stay on top of your fitness.

 

Mark a wall chart with activity minutes so your family sees that your health is a priority.
Start moving today. The small steps you take to be healthy now can have a lasting impact on your overall health now and in the future. 
Measure Up/Pressure Down® is a three-year national campaign created by the American Medical Group Foundation to improve blood pressure control. Learn how to lower your risk and manage the disease with our Circulation Nation: Your Roadmap to Managing High Blood Pressure patient booklet.