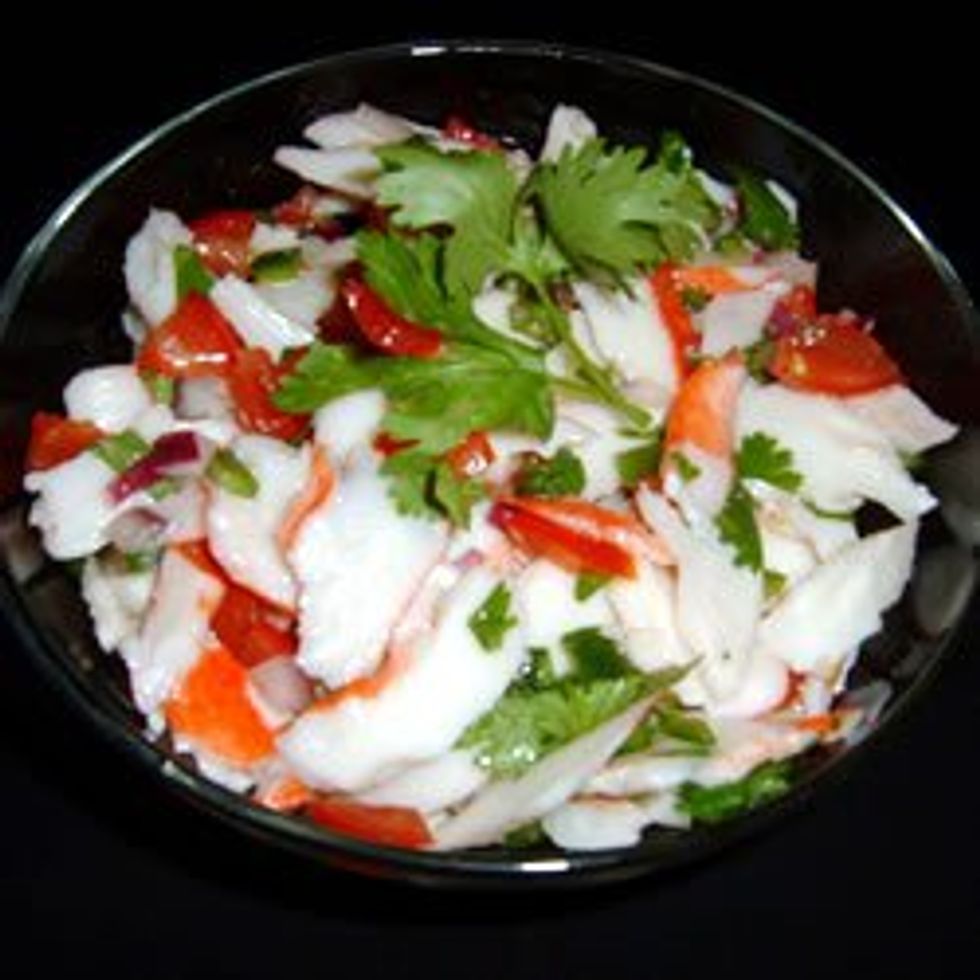 Prep Time: 40 min
Ready In: 40 min
---
Servings: 8

Ingredients:
1 (8 ounce) package imitation crabmeat, flaked
1 tablespoon olive oil
1/2 bunch cilantro, chopped
1 red onion, finely chopped
2 large tomatoes, chopped
3 serrano peppers, finely chopped
2 limes, juiced
salt and pepper to taste
Directions:
1. Place the shredded imitation crab into a glass or porcelain bowl. Plastic or metal are not recommended. Stir olive oil into the crabmeat until well coated, then stir in the cilantro, onion, tomato and serrano peppers. Squeeze the lime juice over everything, and mix well. Season with plenty of salt and pepper. Refrigerate for about 1 hour before serving.
Nutritional Information:
Amount Per Serving Calories: 62 | Total Fat: 2g | Cholesterol: 6mg
Recipe courtesy of AllRecipes.com