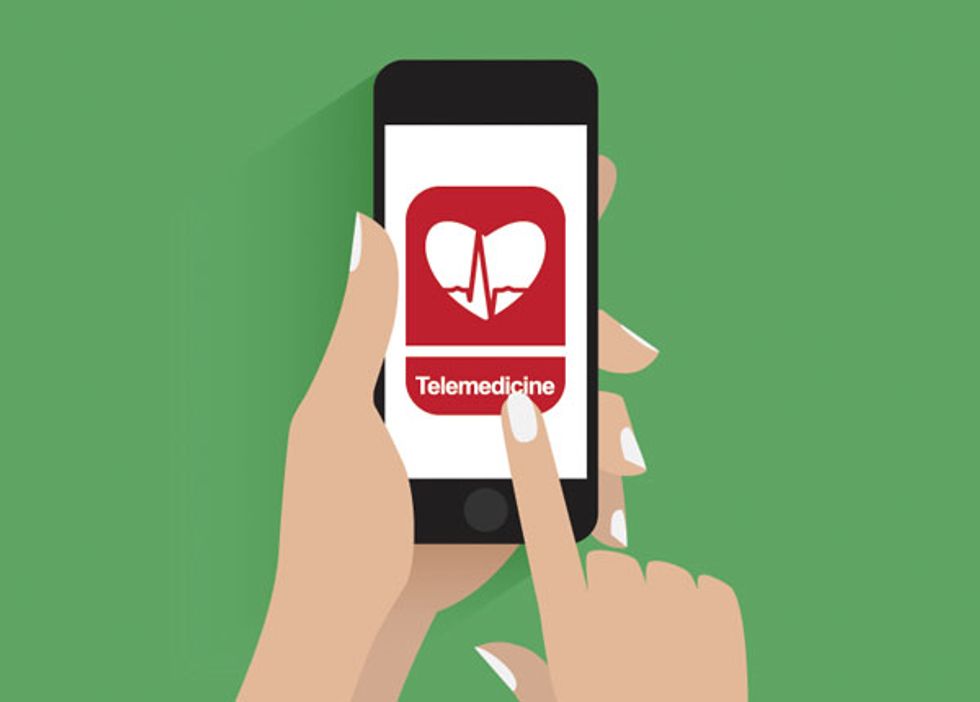 ---
by Stacey Feintuch

You don't have to leave home to catch up with a friend—you can use Facebook; or to deposit a check to your bank—you can use an app; or to check out the latest department store sale—you can shop online. And you don't have to leave home to see a doctor—you can chat with a doctor via your phone, computer or tablet on telemedicine sites like LiveHealth Online.
If you're hesitant to hop on this new health care bandwagon, that's OK. You probably didn't dive headfirst into skipping paper statements from your bank. It takes some getting used to.

To give you a better idea of how telemedicine works, here are some scenarios for which you may find a virtual trip to the doctor is the perfect prescription for health. And if you want to give it a try,here's a FREE COUPON for LiveHealth Online!
Telemedicine is a great option if …
It's a holiday. Health care providers are often closed on major holidays like Thanksgiving or Christmas. Telehealth providers are available 365 days a year.
It's 1 a.m. Or 2 a.m. or whatever time it may be. Reach someone whatever time of day it is.
You're traveling. If a health issue strikes when you're on vacation or away on business and you don't know any physicians in town, you can seek medical assistance from a board-certified telemedicine health care professional.
You can't get a babysitter. You need to see a doctor but you know your kids will run around like maniacs in the doctor's office. Queue up the computer!
The weather outside is frightful. Hunkered down for a blizzard? Winds howling? It doesn't matter what the weather is when you take advantage of telemedicine health care from the comfort of your home.
You know what the problem is and just need a prescription. For example, kids seem to get pinkeye all the time, and when that's the case, a trip to the doctor seems like a waste of time. If you log on to LiveHealth Online, you can get the prescription you need sent to the pharmacy without the trip to the doctor.