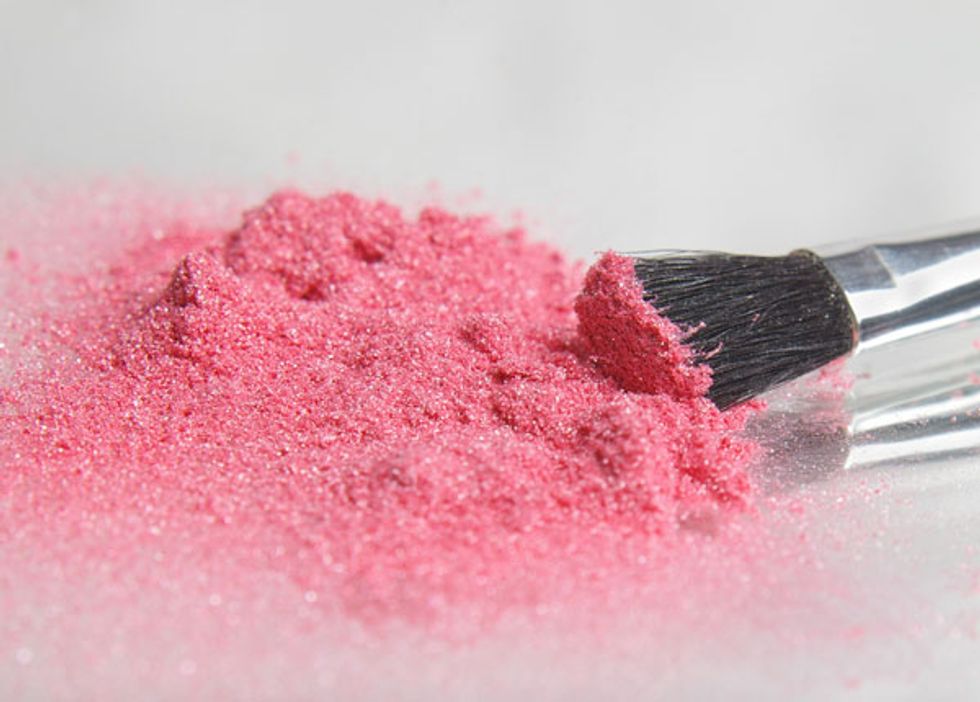 ---
We spend so much time focusing on what will help make us look younger. Unfortunately, some of the things we use to smooth fine lines and mask under-eye circles can actually make us look older.
Don't get caught in an anti-aging beauty trap! Beware of these common beauty mistakes. 
1. Applying Blush Incorrectly
WRONG: Applying blush too far below the cheekbone. This makes your eyes appear lower, causing the face to look pulled down, tired and older.

RIGHT: Focus right on top of the cheekbones so that you're visually lifting the face.
2. Caking on Foundation
WRONG: Putting on more than one layer of foundation or putting it on too heavily. If you have on too much foundation, it settles into fine lines and wrinkles, amplifying them.

RIGHT:  Opt for a lightweight liquid foundation (like Clinique Perfectly Real Makeup) or a BB or CC cream, and apply one layer with a damp sponge to help press it evenly and gently into the skin.
3. Skipping Moisturizer
WRONG:Foregoing your moisturizer because you think it will make you look oily. As our skin ages, it begins to lose that precious natural moisture we once had. Dry skin looks older.

RIGHT:  Apply moisturizer morning and night. To help restore moisture and plump depleted skin cells, try a super-hydrating lotion like Cetaphil Moisturizing Cream. It will restore moisture without making you look oily.
4. Choosing the Wrong Lip Color
WRONG: Wearing dark, bright and lustrous lip colors. The darker the color, the more it exaggerates thinning lips.

RIGHT: Wear a neutral or nude lip color along with a lip liner to help make your pout look its best (and fullest).
5. Wearing Eye Makeup on the Lower Lash Line
WRONG: Applying eyeliner or mascara on the lower lash line. This draws attention to crow's feet or fine lines underneath the eye.

RIGHT:  To make your eyes pop, wing out your eyeliner on the top lash line ever so slightly so that it draws the eye upward. An eye lift sans nips and tucks? We'll take it!