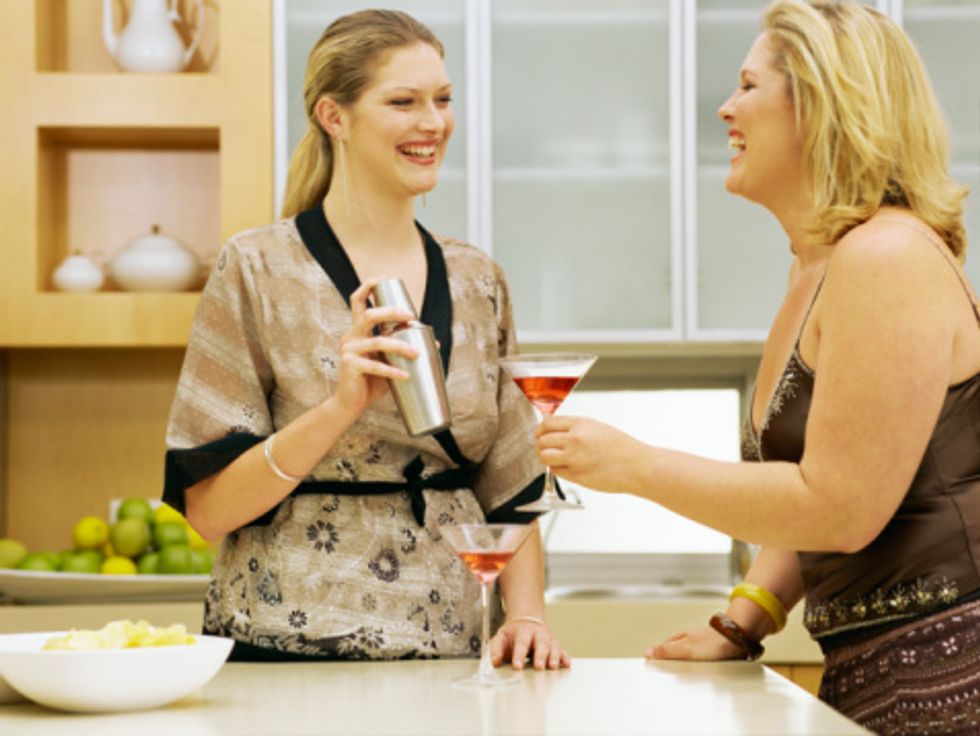 Are you hosting an Oscar's party this Sunday? Looking to make it festive without feeling terrible at work the next day? Why not skip the alcohol and try a non-alcoholic sweet treat, like this simple "Cosmo" recipe created by my favorite bartender:

Ingredients:
* 3 ounces of cranberry juice
* 1 ounce of pomegranate juice
* 1 ounce of seltzer water
* Splash of Lime Juice

Recipe:
* Add all of your juices  to a shaker 1/2 full with cracked ice
* Shake for a full minute
* Top glass with a twist of lemon
* Slowly pour one

Besides the obvious lack of alcohol, this "Cosmo" packs a healthy punch with cranberry and pomegranate juices (opt for the unsweetened brands). Cranberry, often revered for its aid in preventing and overcoming urinary tract infections, has more antioxidants than grapes, and has been shown to be helpful in preventing certain cancers. The same goes for pomegranate, which has also been shown to reduce the risk for heart disease as well. Now that's something to toast to!