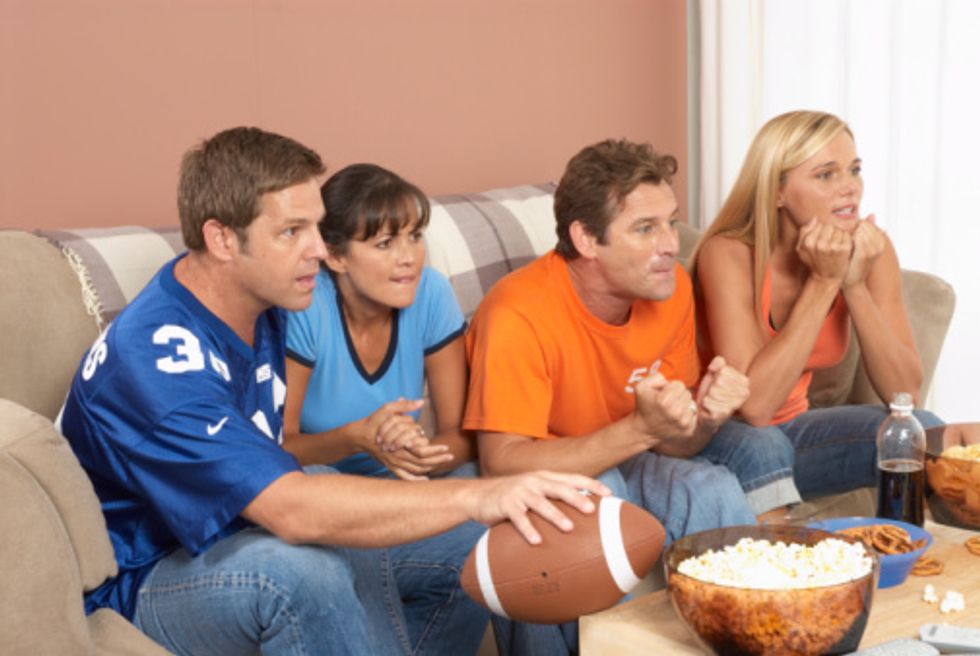 Super Bowl Sunday marks the second-greatest eating day in the U.S., just behind Thanksgiving, according to the USDA. According to an article on CBS's MoneyWatch.com, the number of pizza slices that Domino's expects to sell on Super Bowl Sunday in 2010 is more than 9 million (1 piece of deep dish contains 430 calories and 22 grams of fat).  An article on AssociatedContent.com says, "7-Eleven claims a whopping 20 percent in sales of antacid the day after the Super Bowl."
---
You don't need to deprive yourself to be healthier this Sunday and feel better on Monday. Why not try some of these healthy ideas:
1. Going to a party? If you're heading out to a friend's where you know they'll be fatty foods galore, bring healthy treats to nosh on and share. Try hummus and veggies, steamed edamame with a little sea salt, salsa and baked chips, fresh popcorn with sea salt and spices (curry, paprika etc.), healthy trail mix (nuts, fruits, unsweetended coconut etc.) or some fresh fruit.
2. Are you having friends over, but don't want to disappoint those expecting a traditional Super Bowl menu? Why not make some simple substitutions: Opt for baked chicken wings (instead of fried), pizza with whole-wheat crust and low-fat cheese, turkey or veggie chili (instead of beef) or baked sweet potato fries (slice them thinly, add a little olive oil and sea salt, and bake at 400 degrees for 20 minutes).
3. Don't sit down to watch the game starved. Skipping breakfast or lunch will just make you want to shovel it in by kickoff, so have something healthy to eat during the day to avoid overeating later.
4. Stay Hydrated. Opt of water or seltzer (maybe with a splash of cranberry?) over a coke or diet coke. If you choose to have alcohol, do it in moderation and go for the antioxidant-filled red wine over beer or other beverages.
5. Move your body. Get in a workout before the festivities begin. How about setting up a pre-bowl football game of your own in the backyard? Afterwards, why not take a long walk to help you digest?
Safety note: Don't let food sit out all day. The USDA suggests leaving perishable items out no longer than two hours.