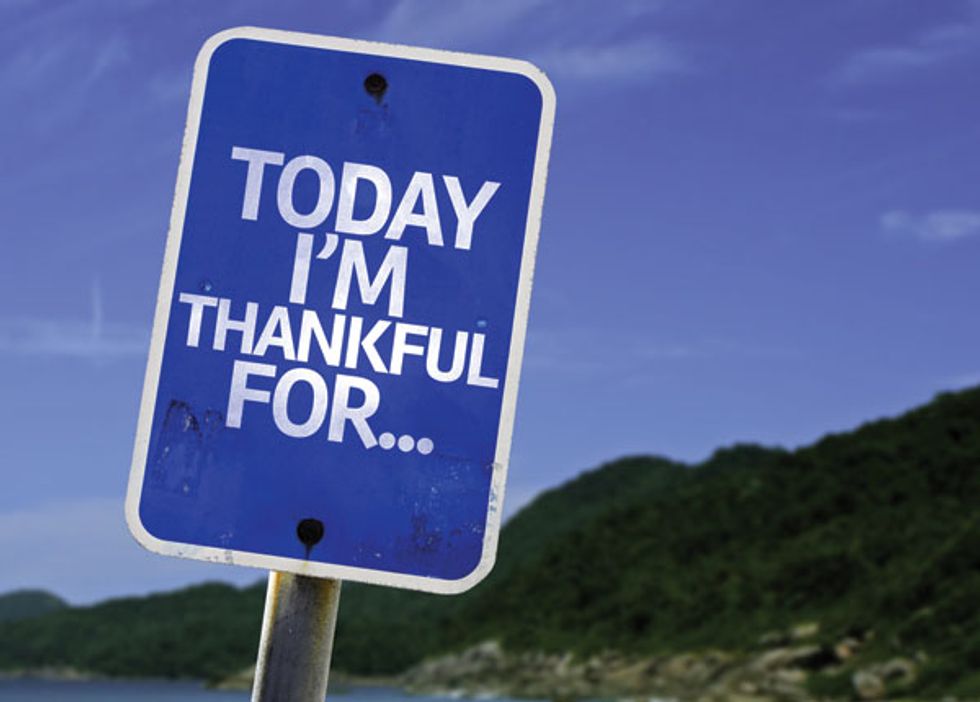 ---
I always give thanks for the same things every year: family and friends. I'm still thankful for those things–of course!—but this year I'm inspired to give thanks for something I take for granted: my health. 
My inspiration comes from reading Kristan Seaford's story on people.com. Seaford, a 39-year-old mom of five, spent last Thanksgiving in a medically induced coma at a Charlotte, North Carolina, hospital. Her illness started with the flu and strep throat. But the common infection progressed into pneumonia and sepsis, a rare and potentially lethal complication.  
"Most people that come in that sick don't survive," Dr. Wheeler Jervis, intensive care medical director at NovantHealth Presbyterian Medical Center, told people.com.
About six weeks after Seaford entered the hospital, doctors told her husband that the only way to save his wife from the raging infection was to amputate her compromised limbs, which is what they did. 
Fast forward to one year later, Seaford is recovering nicely. While every day is a struggle, she is doing well. She told people.com the meaning of Thanksgiving resonates especially deeply this year. "I am so incredibly grateful to my husband," she said. "He has stuck by me the entire time and brought me back to life with his faith, prayers and love." 
"I'm so thankful to my kids for all they went through and that I get to still be here with them and see them grow up," she adds. "We get to reclaim this holiday. I am just so grateful that I am here!" 
Read her full story on people.com. 
So this year, I'll be saying thanks for my health. After all, without it, I wouldn't be able to share this holiday with my family and friends. 
And it turns out I'm not the only one thankful for my health. In a recent survey, 92% of HealthyWomen users said they are thankful for their health. Check out the survey results. 
Happy Thanksgiving.