by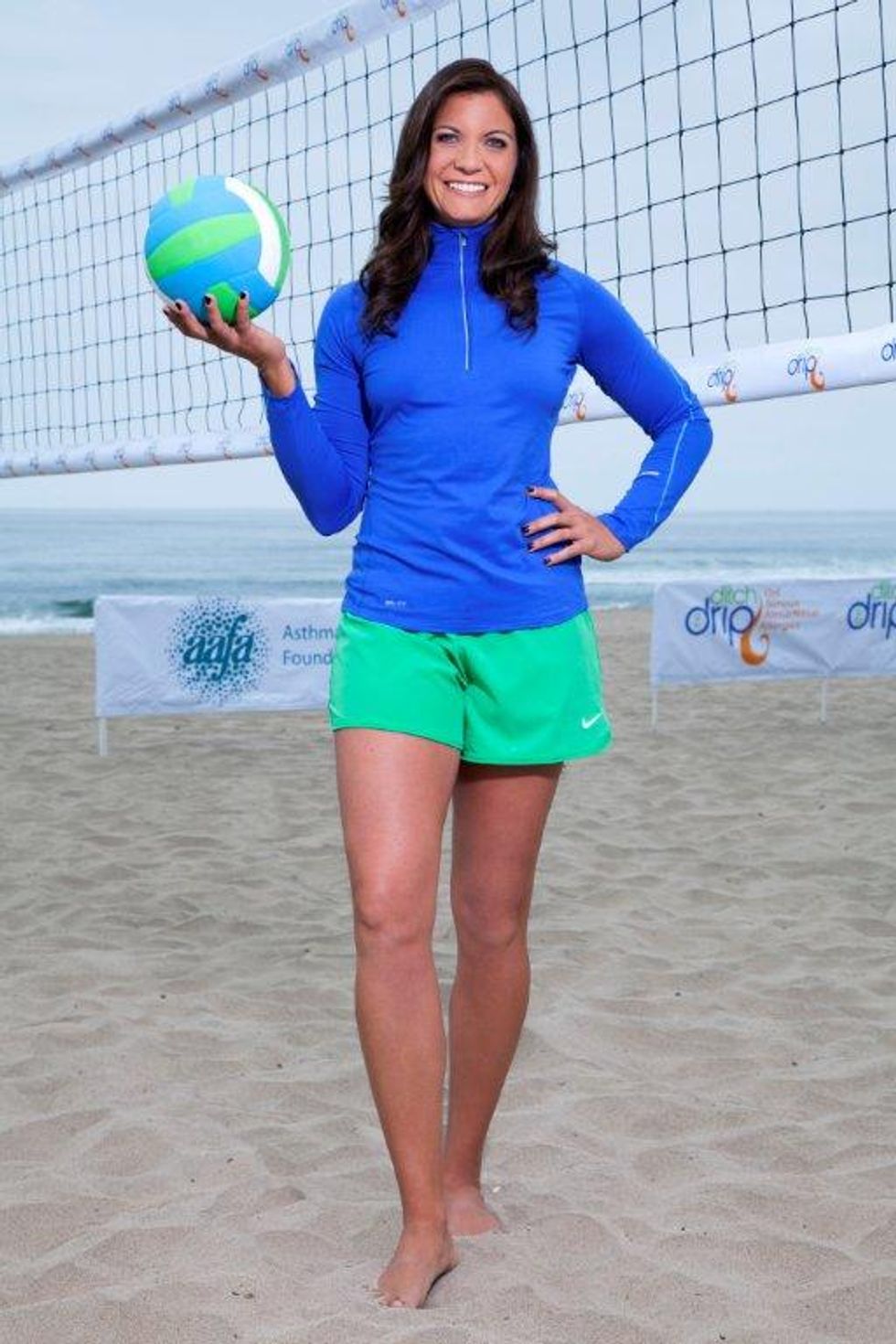 Misty May-Treanor

It's been a crazy year! After winning my third consecutive gold medal at the 2012 Olympic Games in London, I decided to retire from the international beach volleyball circuit so I could focus on spending time with my husband and family, finishing my master's degree and helping to influence the next generation of beach volleyball players.

Another area I've been focusing on is helping others and giving back to my local community. One way I'm striving to help others is by sharing my lifelong struggle with seasonal allergies through my partnership with Ditch the Drip: Get Serious About Nasal Allergies. Through this educational program, I'm working with the Asthma and Allergy Foundation of America (AAFA) and Teva Respiratory to raise awareness of the seriousness of allergies and to urge sufferers, like me, to be proactive about treating pesky allergy symptoms.

Despite suffering from allergies for most of my life, I honestly didn't take my symptoms too seriously, even when they began to impact my performance on the volleyball court. I had always taken a proactive approach to training for games, but didn't realize that should apply to my allergy symptoms too.

In fact, I experienced a spike in my allergy symptoms due to the intense smog during the 2008 Olympic Games in Beijing. I could hardly breathe and wasn't sure I would be able to compete. It was then I realized that I wasn't fully prepared. While I had prepared for the games, I hadn't prepared for the climate and its impact on my allergies. Now I've learned to manage my symptoms by scheduling regular appointments with my doctor to ensure I'm getting the treatment I need.

Those who don't suffer from nasal allergies may be unaware of the impact symptoms can have on all aspects of a sufferer's life, including their sleep, work and even relationships. A new survey revealed that 59 percent of people suffering from nasal allergies reported experiencing sleep issues due to their symptoms. And nearly half of those surveyed said their partner's sleep was also affected, which is something I can certainly relate to because my husband's sleep has definitely been affected by my allergies over the years.

As I move into this next stage of life, I'm committed to continuing to take a proactive approach to preparing for my worst allergy seasons. I encourage you to do the same. Don't let allergies keep you sidelined. Make an appointment with your doctor today to seek the right treatment option for you.

Misty May-Treanor is a three-time Olympic gold medal winner in beach volleyball. Now retired from international beach volleyball, she recently received her master's degree in athletic administration and is involved with various educational efforts, including DitchtheDrip.com.