This article has been archived. We will no longer be updating it. For our most up-to-date information, please visit our breast cancer information here.
---
by Marilyn B.

Read Marilyn's story and track her journey…

Today was a stellar day. I started loosing my hair Tuesday morning, so I made plans to have it buzzed this afternoon. I know this sounds odd, but it was a really positive experience. I know this sounds even crazier, but I kinda like my bald head. It's not completely bald (yet), but it is basically stubble that will eventually come out.
On Tuesday it started with just a few strands here and there, but noticeable. On Wednesday it was consistently coming out, and by this morning it was coming out by the handful. I was shocked at how much came out and even more surprised that I had any left. I became a bit obsessed with seeing how much would come out in one go. By the time we got to Amy's (wig store in Wheaton, Maryland, which really is the holy grail of wig stores for cancer survivors) my hair was pretty thin.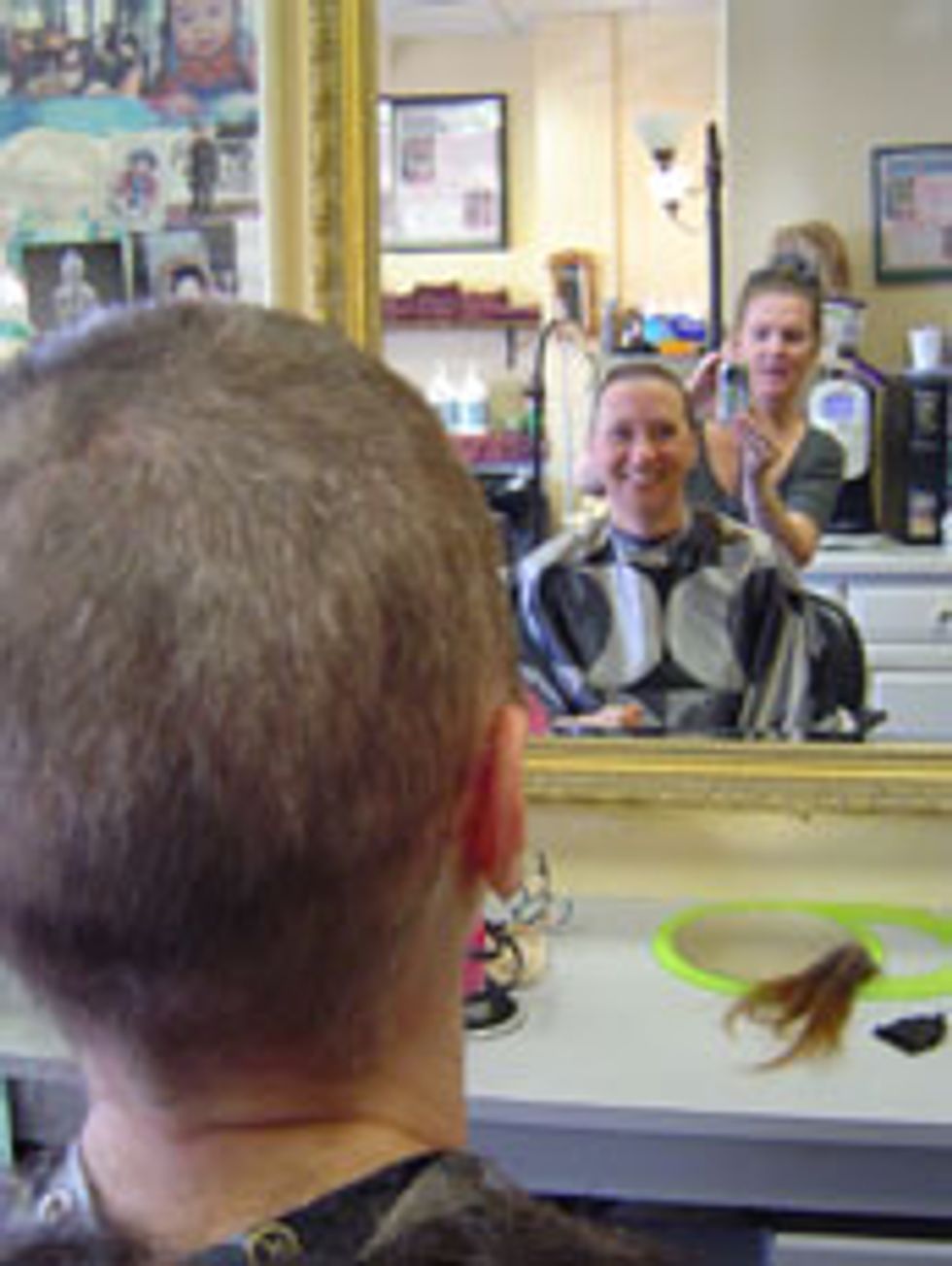 The stylist was great. First she cut the remaining hair with scissors then gave it the buzz cut. We decided to go as short as possible to avoid "shedding" any further. I was more excited than scared, and I really felt liberated. Rarely do we have a chance to see what we look like bald, and I was pleasantly surprised. It looks more outrageously cool than pitiful. Not that many people are going to see it, but I will, and when I catch myself in the mirror I want to see a radical hippy chick who looks like she's making a statement—not a victim suffering from side effects of a toxic cocktail.
I haven't gone too far off the deep end—I LOVE my wig and plan to wear it most of the time. I also bought a great scarf and little cotton cap. Thanks to my friend Debbie for coming with me and sharing a very special moment.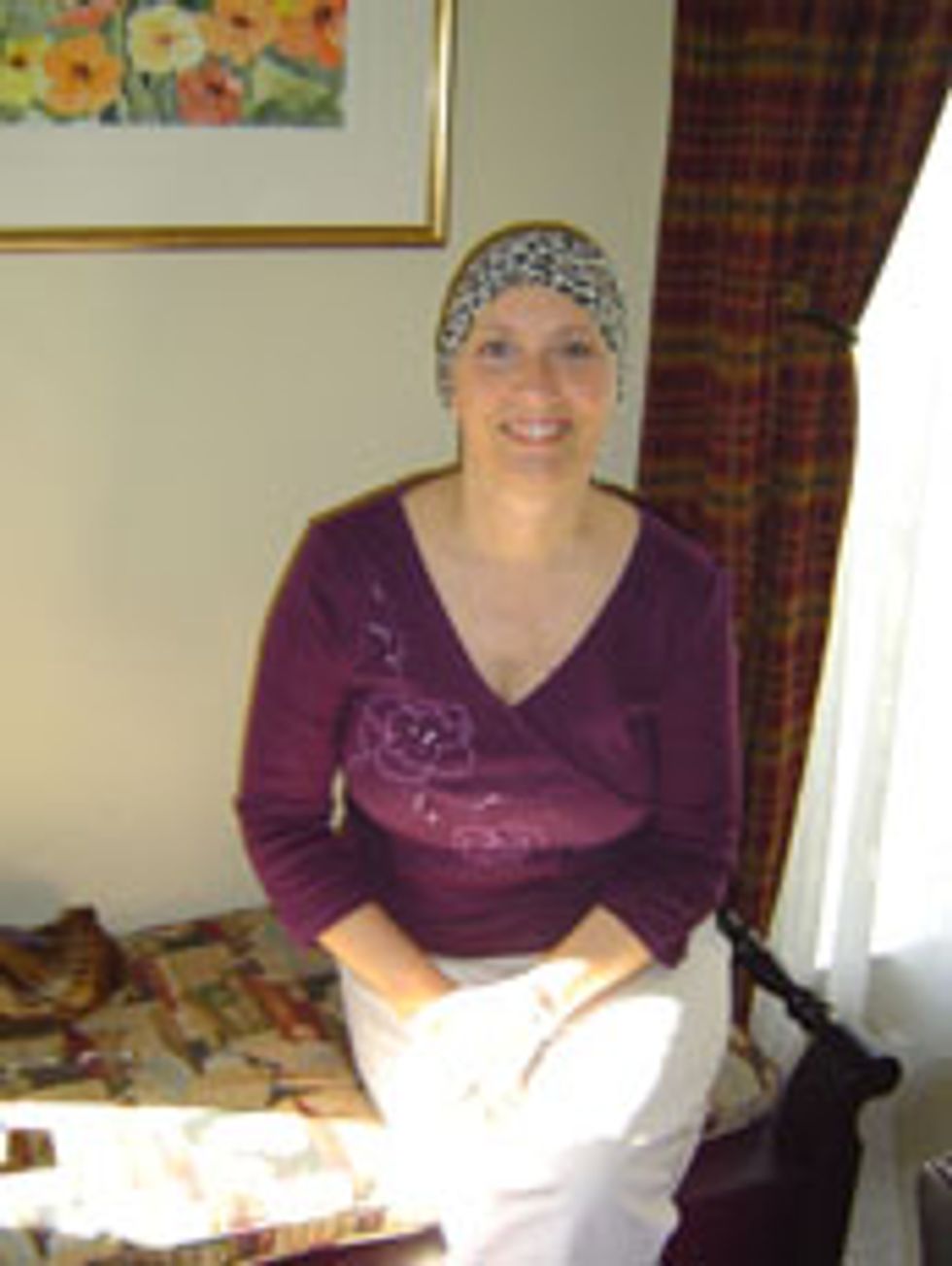 My sister Donna got here today (she looks great in my wig too!). We are both looking forward to a relaxing weekend, including Easter dinner at Bob and Ruthanne's, my brother and sister-in-law.
It's been a great week. I am so fortunate to be on a three-week cycle. It gives me time to rebound and feel normal and to know that I can handle the next round, which starts on Monday. Donna will take me to chemo on Monday, and then my other sister Kathy arrives Monday afternoon to see me through the rest of the week.
Jonathan and Emily are in England for another week. I miss them, but I'm also very happy for Emily to be able to be with her grandparents and old school friends. I'm also glad that she can skip one of my treatment weeks.
Here's hoping round two goes smoothly.
xox
Marilyn (the bald hippy chick)