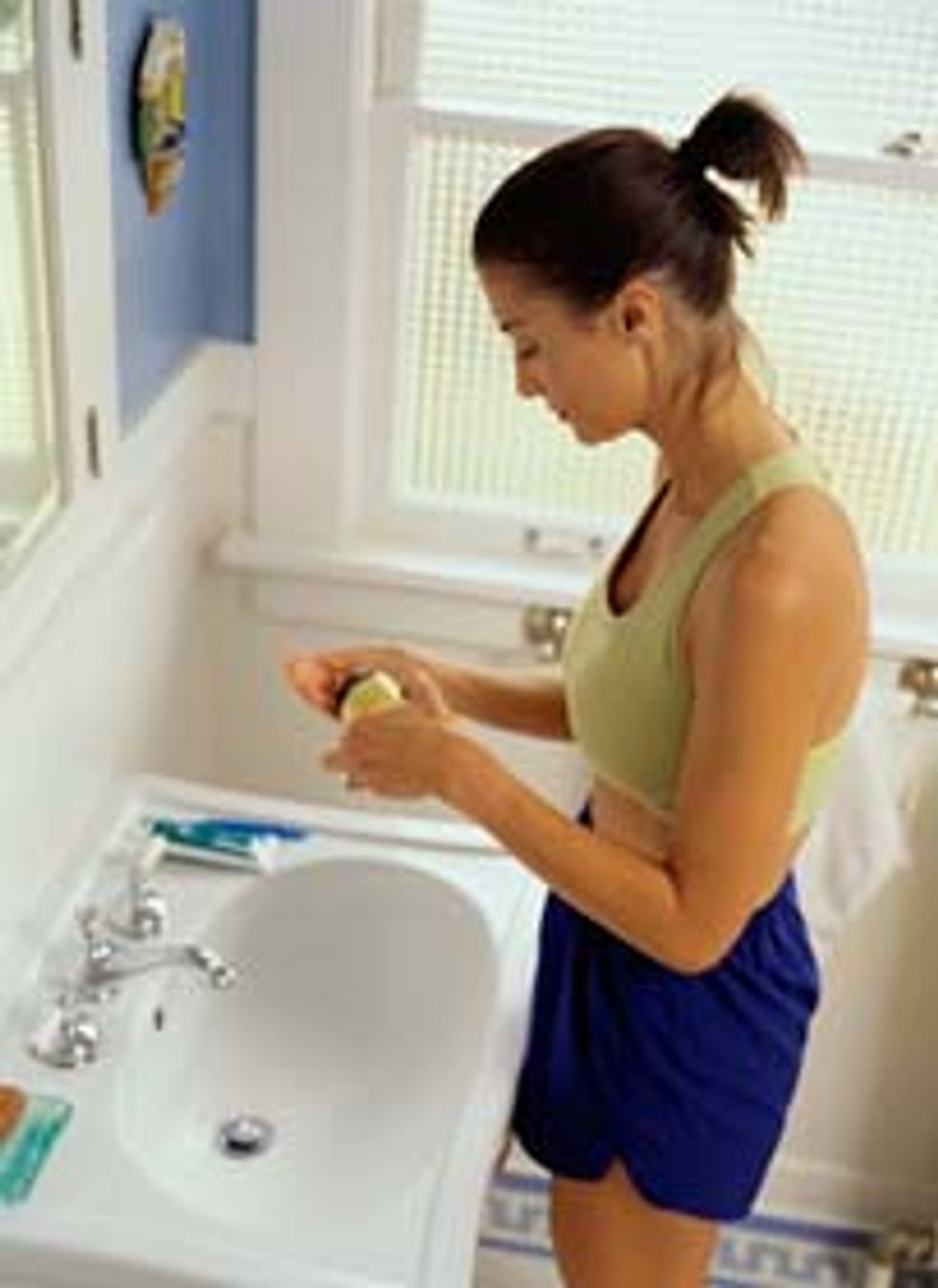 (*Make sure to read all the way to the bottom for a chance to win $15,000!)
---
I was recently away for a few days and neglected to pack my vitamins. I'm pretty disciplined about taking them twice a day; been doing that forever. So I was kind of surprised that I would have forgotten something so important. To me, it's like forgetting a toothbrush, after all.
And I swear I'm feeling sluggish. (Could it be?) So many people will argue that supplements do us no good, we don't need them, we get enough from a well-balanced diet, blah, blah, blah.  But not me. I've been taking vitamins ever since I was a little kid (maybe you remember those vitamin drops we used to take that tasted just horrid?)  Sure, my mother made me do it back then (and thank goodness they've improved upon the delivery system!), but I don't need her to convince me now that I'm on the side of those who say that we need extra supplementation in our diets, especially as we age.
I wasn't malnourished as a child, but this statistic is frightening: One in three children worldwide is. And without proper nutrients, newborns, infants and children are denied the essential tools they need to prosper and thrive; the elements they need to fight off infectious disease and deficiencies. The recent situation in Haiti only magnifies this problem.
Although we may feel helpless (except perhaps to help our own children), fortunately there is an organization that is not. The non-profit organization Vitamin Angels has already shipped one million multi-vitamins to the children of Haiti since the earthquake. Their overall mission?  To reduce child mortality worldwide by advancing the availability, access and use of essential nutrients to newborns, infants and children under five.
There is actually a way we can help. I recently became involved with getting the word out when I joined the advisory board of the Council for Responsible Nutrition Foundation's Life Supplemented initiative. (If you know me, you know by now that I love to spread the message of good health and nutrition). Life Supplemented helps individuals take charge of their health through a three-tiered approach: diet, exercise and supplements. And they've recently teamed up with Vitamin Angels by offering to donate one dollar (up to $10,000) for every person who completes a Wellness Scorecard.
I think this is a brilliant way to not only benefit children all over our globe - but benefit ourselves while performing a major act of kindness.
After all, we need to stay healthy for our own children, too.
Life...Supplemented is also giving you a chance at some big money: you have until February 28 to enter this sweepstakes for a chance to win $15,000! It just takes a few minutes to register. Good luck!