We had three important events this week. First, in a gesture of solidarity, my daughter Emily and 11 of her friends had strands of their hair dyed pink for breast cancer awareness. It was a great event. A friend of a friend closed his salon and had all the girls come after school to get their hair done. It was really uplifting and a lot of fun (thanks Abby!).
Second, I had my port put in yesterday. It did not go as well as expected, and I had a pretty rough day. But we got through it, and today I feel much better. It was an important step, as I will use the port from now on for any IV-related procedures (chemo in/blood out).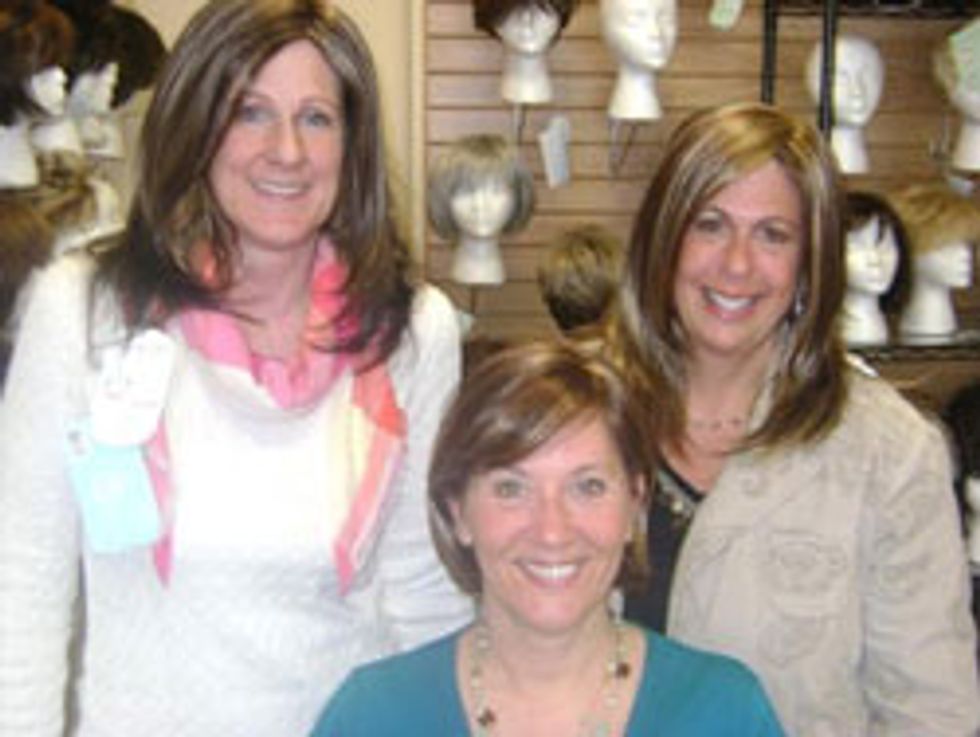 Third, I got my wig today. It was a blast. I went to Amy's (in Wheaton, Maryland) with friends (thanks Donna and Sydney!). Here were some of the choices. Which one do you like? Once my hair starts falling out, I'll go back to the store where they will shave the rest off and then style my wig to my head.
So I'm ready to begin. Monday is my first round of chemo and then every third Monday until my final treatment on June 28.