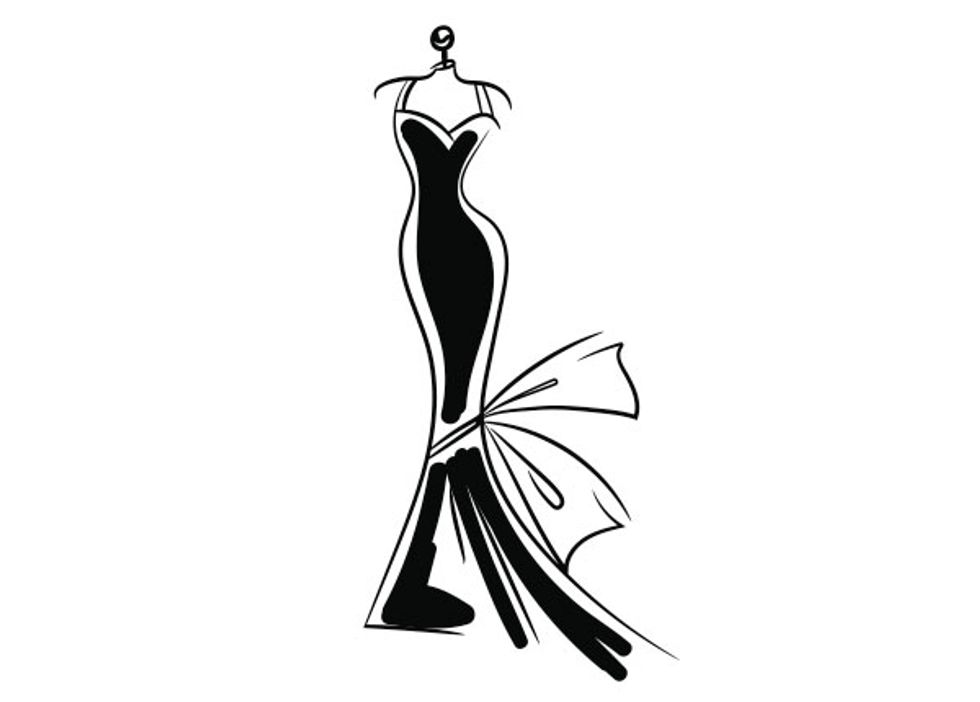 ---
After recently viewing The First Monday in May, a new documentary about the Metropolitan Museum of Art Costume Institute's 2015 exhibit, "China: Through The Looking Glass," and the star-studded fundraiser that celebrates the opening, I told myself that I was not going to miss this year's Costume Institute exhibit.

I'm excited to tell you that I went with my BFFs N and J to see "Manus x Machina: Fashion in an Age of Technology" at the Met in New York City last week. Simply put, it was fabulous, and you have to see it!

It's definitely worth adding to your summer 2016 "to-do" list, especially if you love fashion.

Manus x Machina: Fashion in an Age of Technology
We spent almost two hours walking the exhibit halls "oohing" at all the dresses and gowns, one prettier than the next. The exhibition explores the dichotomy between the hand (manus) and the machine (machina) as it relates to haute couture (custom-made clothes) versus designer prêt-à-porter (garments that are produced in multiples for the mass market).

It is structured around mêtiers, or trades of dressmaking found in the Encyclopédie of the French Enlightenment (1751-1772). The techniques include embroidery, leatherwork, artificial flowers, pleating, lacework, leather and even paper—some hand-sewn and others machine stitched, and, in certain instances, it's hard to tell which is which.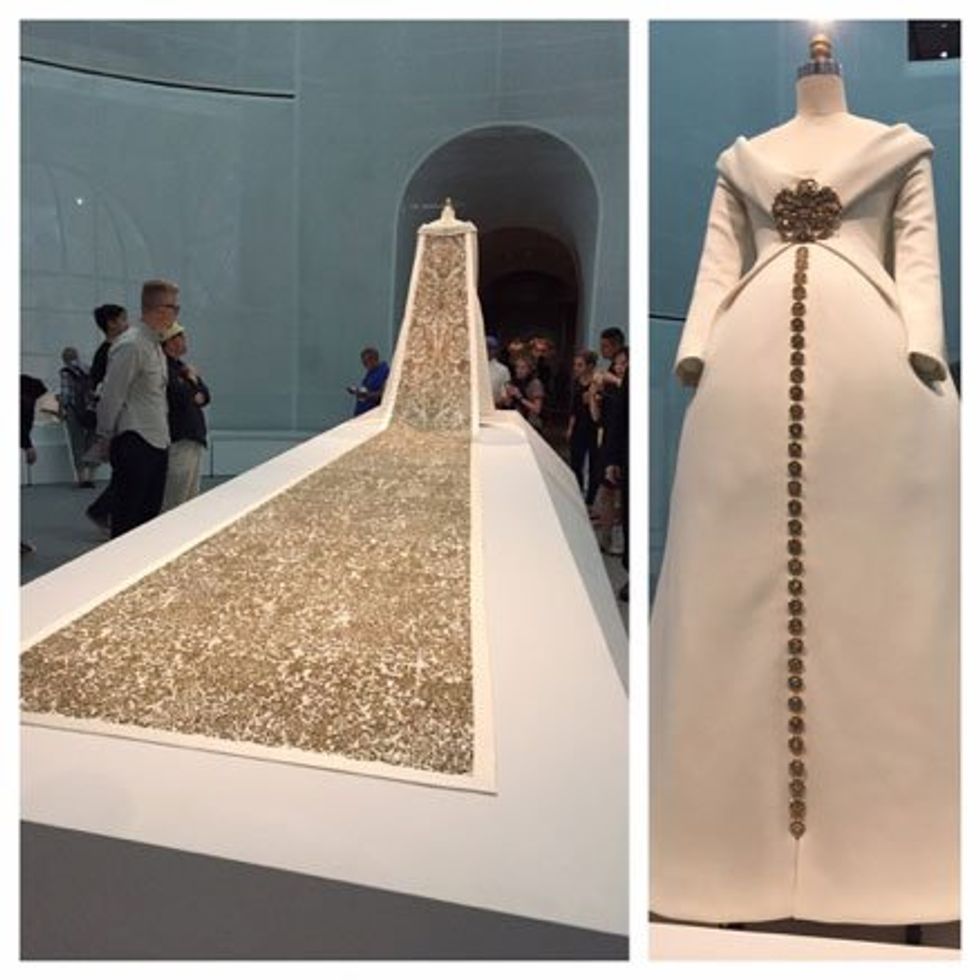 The Chanel Wedding Ensemble

Costume Institute Curator Andrew Bolton did an amazing job displaying the fashions, including the dramatic rotunda entrance with a Chanel Wedding Ensemble featuring a magnificent long train magnified like a kaleidoscope on the ceiling. The main room followed up with showcases on each mêtier.

House of Dior—My Favorite
There were so many beautiful dresses. My favorites were mostly from House of Dior—some designed by Christian Dior and other more contemporary styles by Belgian-born designer Raf Simons, Christian Dior's former creative director. Pictures tell a thousand words, so take a look below. I think you'll see why I chose dresses from this collection.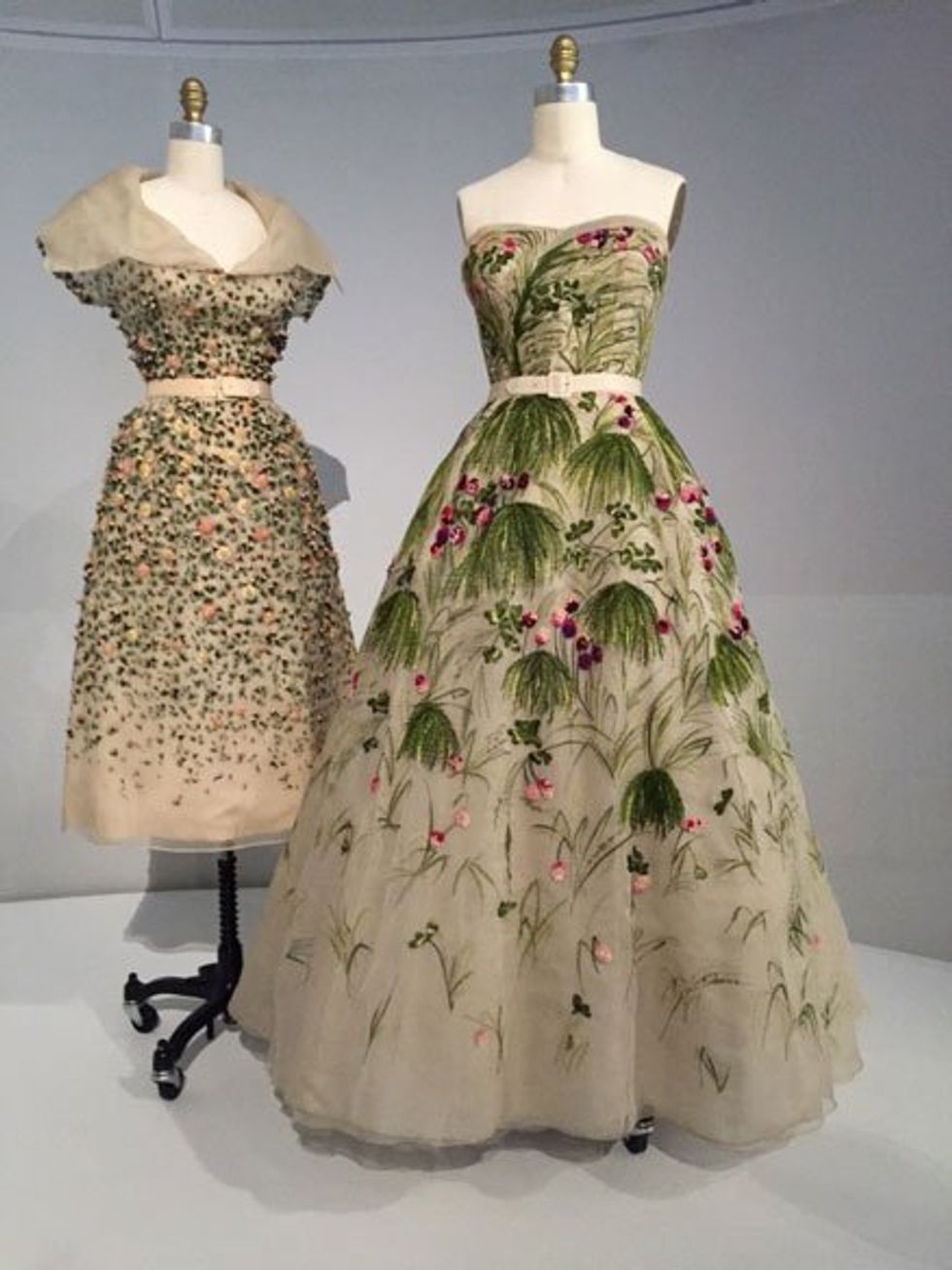 My favorite dresses from Dior. Designed in the 1950s.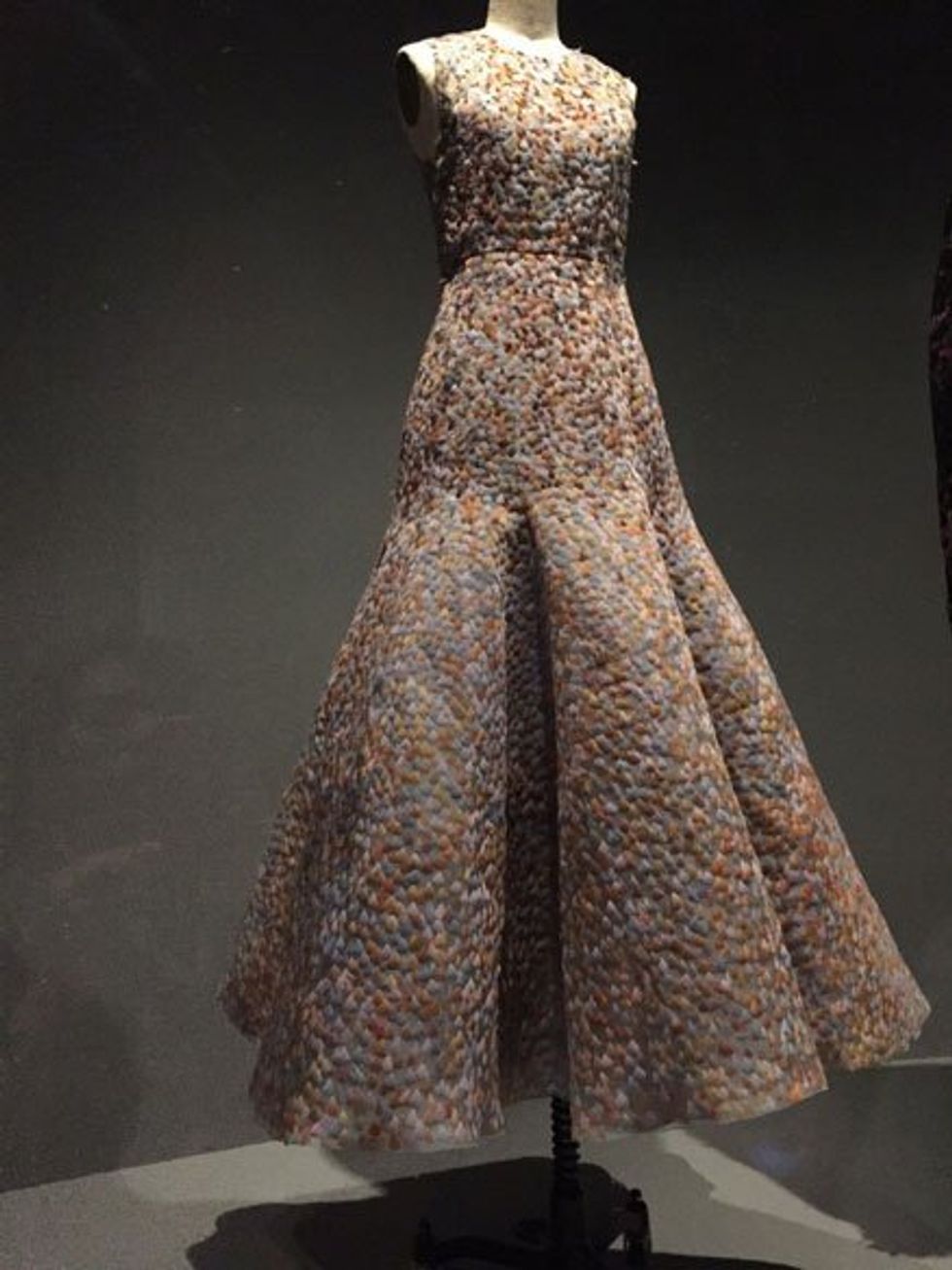 Dior dress with tiny feathers designed by Raf Simons for the 2015-2016 collection.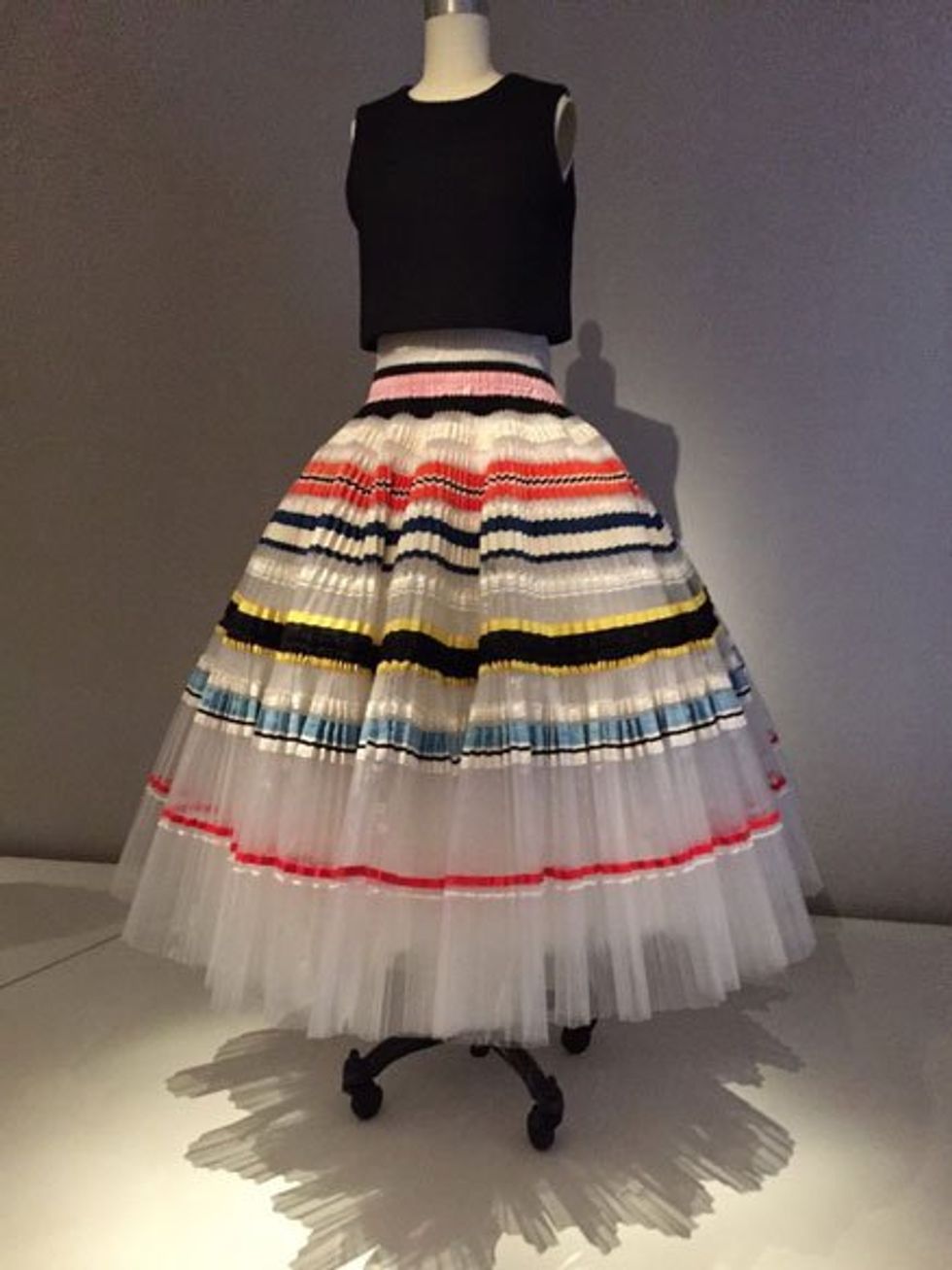 A Dior pleated dress, part of the 2015 spring/summer haute couture collection.

I also liked designs by French designer Boué Soeurs, American designer Norman Norell and Japanese designer Issey Miyake. Take a peek: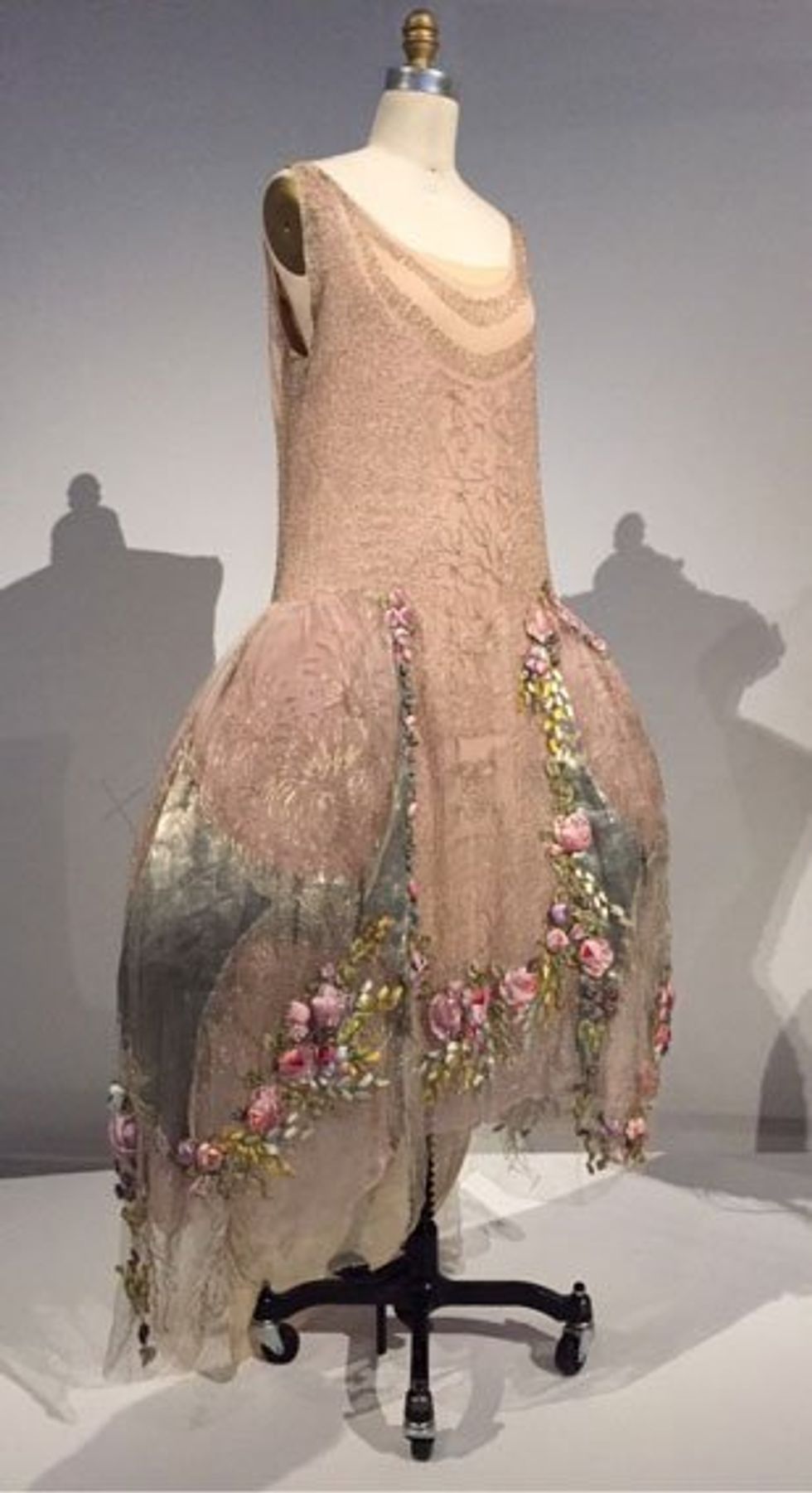 Court Ensemble by Boué Soeurs from the 1920s.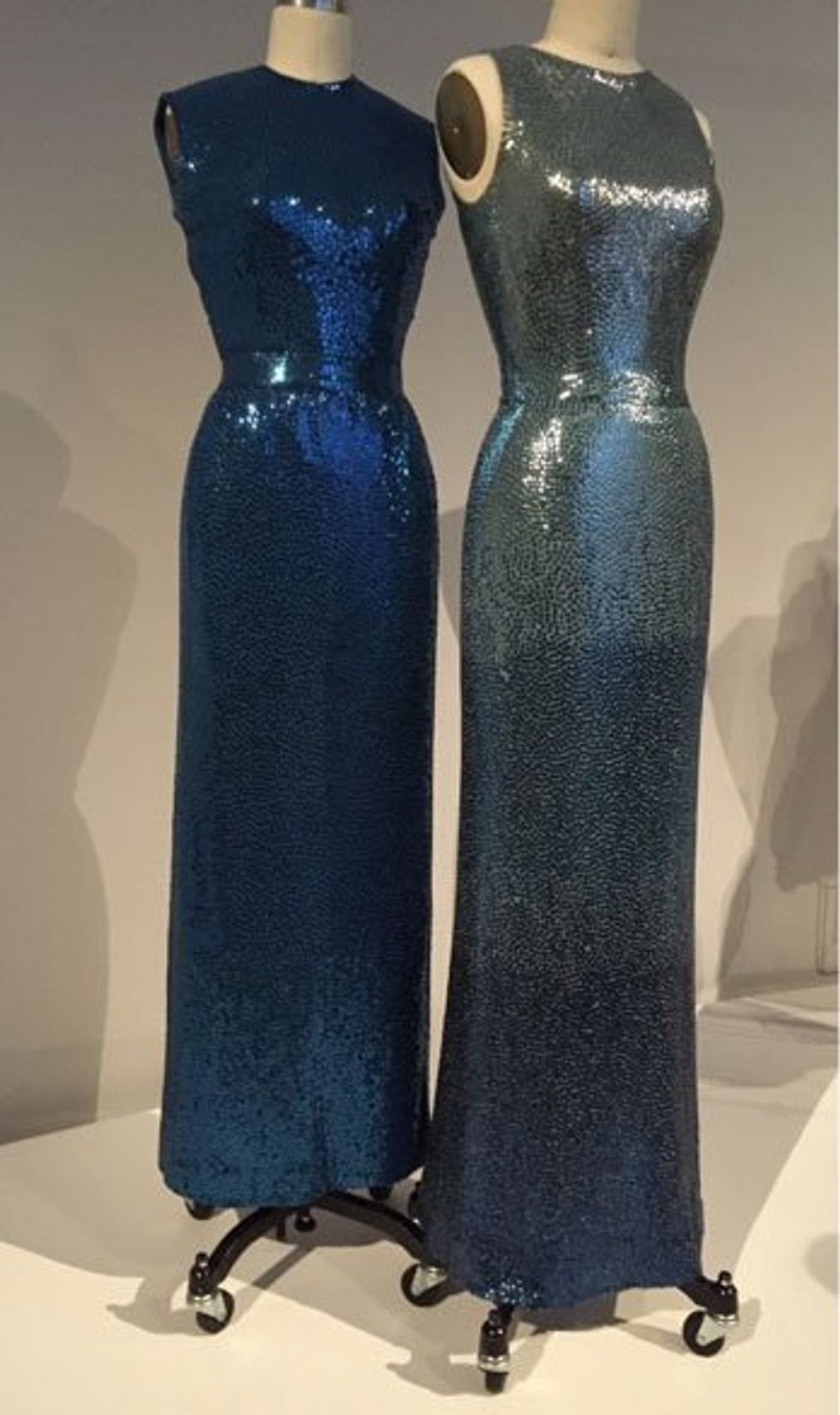 Sequin evening gowns from Norman Norell. The one on the left is from 1965 and the other one is from 1953. I would wear either today.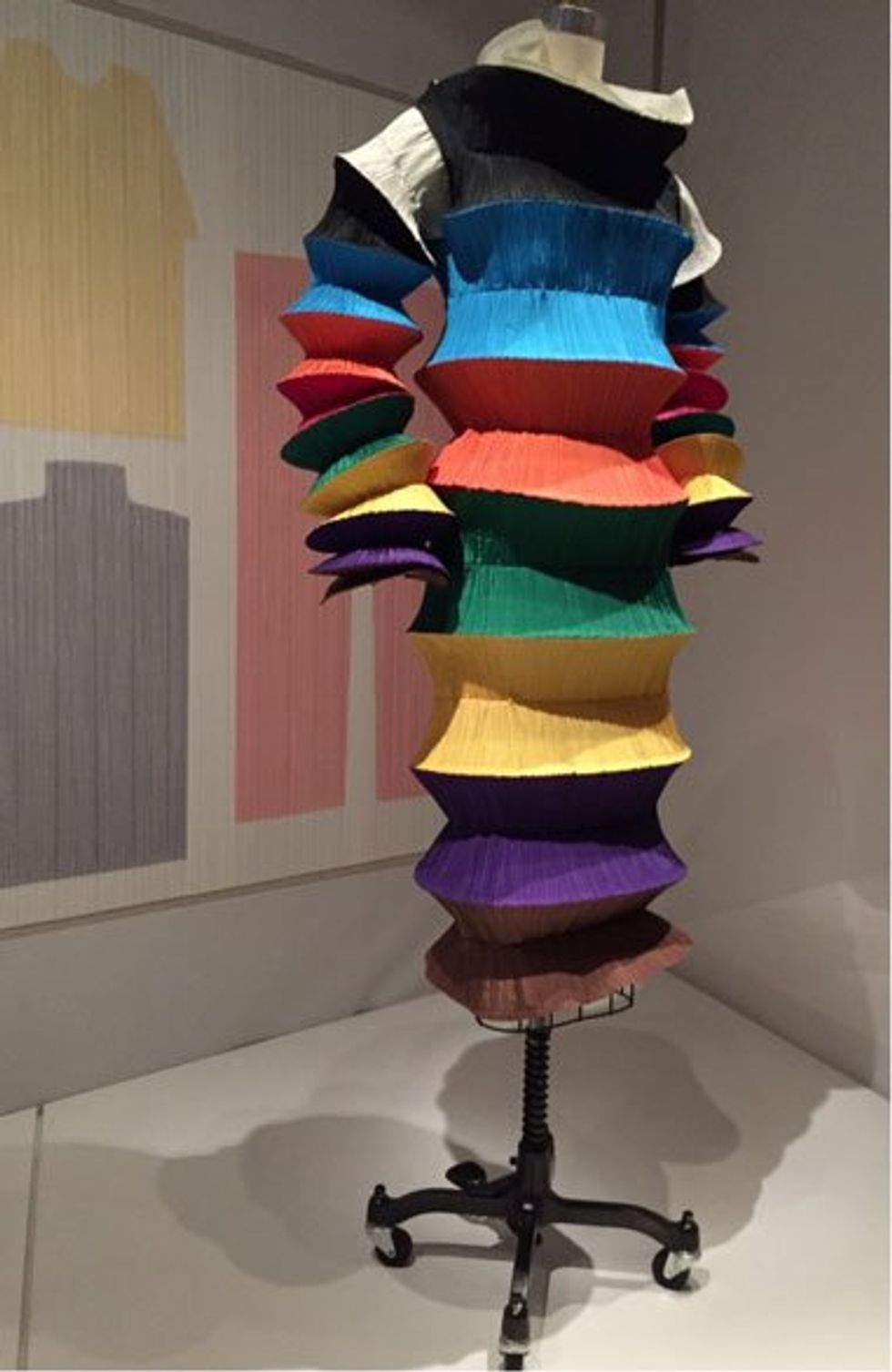 Flying Saucer dress by Issey Miyake.

What do you think? Are you enticed enough to want to go see the show?
If so, I encourage you to start planning your trip. "Manus x Machina: Fashion in an Age of Technology" runs through August 14. If you have time for lunch, I suggest you walk over to Madison Avenue and stroll uptown in the 80s and 90s for some delightful places to dine. We had lunch at Le Paris Bistrot on 93rd and Madison. Spend the rest of the day strolling down the avenue window shopping at all the boutiques. Be sure to stop at La Maison du Chocolat for a cup of dark chocolate sorbet.

Enjoy!

This post originally appeared on aboomerslifeafter50.com.