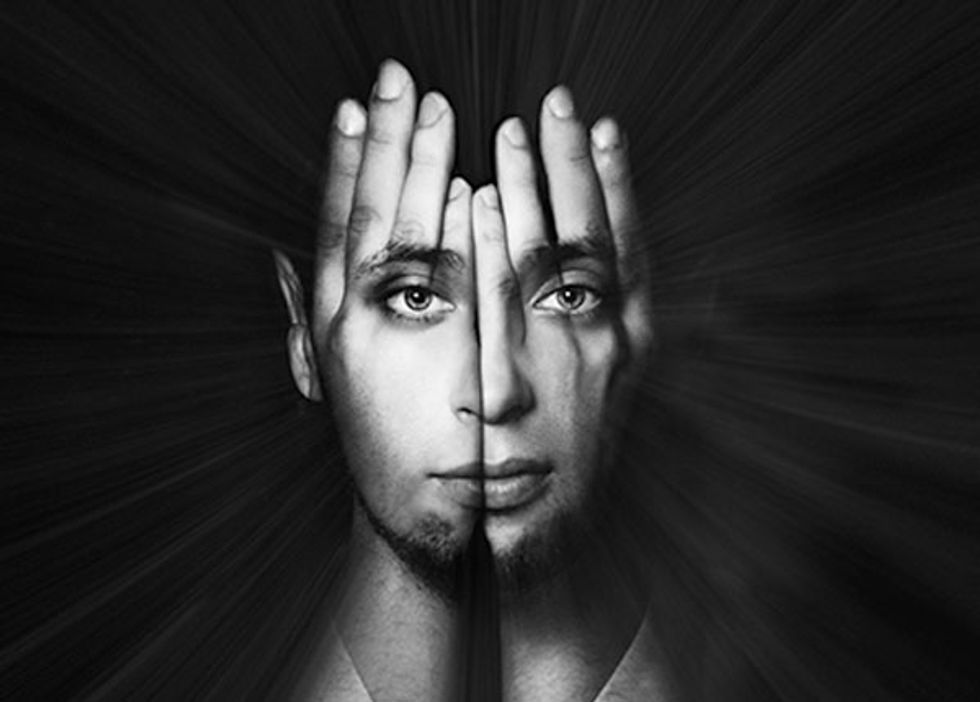 ---
by Chrisa Hickey

I will never forget what my son's psychiatrist said to me one sunny Saturday in 2006: "Your son will never get the treatment he needs unless you give up your parental rights to the state." Tim, 11 years old, had recently been discharged from his first psychiatric hospitalization with a diagnosis of childhood- onset schizophrenia. I refused to even consider giving up my child.
Instead, I did research and tried in vain to find a support group for parents of kids like mine. The next three years were a hair-raising blur of rage, delusions and hallucinations (his); tears, fears and frustrations (mine). There were also 11 additional hospitalizations; phone calls and letters to try and find a doctor—any doctor—who would treat him; and 27 different medication combinations. The year 2009 crescendoed with Tim entering long-term residential treatment and me being diagnosed with depression, anxiety and PTSD in September.
My therapist suggested I start journaling my experiences raising Tim. I type much better than I write, so I signed up for a free blog and began to pour it all out. Every few days I would add another entry, with no conscious thought that others could—or would—read it. Then, one day, my post got a comment thanking me for sharing our story. A few days later, another commenter wrote that she had always felt alone until she read my posts.
I realized there were other parents like me, raising other children like Tim. Individually, we had no voice and no hope. If we could band together, we might be able to help each other and not have to wade through this alone.
Childhood-onset schizophrenia is rare. The Centers for Disease Control and Prevention estimates that one in every 50,000 children is diagnosed before the age of 14; a far cry from the one in every 100 adults with the illness. The more feedback I got on my blog, the more I realized that we were the caregivers of the invisible. Society already stigmatizes people with schizophrenia, but make it known that your child takes powerful antipsychotic medications, and you face the additional judgment of being a bad parent.
I choose to fight back with transparency. I have written guest posts for Redbook and BringChange2Mind. I work on patient advocate advisory panels for the HealtheVoices Conference, which took place in April in Chicago, and the Illinois Human Rights Authority. I told our story on NPR and The Ricki Lake Show. I cofounded a Facebook support group for other parents like me. And, after three years in treatment, Tim came home and began advocating alongside me in speeches to National Alliance on Mental Illness  and the Chicago Police Department.
I have learned more about my son's illness and caregiving for a person with schizophrenia from my advocacy work than from any doctor. That day in Tim's doctor's office, I could have taken the advice to give up. If I had, I would have lost my son. Today, not only do I have my son, I have a community of peers who ensure no one ever has to do this alone.
Chrisa Hickey is an eCommerce marketing professional, blogger and mental health advocate specializing in providing education and support for parents of children diagnosed with serious mental illnesses. Her blog catalogs the day-to-day triumphs and tribulations of raising her son, Tim, as well as articles on fighting mental health stigma, navigating the special education system, sibling issues and parental self-care. You can read her blog at www.themindstorm.net.