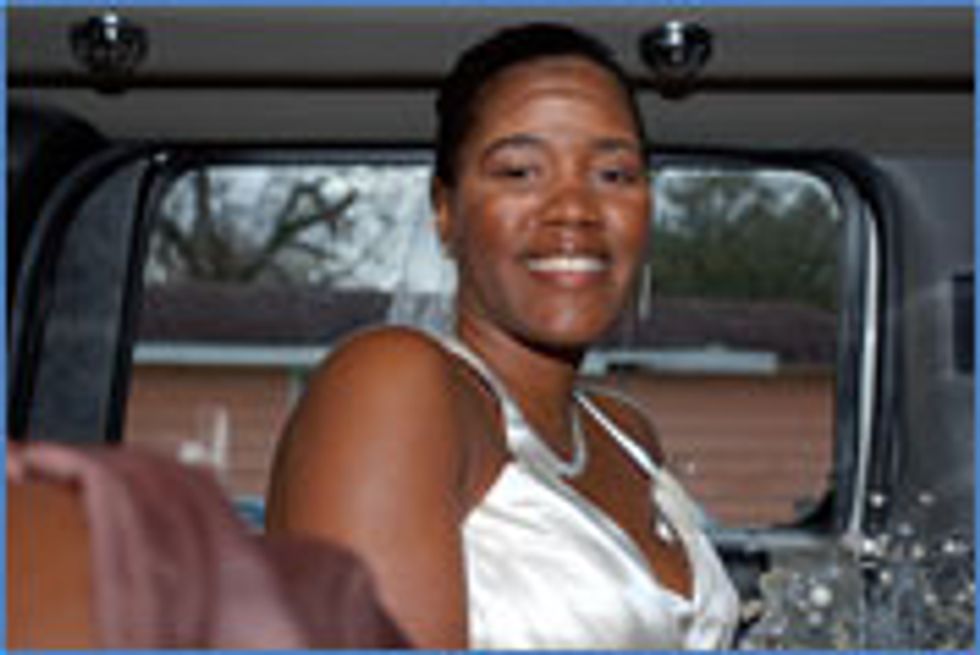 Meet Patrice Johnson of Prairieville, La, a winner of the Rewrite Your Day contest, which will award 15 people the chance to work with celebrity event planner Mindy Weiss to re-create a special moment lost to chronic migraine.

Patrice's story:
I've lived with chronic migraine for more than 15 years with frequent headaches on 15 or more days a month. They are often accompanied by nausea, sweating and loss of my peripheral vision.  My chronic migraine has impacted so many days of my life, but none more important than my wedding day in January 2009.  

I love to plan special events for my friends and family, as well as for the nonprofit and community youth groups I support in my area.  So, when it came to my wedding, I spent months perfecting every detail, including personally designing the centerpieces, selecting the colors and flavor of the cake and writing my own vows to recite to my future husband.  The one thing that was out of my hands was the migraine I woke up with on my wedding day, which only worsened throughout the morning and left me in terrible pain. 
---
At the ceremony, the lights from the cameras flashing made it almost impossible to get down the aisle, and I rushed through my vows since the migraine made it difficult to read. I did my best to greet my guests and enjoy the reception, but I could barely pose for photos or eat the delicious food prepared by our cousin. During our first dance, I could only put my head on my husband's shoulder and sway from side to side; he knew I wasn't able to move much more than that due to the debilitating headache and dizziness.  I wish so much that we could have graced the dance floor the way we had envisioned, but chronic migraine doesn't care that it's your wedding day.  

Now that I am seeing a headache specialist, my headaches/migraines are more manageable. I am sharing my story to let other people like me know that they are not alone, and encourage them to see a specialist who can help diagnose and manage their chronic migraine. 

Patrice's re-creation:
I am so excited to work with Mindy Weiss, who has planned so many celebrity weddings, to renew my vows and make new, positive memories of my wedding with my husband. I can't wait to read those vows with the emotion I had intended to convey on our wedding day and to have my loved ones there to watch. I know Mindy will make me feel like the princess that I had always wanted to be, and I will finally have a wedding memory that doesn't include chronic migraine.

To learn more about the Rewrite Your Day contest or to find a headache specialist in your area, visit www.RewiteYourDay.com.

For more information on chronic migraine, click here.