---
As a blogger I get invited to a variety of press events. I wasn't able to attend Duracell's "Stay Connected" event in New York City last week, but I wanted to share some news from the initiative in honor of National Better Hearing Month, which takes place in May.
I was doubly disappointed to miss the event because actor John Slattery, from Mad Men, Spotlight and Veep, is the spokesperson for the campaign. John was chosen because his father suffers from hearing loss and wears hearing aids.
Take a Free Hearing Test in May
According to the Center for Hearing and Communication, hearing impairment affects 48 million Americans, and 80 percent of those affected by hearing loss over the age of 65 do not seek treatment. To help people take the first step toward staying connected, Duracell is offering 50,000 free hearing screenings nationwide throughout the month of May.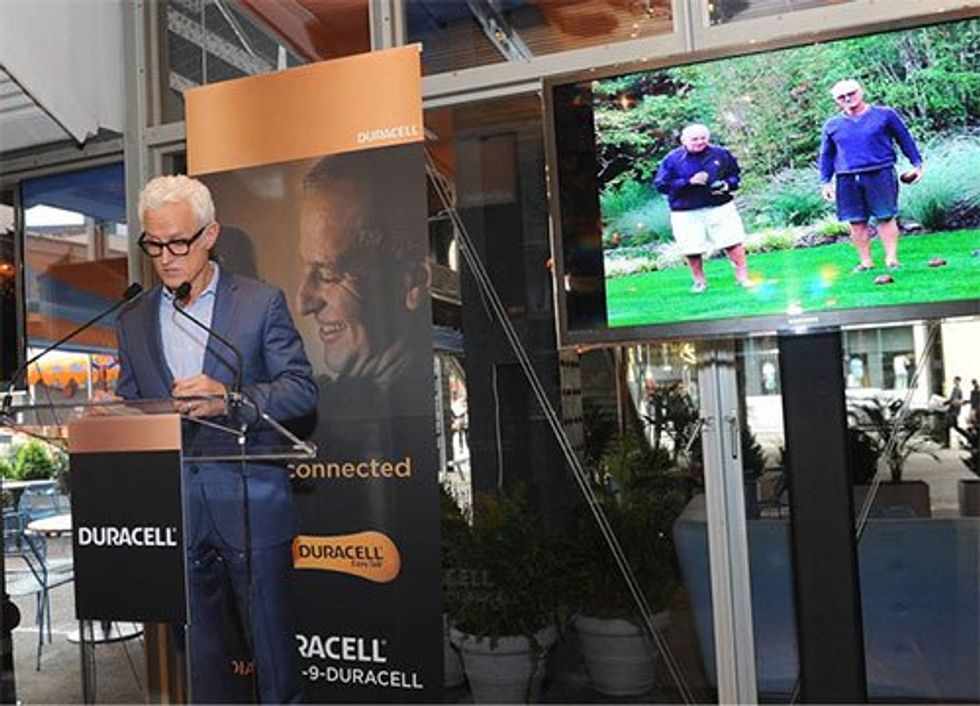 Actor John Slattery helped kick off Duracell's "Stay Connected" initiative. (Photo by Diane Bondareff/Invision for Duracell/AP Images)
The National Hearing Test is a quick and convenient over-the-phone hearing screening developed with funding from the National Institutes of Health. It's the only free screening test that is scientifically validated, not-for-profit and for which the test results remain private to the user. It's recommended that you use a landline (not a cell phone) to take the test.
Although I have several years to go before 65, I thought I would take the free screening. I'm so glad I did, and I highly suggest you take the test too. You can find more information about the test at www.Duracell.com/StayConnected or by calling 1-844-9-DURACELL (1-844-938-7223).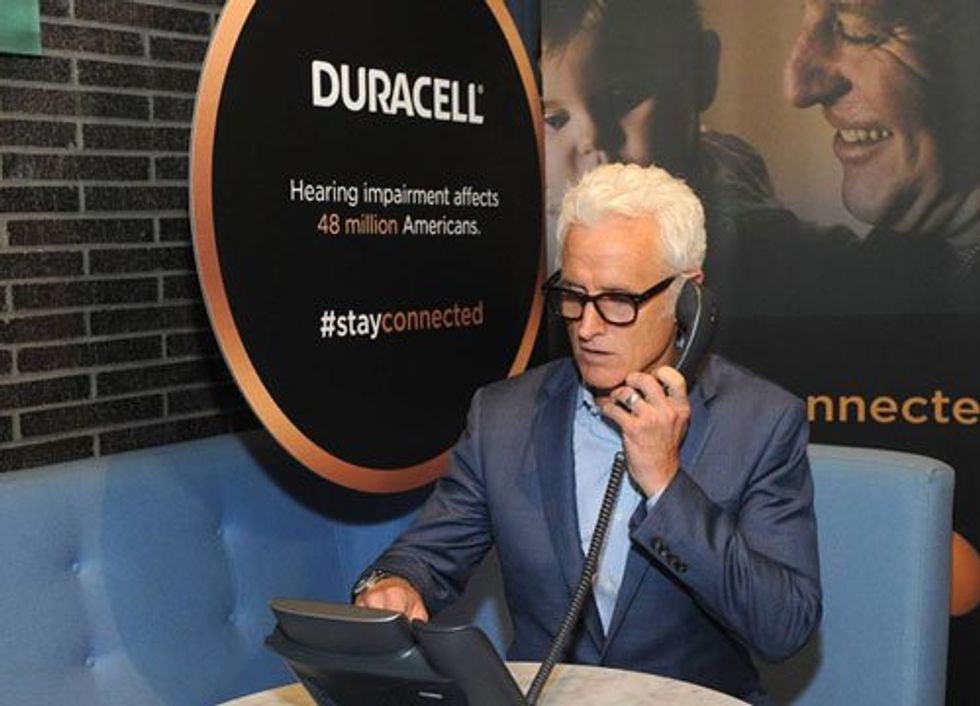 Actor John Slattery took the free hearing screening and you can too. (Photo by Diane Bondareff/Invision for Duracell/AP Images)
My Hearing Test Results Were Not What I Expected
"Your right ear is within normal range," said the recorded message. "Your left ear is slightly below range."
What's that you say? OMG!
Recently at the gym when I put my earphones in my ears, I've noticed that the sound is lower on my left ear versus my right ear. I thought it was the earbud, but I guess it's my hearing. I don't know that I am going to rush to see an audiologist—however, I may ask to get tested the next time I have an appointment with my ear, nose and throat doctor. Or maybe I'll ask to get tested when I drop off the donation of hearing aid batteries that Duracell is providing to my doctor's clinic to distribute to those in need.
Sadly, hearing aids and batteries are quite costly and not covered by health insurance plans. That doesn't really make sense to me, since hearing is one of the senses that is impacted as we age. When you can't hear, you miss out on key moments in life, says the team at Duracell. I agree.
Go ahead—take the hearing test and let me know how you do. Remember what the Greek philosopher Epictetus says, "We have two ears and one mouth so that we can listen twice as much as we speak."
This post originally appeared on aboomerslifeafter50.com.