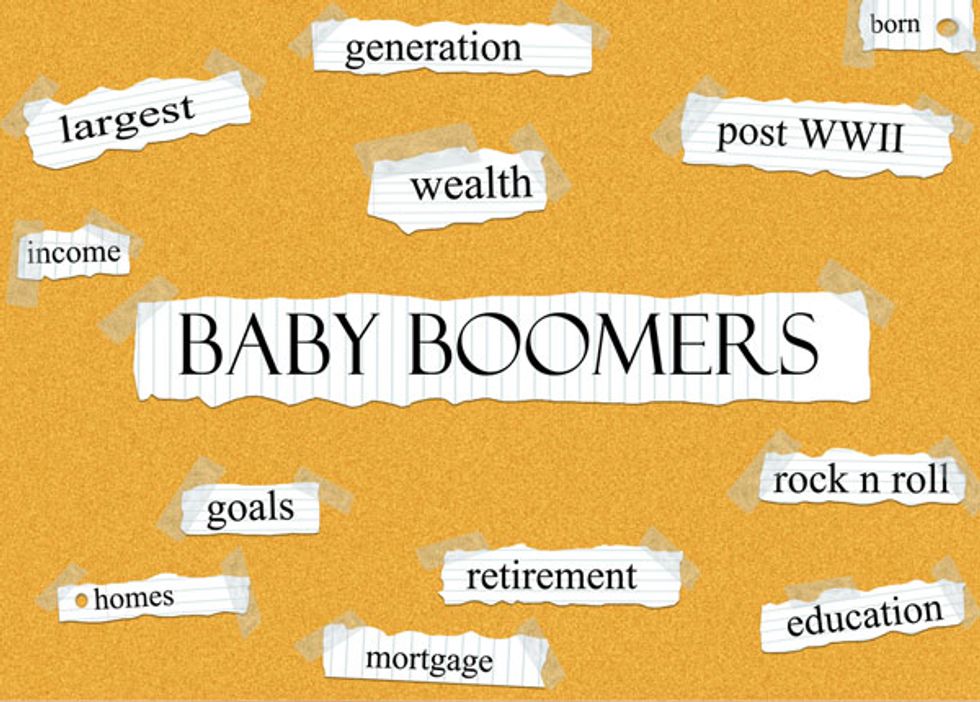 ---
By 2030, about one-fifth of the U.S. population will be over age 65. Thank the baby boomers for that. Baby boomers, born between 1946 and 1964, make up the largest generation ever, encompassing more than 77 million Americans. The youngest boomers turn 50 this year, and the oldest are now 68.

While the first instinct is to celebrate the extra years—which we should!—there are some things that need serious consideration, according to a recent panel sponsored by Columbia University, the Alliance for Aging Research and MetLife titled, "The New Age of Aging."

The main question: Are we as a society ready for the longer life spans we now have?
The panel broke it down into these key parts:
Cost of care. There are many monetary issues to resolve, such as higher costs caring for the aging population, social security systems that can't support everyone, improper or insufficient housing options and, generally, inadequate infrastructures. While younger folks may worry about the strain that the large aging population will put on Medicare, there are ways to avert a crisis. Dr. Linda Fried, Dean of the Mailman School of Public Health at Columbia University, suggests that we need to find ways to ensure that people age with good health and have the opportunities to "stay active, engaged and productive in ways that are meaningful for all ages." If we do that, the benefits of an aging population will balance out the needs and costs.

Staying healthy. If we can delay the onset of age-related chronic diseases by even a few years, the savings to Medicare would be enormous, says Dan Perry, founder of the Alliance for Aging Research in Washington, DC. Alzheimer's now costs this country $250 billion a year and is predicted to hit half a trillion by 2030, at which time the United States will be spending as much each year on Alzheimer's as the entire U.S. defense budget today, Perry says. That won't work. The country must ramp up testing and production of new drugs, better diagnostics and early detection to get ahead of that disease, he says. When aging is delayed through research, as well as healthier lifestyles, the long-term illnesses and life-threatening events come later, Perry says. And, when they come later, life tends to end faster, more compassionately and less expensively.

Giving purpose to those extra years. If people are living longer, healthier lives, what do we do with those years to make them meaningful and productive? Families, businesses, schools and all aspects of society can benefit—and we're not just talking Walmart greeters. Already, some businesses are better utilizing older workers through strategies like flexible time, phased-in retirements, job-sharing, mentoring and consulting.

Perry also sees entrepreneurial opportunities for targeting this population that could benefit both businesses and the aging population. Fitness giants like Nike and Bally Total Fitness could reach out to people in their 50s and 60s—not just teens and 20-somethings. Older people are learning that fitness is vitally important to their enjoyment of life, Perry says, "and yet, we don't seem to be welcoming that population into the fitness and active life movement."

"Retirement" is no longer the goal. Many of us who've entered our third stage of life find ourselves with more time and interest in working out and maintaining our health than ever before. The term "retirement" implies withdrawing from active life. That's not what we want or expect anymore. Maybe as part of this process we need new language to describe it.

What would you call these latter years?

And how can we make them healthier, happier and more beneficial to individuals and society? Share your thoughts in the comments.