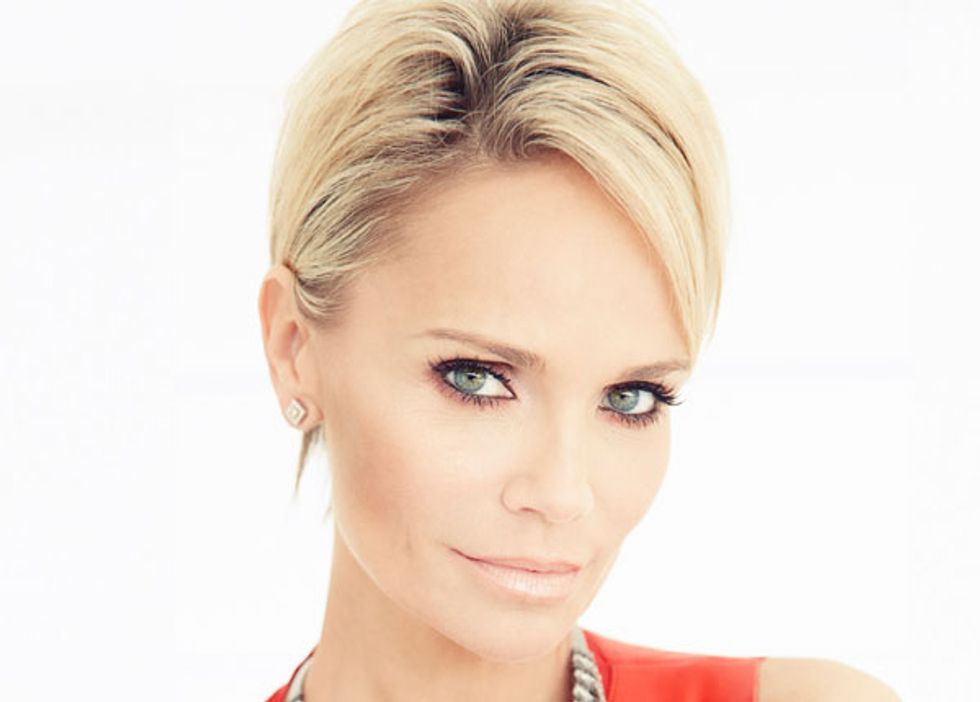 I can pinpoint my first symptom of asthma to around the time of the 9/11 tragedy. It all started when I noticed a change in my breathing – I found myself coughing a great deal, having trouble catching my breath and felt tightness in my chest. I brushed my symptoms off as a result of stress and anxiety from the recent events and didn't give them much more thought. It wasn't until several years later while filming the show Pushing Daises that my symptoms took a turn for the worse and I started to notice the impact they were having on my career. While at home visiting my parents in Oklahoma, my mom noticed how sick I had become and urged me to see a doctor in my hometown—it was there that I was diagnosed with adult on-set asthma. As a singer and actress, being able to breathe properly is a critical component to my success, so needless to say I was devastated when I received my diagnoses; however, I was also grateful to finally know what was causing my symptoms.
---
Although it took some time, I eventually grew to accept the fact that I had asthma and worked closely with my doctor to determine a way to safely manage my condition. With my busy, on-the-go lifestyle, my doctor prescribed me a rescue inhaler with a dose counter, which keeps track of how much medication I have left. Now, whether I'm on stage, in the studio or traveling to my next gig, I can feel confident in knowing that I have enough medication on hand when I need it most, such as during an asthma attack. It's no secret that managing asthma as a professional singer can be extremely tough. I can recall one instance during my career where my asthma symptoms started to get the best of me and I had to sneak off stage to use my inhaler. Fortunately, that's not a regular occurrence, but it taught me to always be prepared. In addition to my rescue inhaler with a dose counter, I have to be really smart about recognizing the onset of my symptoms. I learned the hard way that avoiding or ignoring your asthma symptoms is not the way to go and can't emphasize how important it is to listen to your body when it's telling you something is wrong.
After struggling with asthma in silence for more than a decade, I decided it was time to share my story in an effort to show other people living with asthma that the disease does not have to limit you from doing what you love. When I was approached by the Asthma and Allergy Foundation of America (AAFA) and Teva Respiratory last year to partner with them on a new public service campaign called Know Your Count, the timing just felt right. Know Your Count aims to raise awareness of the seriousness of asthma and educate those living with asthma and their caregivers, about the importance of having a rescue inhaler with a dose counter.
With May being Asthma Awareness Month, I'm excited to announce the launch of the Know Your Count Asthma Pledge. During the months of May and June, we are encouraging people to visit www.KnowYourCount.com and simply click a button to make their Asthma Pledge. For every pledge received, Teva Respiratory will donate $1 to the Consortium on Children's Asthma Camps in an effort to help send deserving children with asthma to summer camps nationwide.
I know from personal experience how scary asthma can be and am thrilled for the opportunity to lend my voice to this very important cause. It's my hope that my sharing my story, I can show the nearly 25 million Americans living with asthma that when you safely manage the disease, it's possible to live a healthy, active and extremely fulfilling life.